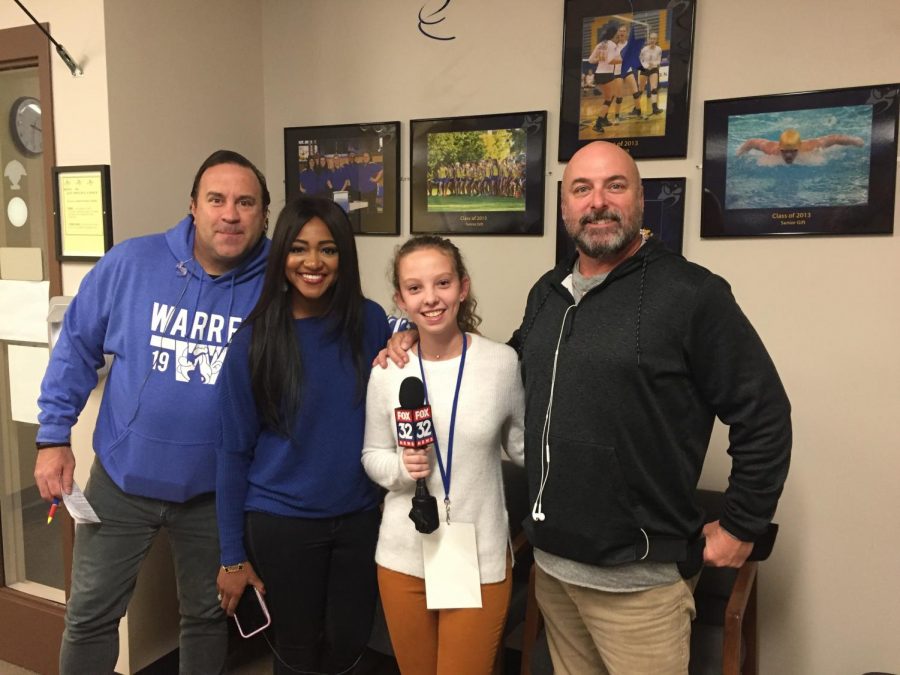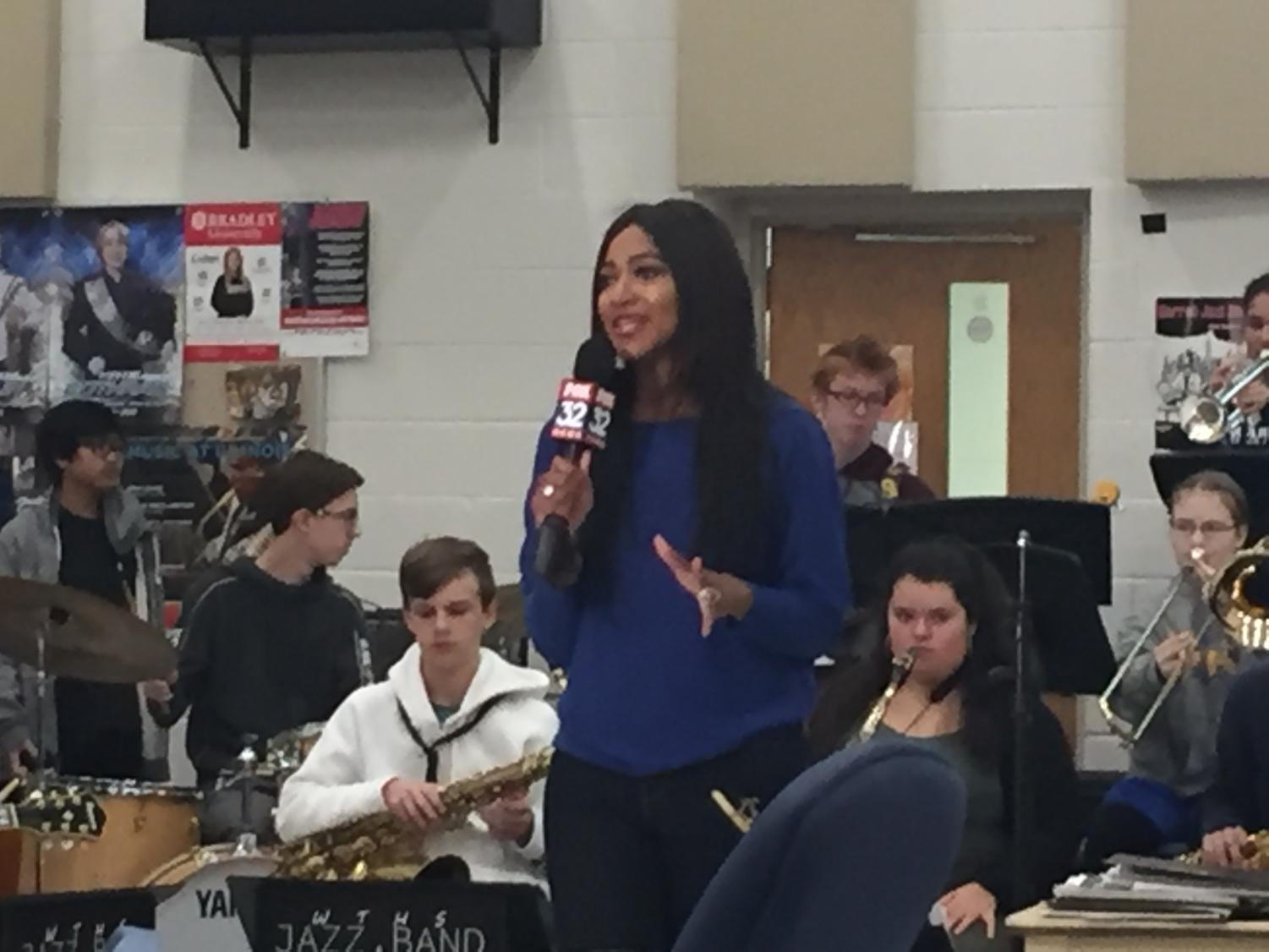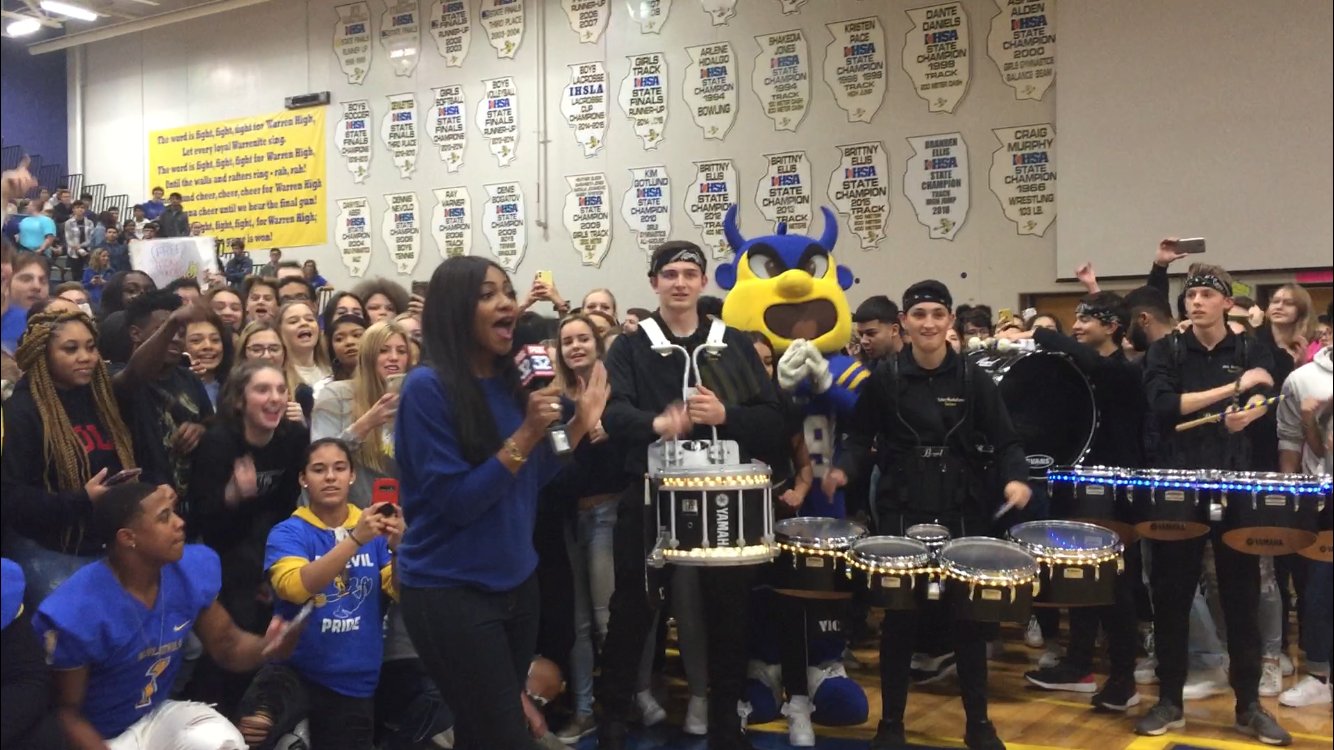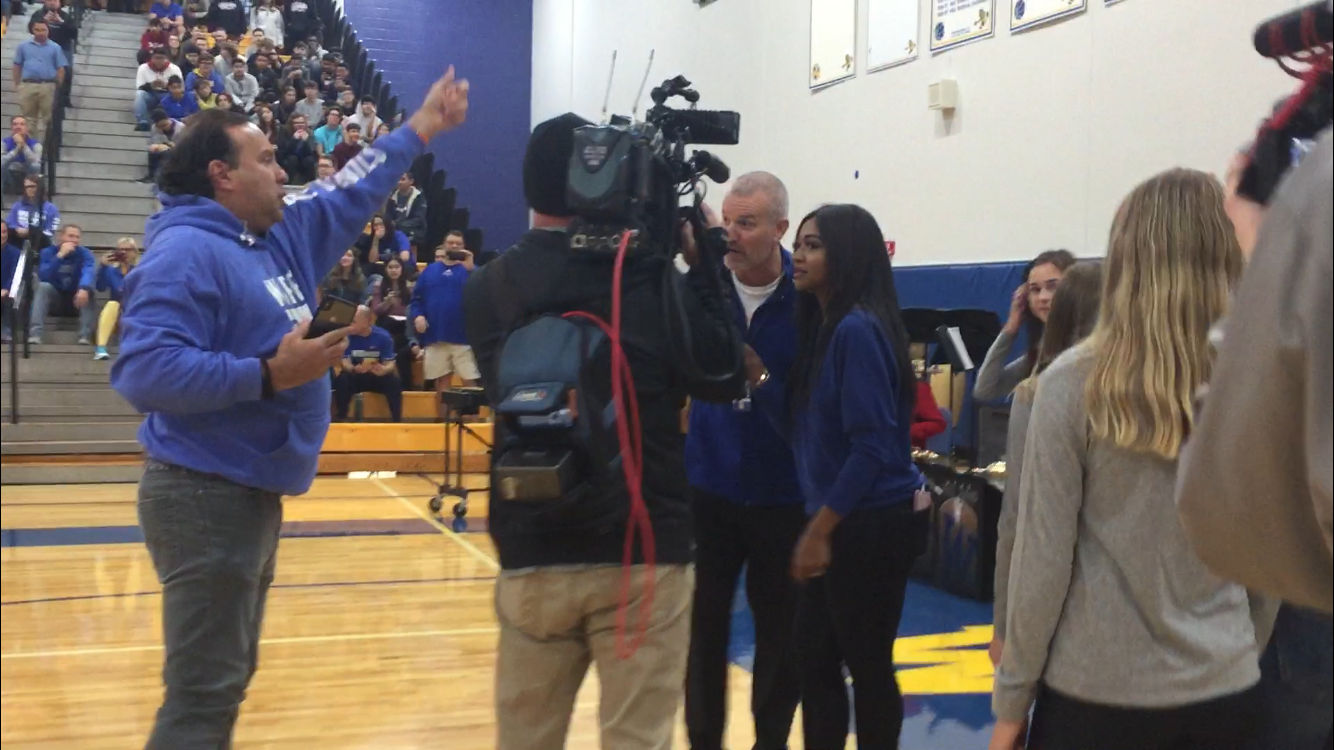 When I walked into school, on Friday the 25th, I was immediately bombarded with Warren spirit. 
Now, this isn't unlike every other game day Friday, usually the halls of Warren are spirit filled the day before the games, but something about the atmosphere on this day felt different then usual. 
That's when I remembered the Fox 32 news was coming to do a story on our very own Warren Township High School. Fox 32 news does segments on high schools in the Chicagoland area, they usually film certain interesting programs the schools proud of then end the segment with a clip from the school ́s pep rally. I was lucky enough to be chosen to film the crew during the band portion of the segment and throughout the morning. I got video of the reporter in front of the band starting the piece while she said a small excerpt about the band. 
After the band segment, Fox chose to sit in on a Project Lead the Way class. Project Lead the Way is an engineering class offered by Warren where students get to do cool and interesting projects. After filming the students and what they ́re working on, we moved to the entrance of the school where I got an insight on why our school was chosen and just how heavy the camera really is. From personal experience, I can tell you, it's very heavy. 
Next, the crew moved to Mr.Parrott ́s office to wait for the assembly to start. This was where I really got an insight on Journalism and what the crew really does. I talked to the producer while Evan Detina, our cameraman, got to try on Fox ́s camera for himself. The producer told me about what he studied in college and gave me great life advice. ̈ ̈Always take every opportunity offered to you, if they need someone to cover sports, you ́re suddenly a sports fan ̈. It was something simple that never crossed my mind. 
The remainder of the day was spent at the pep rally, where our Warren pride was really seen. The crew got an up close view of our pride and spirit through our pep rally activities. Overall the news crew got a taste of what our school was really about and why we are so lucky to bleed blue and gold.