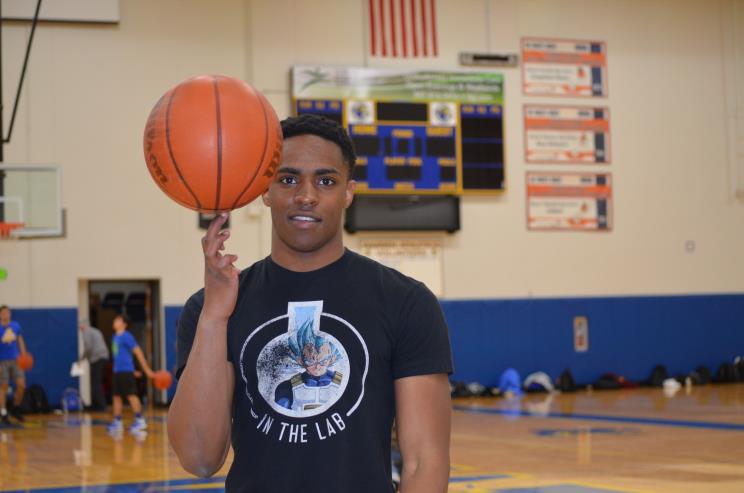 When I first asked those around Jordan to describe him, the words I was repeatedly told were those such as kind, considerate, and humble. Then I asked his peers to describe what Jordan is like on the court and the words suddenly changed. Strong, Beast, a silent leader. At first look Jordan Johnson comes across as a respectful, well-rounded high school senior, which, of course, is true, but It's on the court where his talent is exhibited.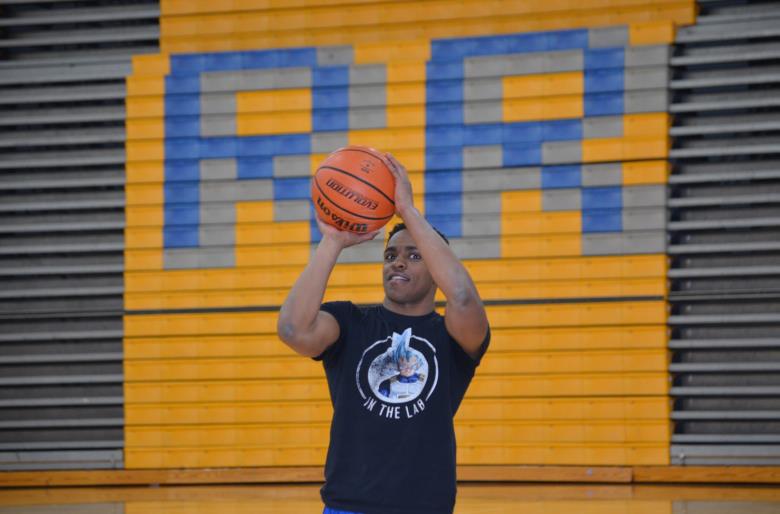 Jordan has been playing basketball since second grade. Like most younger siblings, Jordan idolized his older brother and copied just about everything he did, including basketball. Similar to his brother, and parents, he is considering Howard University in DC, to possibly study psychology. He believes the key to success in keeping grades up while being a part of such a time commitment as the basketball team, is structure. But basketball wasn't always Jordan's only passion, he played football in 3rd and 4th grade, but then decided to test his talent again this past summer when the accident happened.
An anterior cruciate ligament injury, or more commonly known,  ACL tear, is one of the most frequent but calamitous injuries an athlete can sustain due to the fact that recovery time is between 8 and 12 months. Which is usually the entirety of an athlete's season. Last summer, during the Warren football camp, Jordan sustained this devastating injury. The tear stopped him from practicing this summer and the beginning of the season. Doctors hope he will be able to play again around January of February. But he doesn't let his injury dull his drive. Off the court Jordan is constantly working to get back in the game while supporting his team from the sidelines. From the two hours I saw of the basketball team tryouts, it was clear where Jordan's common descriptor of leader comes from. When he wasn't hyping up the players, he was giving advice and listening attentively to the coach. A leader from the sidelines.
One of only two sophomores to make the varsity basketball team in 2017, Jordan is proud of the accomplishment but admits it wasn't easy. Struggling with confidence, playing with talented and experienced players was difficult at such a young age. He jumped from playing on the freshman team, with guys he's been playing with since about the 5th grade to a team of just upperclassmen with only one close friend to experience it with him. Brandon Ellis, a senior at
the time, took Jordan under his wing and helped him learn what it was like to be a varsity player. With the guidance of the coaches and help from the other players, Jordan became the confident player he is today.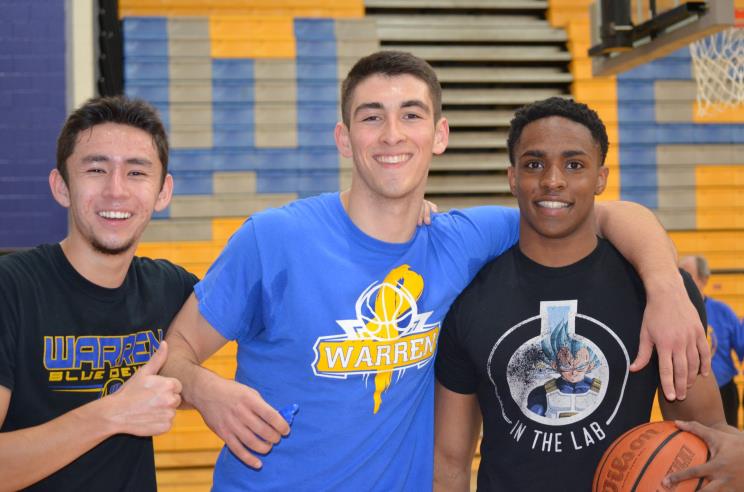 I sat down with about five of Jordan's close peers, some on the basketball team and others just close to him. No surprise, they all had something complimentary to say. Adnan Saransic, team forward, has been on varsity with Jordan since sophomore year, once again the only two sophomores to make varsity. It was clear right away that the two had an unbreakable bond, as did most of the seniors on varsity. Adnan told me the story of when they, together, went against some of the best teams in the nation and came out on top. But that was just one of many stories the team shared with me. I was told about Jordan's outspokenness from shooting guard/small forward, Austin Wolff.  I heard about his competitiveness and drive to never go easy, even on his teammates from shooting guard, Jason Langevin. And his overall confidence and "Ability to take his game to the next level" from point guard, Hunter Subry. Even the team managers Claire Bousson and DJ Serrano had nothing but complimentary things to say about Jordan stating how when Jordan comes back, the team will be stronger and better than ever. According to Jordan, the team's success is not caused by one individual but by the mutual respect they have for each other and the belief that together, can come out on top.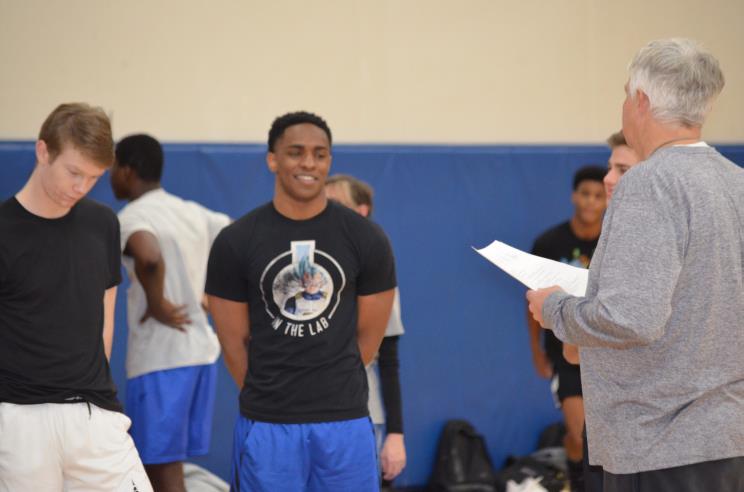 Coach Jasnoch has been a crucial part of the boys basketball teams success for countless seasons. His opinions and stories about Jordan were first hand accounts of him on the court. According to Coach, Jordan is constantly helping younger players feel more part of the team, "He's kind of like another coach at practice in that regard," he also said Jordan makes sure the newer players know what they should be doing and is an incredibly hard worker. I even learned that last year, as a junior on varsity, Jordan had less turnovers than any other player on the team and logged more minutes then anybody else as well.
When asked about when Coach Jasnoch knew Jordan was ready for varsity, the answer came rather quickly. The summer before his sophomore year, Jordan proved he could play with varsity players and continued to show it through tryouts. Whether Jordan knew it of not, "he was able to not just hold his own with the other varsity players but excel." (Jasnoch) Jordan's basketball journey may be coming to an end but the mark he made on the court will not soon be forgotten. Teammates, coaches, and friends alike, can only say positive things about Jordan. Now I've known Jordan since about the 3rd grade. It's easy to let high school talent and fame go to your head, but as long as I've known him, Jordan never let it get to him.
Whether it was cheering his teammates from the sidelines or even the simple gesture of waving to the pep band, Jordans affable personality can be seen by anyone who comes in contact with him. Some final words of wisdom from the player himself to not only his team but future members as well, stick together, trust the coaches, and always believe in each other.