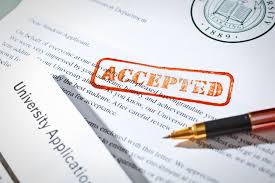 College applications come during the fall time for seniors across the world. Scholarships are a necessity to those living in poverty and sometimes may not be accessible to students due to the copious amounts of applicants. Seniors not only have to deal with their life beyond high school, but also the classwork that keeps their momentum down. We as seniors not only deal with school, but we also have jobs, extracurricular activities, and other interests we pursue. We as seniors have a lot on our plate!
As college applications swing around, there are different ways to apply. In fact, there are four ways: through the Coalition Application, mail application, Common Application, and the online application. Which one should I choose? The great thing about the variety of applications out there is that you can mix and match different application types. This makes the college process a lot easier to manage. Specifically through the Common and Coalition applications, it provides seniors a list of things to fill in, which only has to be filled out once for all applications! 
We have covered the topic of college applications, but what about getting accepted or denied? The intensity grows as seniors wait sometimes weeks for the email or letter in the mail stating, "Congratulations, you have been admitted to…" or the dreaded one that begins with, "Unfortunately, the committee has decided…" Scary isn't it? What really matters is the mindset we place into our heads that tells us "You can do this. You got this." With a positive mindset, anything can come your way.
As seniors wait, anticipating the statuses of their applications, there is another thing that stands in the way: scholarships. There are a variety of scholarships out in our country that can be obtained, whether it is through FAFSA, your local community, or a merit based scholarship through the school. Guess what? That means more applications and more stress! FAFSA can be filled out starting October 1st of 2020. This application for student aid can provide you with grants and scholarships that can be used towards your higher education. 
A few months pass by and it is eventually winter, applications are complete and there is little stress. The faster an application is complete, the more time you have to do the things you love to do! When you strive to work hard, complete your assignments, and stay active throughout your local community and high school, the more unique of a student you are. Before you know it, those applications will soon become a non-existent stressor in your life. 
Sources:
https://www.commonapp.org/
https://www.coalitionforcollegeaccess.org/
https://studentaid.gov/h/apply-for-aid/fafsa/