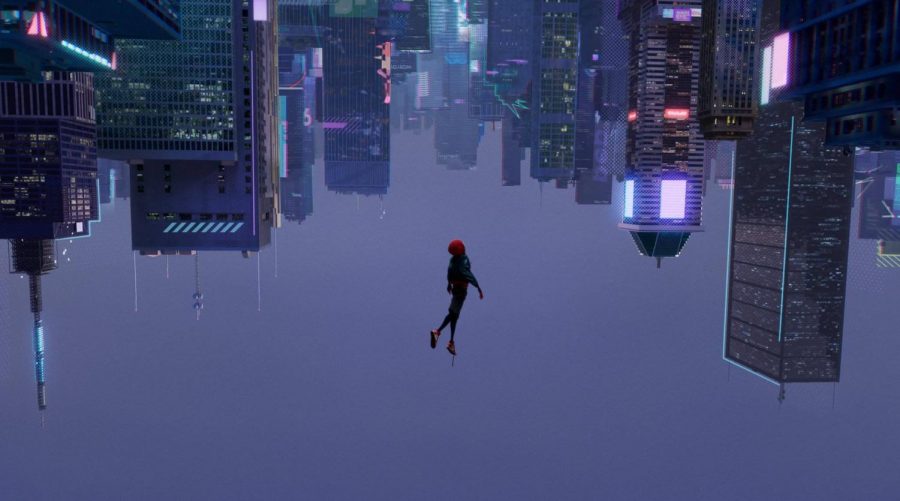 When Spider-Man: Into the Spider-Verse won the Golden Globe for Best Animated Motion Picture, I don't think anyone was surprised. In less than a month, it already hit $300 million at the box office. I went to see it over winter break and promptly fell in love. From its stunning visuals down to the equally outstanding soundtrack, the movie cemented itself as a victory for both Sony and for animated films.
Without spoiling the movie, I can say that the plot was enthralling. It follows Miles Morales, a teenager from Brooklyn, on his journey in becoming Spider-Man after he's bitten by a radioactive spider. Before he can get used to his new superhero powers though, he's thrown into the nefarious plot of the movie's villain, Kingpin. Kingpin's supervillain plan also has the unforeseen result of drawing five different Spider-men (And women. And pigs) into Miles's universe. Together, they have to work to save all of their universes from being destroyed, even while working through their own personal problems. Along the way, new villains are revealed and the relationships between characters are developed. Even though it's technically a children's movie, the film doesn't pull any punches in regards to emotional weight. The reveals and plot twists are in turn heartbreaking and powerful. If you put off watching this movie because you dismissed it as a kids' movie, it's definitely as compelling as any live-action movie.
The plot of Into the Spider-Verse is powerful and exciting and fun, but the real star of the show is the animation. While animated films increasingly focus on making their animation more realistic and lifelike, Into the Spider-Verse veers sharply away from that trend. Each frame is filled with bright color and the kind of movement real-life Spider-Men simply can't achieve. Additionally, the movie's comic book origins are clear in the animation style, and it even features a Stan Lee cameo. The alternate-universe New York is gorgeously developed. Each building and background character lends life to the setting and makes the movie feel like coming home. Finally, the Spider-People from their different universes also have different styles you can immediately see, whether it's black-and-white Spider Noir or anime-inspired Peni Parker. However, there's really no way to experience the striking work that the animators have done but to watch the movie.
No review of Into the Spider-Verse would be complete without mentioning the soundtrack. If you're worried about another Frozen, you can rest easy; the soundtrack is filled with songs that any teenager, whether it be Miles Morales or you or me, would likely be listening to. "Sunflower" by Swae Lee and Post Malone can already be heard on the radio. The record also features Nicki Minaj, Juice WRLD, Lil Wayne, and other easy recognizable names. Many songs off the soundtrack are woven through the movie, highlighting Miles Morales as just another teenager and bringing some of the magic of the movie to real life.
Every aspect of Spider-Man: Into the Spider-Verse is gorgeously realized and comes together to create an amazing film that everyone, regardless of age, can enjoy. But most importantly, it's a fun, entertaining film that is worth seeing at least once.
Sources:
https://comicbook.com/marvel/2019/01/13/spider-man-into-the-spider-verse-box-office-300-million/
https://www.bustle.com/p/the-spider-man-into-the-spider-verse-soundtrack-is-exactly-what-miles-morales-would-jam-out-to-13243236
https://open.spotify.com/album/35s58BRTGAEWztPo9WqCIs