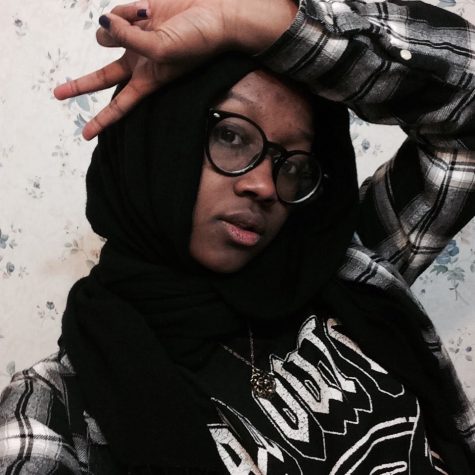 First Name: Myrah (my-ruh). Means "princess", apparently.
Last Name: Beverly. Means "beaver dam" apparently.
17. Black & Asian Muslim. Zombie.
Fun snippet: Currently, I'm self-teaching five languages: Arabic, Korean,  Malay, Japanese, and Spanish. However, I had a formal education in Arabic from the age of 8 to 14,  a formal education in Spanish since 6th grade and I'm a Malay heritage (native) speaker. I'm all for the unity in diversity ideal, and I want to be a diplomat or translator, so that's why I'm learning so much! Since, language and culture are so close, I believe by understanding languages, you can understand people as a whole better. Different languages are constantly in my head, and I weirdly develop different cultural mannerisms.
Bonus fun fact: I used to want to be a musician for about four years, and I love writing, playing and listening to all kinds of music (even country, metal, and EDM ). I gave music up, but it's my other heart.
I hope life treats us well together!!
Myrah Beverly, Staff Writer
Feb 05, 2018

World Hijab Day: A Memoir

(Story)

Apr 17, 2017
Apr 17, 2017
Mar 13, 2017

President Trump's First 50 Days

(Story)

Mar 13, 2017

Falling in Love and Counting to 10

(Story)

Feb 25, 2017
Feb 08, 2017
Sep 26, 2016

October Centennial Events

(Story)