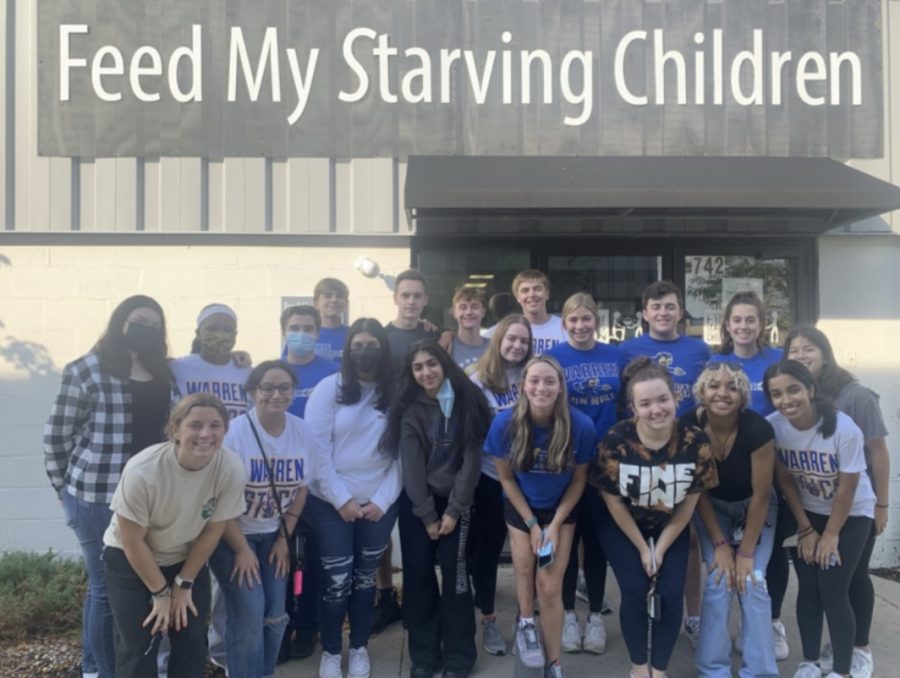 Now that school is back in session and students are actually in the building, Warren's Student Council (StuCo) has been working hard to bring some much needed school spirit back. This years Homecoming, "Welcome to the Jungle", was one for the memory books, with new additions of food trucks and a fireworks show. Believe it or not, it's actually StuCo members who largely plan and decorate for dances, football games, and the pep rallies.
One of these creative brains belongs to Hailey Ostrolencki, a junior and a dedicated StuCo member. "She's someone that you can go to for advice, and you can count on her being a friend," says Miina, a fellow StuCo member. Hailey's friends would describe her as someone with a positive energy, a natural leader, friendly and compassionate. "She has somewhat of a way to bring people together, and plan out what needs to be prioritized before doing anything else," Miina says, and I would have to agree. Knowing Hailey personally, she has the skills of a natural leader while on top of that balancing school and a job. She's also a great classmate, as she makes even the most dull classes brighter, with her jokes and easy-going nature."
When asked why she joined StuCo, Hailey responded that "[she] wanted to be a part of something where [she] knew [she] could make a difference [herself]."
I also had the chance to talk to the supervisor of StuCo, Mrs. Desiron, about Hailey. She said that Hailey is hardworking and will take on any activity that comes her way, "She gives a positive attitude when working at and with the student council." Hailey has the right skill-set for StuCo– an imaginative brain and a collaborative mindset.
Hailey Ostrolencki does the impossible– balancing school, a job, and StuCo, all while being a good friend and a pleasure to be around. She has had a positive impact on Warren, as well as anyone that's come into her life.