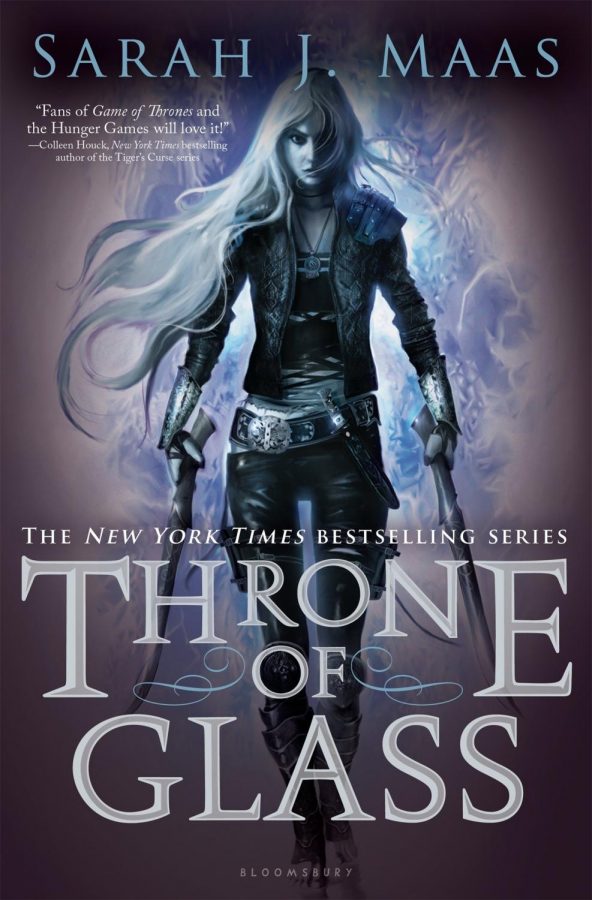 Books are an escape from reality. It's cliché but true. Ever since I was young, books not only brought me out of my world but built me a new one. Whether the Hogwarts School of Witchcraft and Wizardry, Camp Half-Blood, or even the streets of Verona, Italy, the power of mere words to take you anywhere fascinated me. Books have proven to me, time and time again, that they are something to bond over.
Mrs. Ganshirt and Mrs. Hunter, two book-lovers just like me, decided a few years ago to create a Warren Reads Club. They settled on easy-to-make meetings on one Wednesday each month where they give out a novel of their choosing to each student to read and analyze for the meeting. I was skeptical of a Book Club as one of the beauties of reading is the power to pick. In a library's sea of novels, being able to choose a book that you like is a privilege. But this month the adventure was chosen for us, the novel was an adviser favorite, Throne of Glass. From the start of the meeting, the advisers loved the novel and many were on board, however, not all reviews were positive. The meeting went a bit like this.
Mrs. Hunter started off the meeting by defending her favorite series, "This was the first book with a female I was actively rooting for." The protagonist of the novel is a female assassin named, Caelaena Sardothien, a character type that rarely appears in novels.
Many kids immediately agreed: Rida Khan, a junior at Warren stated that this aspect "makes it one of my favorite series!" She was joined by sophomore Taylor Latza who said, "It was cool to see her as an assassin with so many upfront emotions".
Yet, to the advisers' dismay, the overwhelming majority also expressed negative views. Newcomer Jasmine Rivera-Roman challenged the author as she "didn't build up her world, and she just started throwing in terminology." Mrs. Hunter didn't give up, countering that "what's great about this series, is that she builds so much more as it goes."  In defense, Rida Khan said "Queen of Shadows is my favorite book in the series."
Hearing everyone's perspectives, I was unsure of how to feel about the novel, but junior Bridget Schwabe summed my opinion up perfectly by stating "I always try to go into the mind of a general audience, and when I slip into a writer it is frustrating."
Despite the captivating plot and layered characters, Sarah J. Maas was definitively lacking when it came to writing complexity. I found myself lost in the positioning of characters during fight sequences and bored in overly-detailed low action scenes. The book may have been more exciting with balanced writing and better usage of descriptive language.
The book is an easy read and fun world to escape to, but if you are seeking a sophisticated novel with skilled storytelling, this book may not be for you. It seemed that the whole group was torn in their views of the book, but as the meeting came to a close, everyone agreed with Mrs. Hunter when she said: "I love the book club because it's interesting to get different perspectives". Mrs. Hunter was for sure right about one thing, this club is a gem.