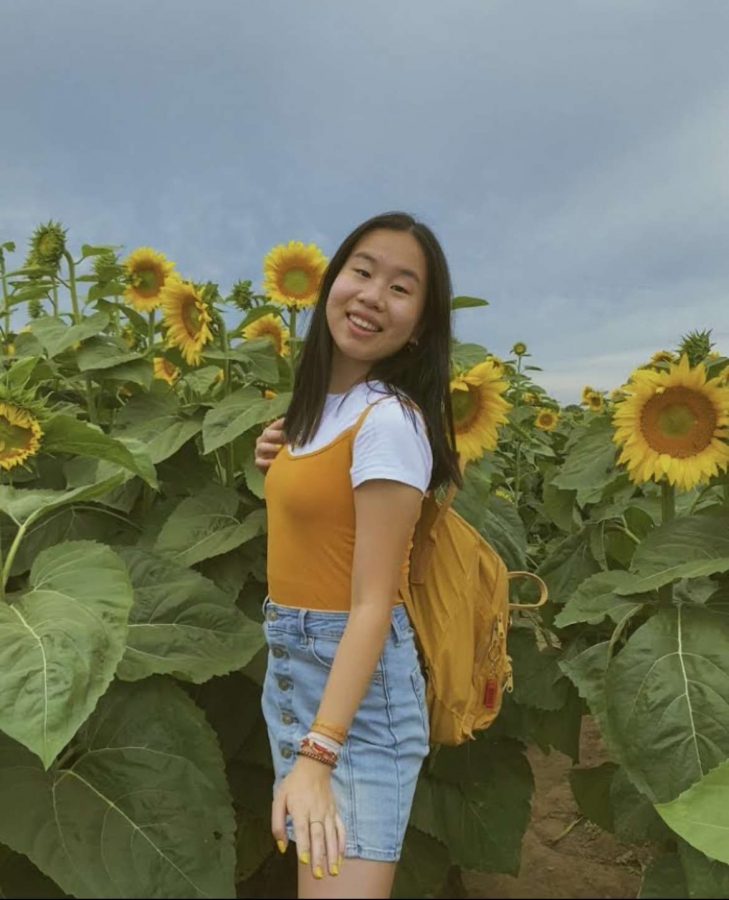 Keeping busy during the coronavirus pandemic is no small feat, especially if you're a high school student. Classes and after school clubs have gone online, sports are being tested and analyzed in order to determine if students can even play during this time of uncertainty, and social spaces such as malls, amusement parks, and movie theaters are deemed unsafe to return to, making it difficult for many to socialize or stay occupied. So for many, especially Warren junior Grace Liu, relying on their creative sides have helped them immeasurably during these times. "School can be extremely stressful, so I think that it's important for everyone to have an outlet to let out that stress," she said during our conversation. What does she do, you ask? Grace Liu is, in fact, a triple threat. She's a tennis player, an officer for Warren Township High School's Future Business Leaders of America chapter, and a part time YouTuber with over 10,000 views.
She highlighted her love for all three activities during our interview over Google Meets. "Tennis was one of my favorite ways to get moving. I attended a tennis camp where everyone was checked for symptoms [of COVID-19] everyday and we practiced and played within social distancing protocols. And I think it went better than many expected." She loves to attend these camps because it helps her improve and helps her improve her social skills, especially in the age of COVID-19. "Tennis actually motivated me so much that I was finally able to play tennis with my friends and actually see them after practically living on my couch watching Netflix." We both chuckled at that, since we've all had to undergo that struggle of getting off our couch and weathering the storm of depression that being confined to our homes has brought on.
However, even as her Netflix binges came to a close, her use of the internet continued in one form: YouTube. Grace started her endeavors on the platform back when she was in elementary school. "I started in 5th grade with a thirty things to know about me video, and I would regularly collaborate with my friends for a while." The videos that she made back then were deleted with no back-ups available, so we couldn't discuss much about that era in the channel's history. "And then in eighth grade, I decided to help a friend on an assignment by helping them record and edit the video, and a lot of people thought it was funny," Grace detailed. "When a lot of people started to say that I should make a YouTube channel…well, the rest is history." Her channel today offers a variety of videos ranging from makeup tutorials to vlogs, and even to mukbangs, a video concept that has been growing in popularity recently on the video platform. "I prefer not to stick in a specific video genre for long, mainly because I love to just create the stuff that I want to create. YouTube also evolves rapidly, so a lot of creators have to change alongside it."
During our interview, it became apparent that a lot of her decisions on her YouTube channel and in tennis came from another activity she engages in: the Future Business Leaders of America chapter at Warren Township High School. "When I was eight years old, my brother was a president of FBLA, and I was forced to go with my family to the banquet, and there were a lot of nice and encouraging people there, and when I met my advisor they recommended that I should join. I also wanted to follow in the footsteps of my brother, because like most siblings you look up to the other sibling and that was a driving force for me to apply." When Grace joined the chapter, she would eagerly apply to help with events and volunteering events, which helped her grow her circle of friends and reach her current leadership position as the secretary of the Almond campus.
She also detailed her experiences at the Northern Area Competition, where Warren FBLA students compete with each other and members from other schools. She detailed her first time attending, which included the presentation she had to do with her partner in the competition and how discouraging it was they didn't make it to state that year after losing to another Warren student. "Our souls were crushed and I was thinking 'oh I don't think I will compete again.' However, I got the support from my advisor and friends and decided to do it again the following year." She later detailed how her group made it to second place, qualifying her to go to state, and how COVID impacted things. "Obviously COVID-19 didn't let us go to state so it was all virtual, but we ended up getting first place for our event, which further motivated me to be a leader in FBLA. With FBLA, you really see the fruits of your labor, so all the work you put into the general meetings, volunteer opportunities, and competitions, you receive increased leadership skills which have definitely helped me. I love public speaking now more than I did before, I'm a lot less shy when meeting new people, and I know how to network which is great to learn especially when you plan to enter a freshman work environment, so you're not completely clueless on the attributes needed to be in that space."
Grace's talents and drive have been appreciated and respected by her peers, and have inspired many, including myself, to continue striving for greatness. "Grace is one of those students I look up to. When I think of Grace, I think of someone who always has a cheerful attitude and a positive outlook on her academic life. Her thoughtfulness and integrity are both inspirations for other AP students, including myself," Amber Jones, a friend of Grace, stated. As she continues to push for her future by working towards her education while still having fun through her hobbies and activities, Grace has become a resilient force that drives not just herself, but the people around her for years
to come. That is why Grace Liu is a triple threat.