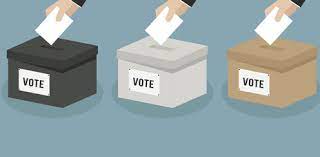 Several months have passed since Warren families were first alerted of the district's financial struggles. While many took an 'out of sight, out of mind' approach with the initial message, Warren Township homeowners were duly reminded of WTHS's concerns in the form of a referendum during the April 6th elections.
This referendum posed residents with a single question: do you vote 'YES' for a limiting rate that will increase property taxes by an average of $200-400 annually?
The citizens retorted with a single word: 'NO'.
Those in the process of reading may now be wondering, what does this mean and how will this affect me? Had the referendum passed, the average homeowner would have seen a $200-400 increase in their annual property taxes in exchange for providing additional funds to the district. Since it did not, however, and I wish not to extenuate, I must admit that the outlook is rather bleak.
As of the time of writing, the effects of the failed tax hike will be detrimental to students, especially current freshmen and sophomores. The district has stated that in order to save approximately $3 million, all current sport programs will be discontinued by the 2023-2024 academic year. Numerous extracurricular activities and elective courses will meet the same fate, likely resulting in a change from an 8 to 7 period school day. Modifications to these intentions are inevitable, but it is not probable that the next few years will deviate much from what's stated.
Unfortunately, teachers and staff will not escape unscathed from the referendum's effects either. The district homepage states that an additional 46 administration positions across both campuses could be cut in three years' time, adding to the list of frantic spending reductions.
One may predict that some families will leave the district altogether and move, including those with children currently in Warren and others with students soon to be entering. This would prove to be no easy feat, however, as the value of houses zoned to WTHS will be met with depreciation if the board carries out with the above. Towns with ill-performing schools are not favorable locations, after all.
Given what the district is facing, much of the 44% who voted 'YES' are dumbfounded by the election result. While there is no singular reason as to its failure to pass, it is possible that some in the community regarded Warren's explanation of the effects as a poorly-crafted scare tactic and find the current tax rate to be high as is. Others point towards suspicion in regards to the district's latest $7.3 million solar panel project, completed in spite of its substantial debt. Although the panels will aid in reducing energy usage, time will pass before WTHS receives a return on its investment.
Regardless of the speculative causes of the current circumstance, one thing is certain: Warren staff, students, and families must support each other as we end this current school year and enter into yet another unknowable.
Sources:
https://www.d121.org/referendumapril2021
https://www.dailyherald.com/news/20210407/without-tax-hike-warren-township-high-athletics-to-be-axed-in-2023-superintendent-says
https://www.fox32chicago.com/news/warren-township-high-school-faces-cuts-if-tax-referendum-fails