10 fantastic trails in our area to go biking
As winter rages on, people are getting more and more anxious for the weather to get warm and to go outside. There are endless things to do outside but it's often hard to narrow it down what to do and where to go, so in this article I'll give you 10 great places to go biking.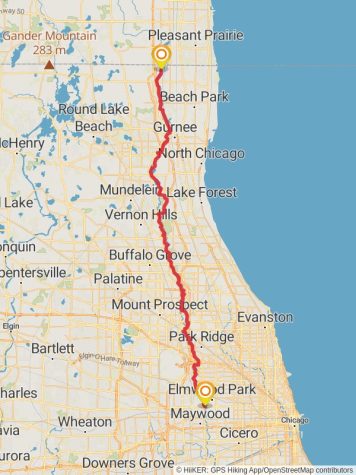 Des Plaines River Trail
The Des Plaines River Trail is a 31.4 mile bike trail that runs along the Des Plaines River. It starts near the Van Patten Woods Forest Preserve in unincorporated Wadsworth and ends in the Jerome Huppert Woods in River Grove. While this trail doesn't have too many bridges it crosses over, it has many underpasses and overpasses along the northern section of the trail. In my opinion it's the best and most popular biking trail in our area because of its length and proximity to surrounding towns.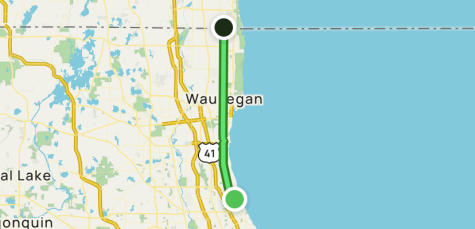 Kenosha County Bike Path/Robert McClory Bike Path/Green Bay Trail
The Kenosha County Bike Path is an 18.6 mile bike trail that starts in Kenosha, Wisconsin and ends at the Wisconsin-Illinois border. It becomes the Robert McClory Bike Path at the border and runs for another 25.4 miles to County Line Rd. between Lake and Cook counties. On the south side of County Line Road, it becomes the Green Bay Trail and runs for another 9 miles until it merges with Ivy Court in Kenilworth. All in all, you can essentially ride 53 miles from Kenosha, Wisconsin to Kenilworth, Illinois with only a couple stops in between trails. This is also a very convenient trail because it's in close proximity to many businesses and entertainment since it goes through many towns.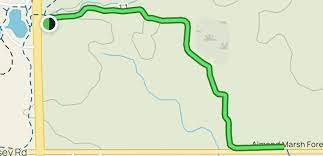 Casey Trail
The Casey Trail is a short trail in Libertyville, Illinois. It runs 2.2 miles east to west from Independence Grove Forest Preserve to the Prairie Crossing neighborhood. The west end of the trail connects to the Prairie Crossing bike path and the east end connects to the Des Plaines River Trail. From my experiences, this trail has a decent amount of small hills for it only being 2 miles, but overall it probably only takes an hour to bike on it round trip.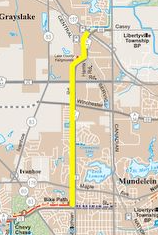 Prairie Crossing Bike Path
The Prairie Crossing Bike Path is another short trail that goes through Grayslake, Libertyville, and Mundelein. The north end connects to Belvidere Road in Grayslake and the south end connects to the Millenium Bike Trail in Mundelein at Hawley Street. In total, the trail is a leisurely 3.7 mile ride. In my opinion, this is mainly just a connector trail to the Millenium Trail because there's really nowhere to stop on the Prairie Crossing trail along Midlothian Road.

North Shore Bike Path
The North Shore Bike Path is another primary path in our vicinity. The west end starts at Brice Avenue in Mundelein and the trail runs parallel to Illinois 176. The trail is 8 miles total and it merges in Lake Bluff with the Robert McClory Bike Path. The reason it's a main path is because it connects to the Robert McClory bike path, Old School Forest Preserve, and the west end is only a couple blocks from the Millenium Bike Trail which is another large trail. Since this trail runs along IL 176, there is lots of industry with shops and restaurants to stop at. This trail also is convenient because it connects to the Robert McClory Bike Path.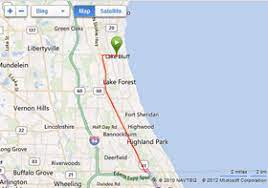 Skokie Valley Bike Path
The Skokie Valley Bike Path is a 10 mile trail and runs within 100 yards of US Highway 41 the entire length. The north end connects to the North Shore Bike Path in Lake Bluff near Rockland Road and Highway 41. The south end stops at Lake-Cook Road in southwest Highland Park. Personally I think the actual trail is one of the more dull ones, but there are many stores, restaurants, and other places to stop within a mile of most of the trail.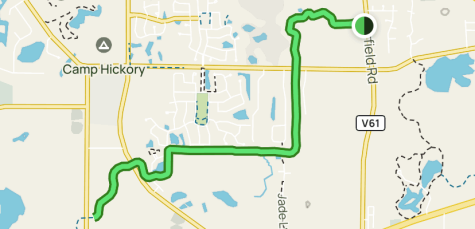 Millennium Trail
The Millenium Trail is 31 miles long with 2 segments. The first segment starts at Forest View Park in Lindenhurst and ends at Sunset Drive in Round Lake Beach. The second segment starts at Fairfield Park in Round Lake and ends next to Mundelein High school at Hawley Street and Midlothian Road. This trail specifically has a very strange layout so make sure to check the map to see where you're going! This trail is one of the longest ones, and although it's not overly close to any business districts, it goes through a lot of forest preserves and open areas which are scenic.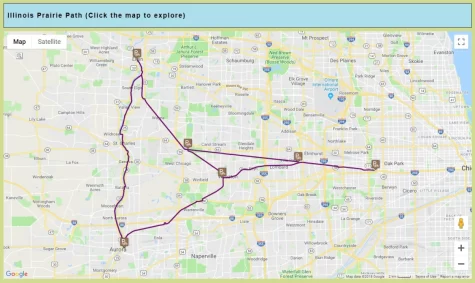 Prairie Trail/Fox River Trail
The Prairie Trail is 26 miles long and runs from Genoa City, Wisconsin to Algonquin. It starts at Anders Park in Genoa City and ends at Souwanas Trail in Algonquin. The Fox River Trail starts on the opposite side of Souwanas Trail in Algonquin and runs for another 45 miles south to Oswego. The trail ends at the intersection of Washington street and US 34/ IL-31 next to the Washington Street bridge over the Fox River. This trail is 61 miles total with numerous other small trails that connect to it. Overall, this trail is probably the best one on the list because it's the longest, most scenic, and it has 6 bridges that cross over various bodies of water.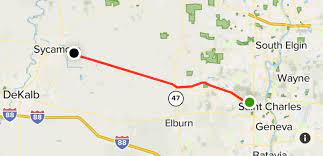 Great Western Trail
The Great Western Trail is 17 miles long and connects Chicago's western suburbs. The western end of the trail starts at Old State Road in Sycamore and the eastern end is Dean Street in unincorporated St. Charles where the trail merges with the Mid-County trail. This trail has a different environment compared to the other trails on this list because it goes through Kane and DeKalb Counties which are more rural than Lake and Cook Counties. I view this as the trail that connects the countryside to the city/suburbs because this trail runs along cornfields in Sycamore that become shopping centers in St. Charles.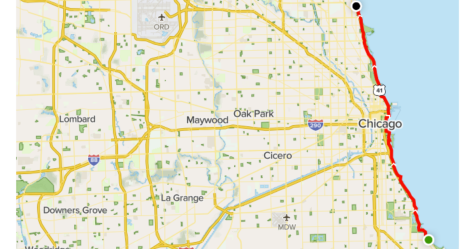 Lakefront Trail
A nice closing trail: The Lakefront Trail. What does it run along? You guessed it, Lake Michigan. What city is it in? You guessed it, Chicago. The Lakefront Trail runs along the Chicago lakefront for 19 miles, going through numerous neighborhoods and beaches. The north end of the trail starts near the intersection of Ardmore Avenue and Sheridan Road. The south end is near the intersection of Lake Shore Drive and 71st Street, in the south end of Jackson Park. This is probably the most popular bike trail on the list because over 30,000 people use the trail every day for various exercising activities.