2022 Popular Halloween Trends
Halloween 2022 was a big year for exciting new movies to finally be released. Let's take a look at all the trends that were most popular this spooky season.
Hocus Pocus 2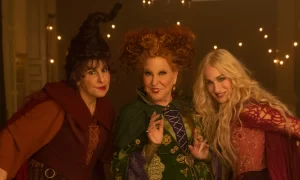 The sequel to the classic Hocus Pocus movie was released on September 30, starting Halloween off on a good note. The charming costumes of characters Sarah, Winifred, and Mary inspired a significant number of people to dress up as witches. In fact, witch costumes were labeled as the top Halloween costume searched on Google, due in part to the movie being labelled as the most-watched movie in Disney+'s history.
Stranger Things
There were noticeably many Stranger Things themed costumes this year after the spectacular 4th season that aired this summer. Characters lik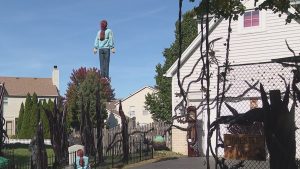 e Eleven with her Eggos, Steve and Robin in their Scoops Ahoy uniforms, and Dustin with his thinking cap were just some of the amazing costumes put together this year. In Plainfield, Illinois, a Stranger Things Halloween display was trending on social media.
As well, the Creel House from season 4 of Stranger Things was recently put on the market for $1.5 million. Originally built in 1882, the house is located in Rome, Georgia. It has been renovated to have a more modern appearance, but still has many antiques inside as well as a historical look.
Mr. Harrington's Phone
Stephen King is known for his chilling stories and is critically acclaimed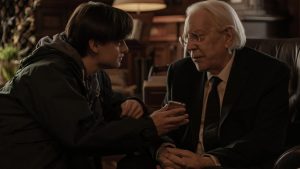 for transforming Halloween into an even scarier holiday through his lifetime. In his short story book, If it Bleeds, is the short story, Mr. Harrington's Phone. It was adapted into a Netflix movie and was released on October 5. The story takes place in Maine, where a high school student named Craig reads books to an older man, named Mr. Harrington. Mr. Harrington claims that his eyes are failing him and that he is soon to go blind, so he likes stories to be read to him. The year is 2007 and the first iPhone is developed. With the money collected from reading to Mr. Harrington, Craig buys him a phone. When Mr. Harrington dies suddenly, Craig places Mr. Harrington's phone in his casket. Filled with grief, Craig tries calling Mr. Harrington's phone and then receives creepy text messages and calls from Mr. Harrington though he's dead. He even discovers some of Mr. Harrington's darkest secrets.
For those that aren't into horror movies, this Stephen King film wasn't nearly as frightening as his more haunting pieces of work. Even better, it has a message that most people should hear nowadays – technology provides us with many benefits, but they must be used wisely in all cases.
Halloween Ends
The final edition of the Halloween movies came to an end with the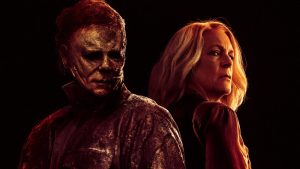 release of the movie Halloween Ends. Actor Jamie Lee Curtis, who starred in all the Halloween movies, made an appearance for the final time. Unfortunately, the majority of people who left reviews on Google said that the movie was unnecessarily rushed, had a poor storyline, and that main character Michael Myers didn't get nearly enough screen time for a proper end to the franchise. However, many praised the movie as having a wonderful combination of movie genres, including suspense, action, and drama. A lot of people felt sad that it was the last Halloween movie and even wished for there to be another one in the coming years.
Sources:
https://www.billboard.com/culture/product-recommendations/most-popular-halloween-costumes-buy-online-1235159302/
https://www.vanityfair.com/hollywood/2022/10/hocus-pocus-2-is-now-a-record-breaking-hit#:~:text=Hocus%20Pocus%202%20is%20not,with%202.7%20billion%20minutes%20views
https://www.cnn.com/2022/11/05/entertainment/vecna-house-stranger-things-listing-trnd/index.html