A Last Minute Preview of Taylor Swift's "Midnights" Before It's Release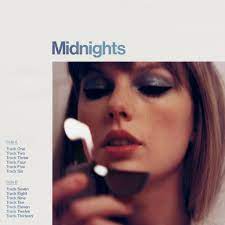 Taylor Swift IS the music industry. Up to this point, she has released a total of 9 studio albums, with Midnights set to be the 10th. Taylor released her first 6 albums with Big Machine Records, and through her contract, gave them full ownership of the official recordings. This essentially left her with no control over her music, including when and who the rights could be sold to. As a result, when Scooter Braun purchased Big Machine Records in 2019, he also bought the rights to Taylor's first 6 albums. She revealed that she had no say in the matter, nor any notice of the transaction. Sequentially, the rights to her songs were sold again, this time in November 2020, to Shamrock Holdings. An important fact to note is that Taylor Swift not only sings her songs, but writes them as well. As a result of this, she still has the "sync-rights" to her music legally. This allowed her to block all usage of her songs on projects that required a synchronization license, and is also the reason she is allowed to re-record her songs without fear of being sued. She is now in the process of rerecording Taylor Swift, Fearless, Speak Now, Red, 1989, and Reputation, and releasing "Taylor's Versions". 
However, amidst the rerecording process, Taylor has decided to release a totally new album Midnights, which many fans have speculated to be the sister album of Lover. During her VMA's speech, while accepting her award for video of the year, she announced her newest album  in the works. The album is said to describe 13 sleepless nights from Taylors life, and is going to mark her 5th release in 2 years. The album will be released on October 21st, and is highly anticipated by all fans. 
Along with the release of Midnights, Taylor has announced a tour in the UK! She hasn't confirmed any official dates for said tour but fans are already lining up to get their tickets. The official Taylor Swift website also has new merch that coincides with the new album. Swifties all around are buzzing about the new Midnights bracelet. Each stone on the bracelet represents every album that she has released or re-released. The bracelet retails for 35 US dollars and is definitely worth the money.
To sum up, Taylor Swift knows how to keep her fans on the edge of their seats, waiting to de-code everything that she does. It is safe to say that, throughout all the build up, Midnights will be a record breaking album.