A Look Into Warren Boys Lacrosse's Staggering Start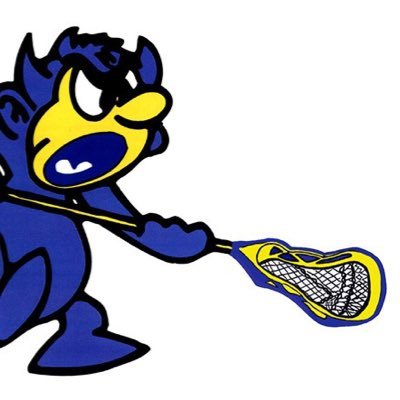 Warren Township's boys' varsity lacrosse team is off to an amazing start. The team has gone 10-0 and is regarded as a top team in the state and even the nation. MaxPreps puts the team at #2 in the state with only Loyola Academy ahead of the Blue Devils and #30 in the nation. The Devils are outscoring opponents 93-35, their biggest win being a 13-2 against Arrowhead and closest win coming from an OT win against Glenbrook South 5-4. I was able to have a conversation with the Head Coach, Coach Janczak, on the team.
When asked about what led to their success, Coach said that some factors were "the team's desire to bring us back to glory is one thing, I think the team's hard work is definitely huge, this team has worked incredibly hard in the offseason." He also said that "it's a group of kids that like to have fun, there is nobody that is looking for accolades, nobody that is looking for numbers and they want to play team ball." Collectively, hard work and team effort have led this team to such large success this season.
Coach said that in order to keep the momentum going they "don't look forward, look at the present, keep the present in mind, and at the same time try to keep it loose and fun." Coach Janczak told me that after a game was postponed, they brought the team together and did fun things like having a pizza party and playing kickball. Coach assures that the team is having fun amidst all their hard work.
When preparing for a big game, "a lot more film gets watched beforehand, a lot more scouting gets done, we look at what we do and try to make it better for every single game, make sure we are on top of our game before we get into the game, make sure we are healthy and we continue to work hard."
Coach describes this year's team as "a lot of fun, a lot of characters, they are a group that is hungry for more, excited to be 10-0 at this point but excited for the next game, no matter if it is a team we should beat by 20 or a team that we'll have to grind it out from the first whistle to the last." He says that the undefeated record makes his players "hungry, hungry for more, hungry for the next one, hungry to keep playing, excited to get out there, eager to be at practice, eager to be on the field."
In regard to if there are any particular players who deserve a special notice, Coach said that "everybody deserves it. There are guys who are killing it out there every single day, and the best part about this team, it's not one individual every single game, so you can look at the roster 1-30 and you can point at something awesome that every single kid has done."
The team's big goals going forward begin with winning the conference championship. Followed by winning the sectional final, then finally, making it to state.
To wrap up his thoughts, Coach Janczak said that "we have always been the best supported lacrosse team in the state, and I would like that to continue, I would like everybody, freshmen, sophomores, juniors, seniors, doesn't matter who you are, teachers, faculty, staff, everybody needs to come out and support this team cause they are definitely something special."
This team is indeed very special as they will look forward to continuing their undefeated campaign, hopefully topping it off with a win at State for the Blue Devils!