Are Warren's Graduation Requirements Too Low?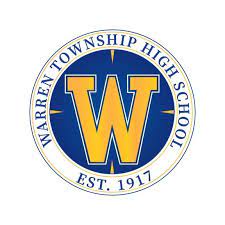 In order for seniors to be able to graduate when COVID-19 hit, Warren lowered its graduation requirements from 22.5 credits to 18.5. Now as the country has been working on returning to normal over the past couple years, the question remains if our requirements should be raised again to what they once were. 
When comparing Warren to schools in the surrounding area, it is clear that we are on the lower end when it comes to what we require for graduation. Schools like Stevenson and Antioch currently require 22.5 credits, Grayslake North requires 23 "Carnegie Units", and Libertyville requires 19.5. This obviously raises concern if Warren students are being held at a disadvantage compared to students from other schools when applying to college or job opportunities right out of high school. 
Through Dr. Woestman's Strategic Planning Committee meetings, students voiced that they believe in order to improve our academic excellence, our graduation requirements should be raised. However, when I reached out to several teachers to ask for their opinions on the current situation, they either "were not able to respond to my questions at the current time" or chose to simply not respond at all. It seems that the idea of talking about raising requirements has become a sort of taboo among staff, maybe they don't want to get in trouble for speaking out against the school, or maybe they don't have any strong opinions on the topic.
Whatever the case may be, I was able to speak with one of the head teachers, who believed that our requirements should be raised, and believed that our students were at a disadvantage, not necessarily because of the graduation requirements themselves, but because they are not being encouraged to expand what they are doing and learning about. 
I was also able to speak with Mr. Parrot regarding the current situation, and he was able to provide an interesting viewpoint. The only thing that changed in our graduation requirements was the amount of elective credits required, so the question then becomes: should students not be able to receive their diploma because they didn't take enough art/music/business classes? He also brought up the idea that by giving students more power to say what is important to them and providing more room for them to explore their interests, Warren may actually be giving them an advantage in a way. 
Another thing that comes with low graduation requirements is early graduations. In more recent years, the number of Juniors who are graduating early has risen, and the amount of Seniors who are second-semester exempt is also a little bit higher. Last year, there were 16 Juniors who graduated a year early and this year there are 15. Additionally, last year there were 81 Seniors who were exempt second semester and this year there are 64. While this may seem like a huge number, in a class of about 950, the statistic isn't quite as shocking, but how these students are able to do this is still something to think about. For the Juniors graduating a full year early, they are typically in an unique situation, like people who took online classes or people who may be moving/transferring and want to be able to finish high school in one place. Regardless, it takes a significant amount of planning for these Juniors to be able to finish in three years. Second-semester exempt Seniors, however, typically just need to take 2 English classes the first semester of their senior year. While they are also commonly referred to as early graduates, in reality they aren't, in order to allow them to apply to college as an incoming freshman rather than a transfer student if they plan to take classes at CLC. While there are many opportunities at Warren that cause students to choose to not graduate early, for students who may need to work to earn money for college, taking a second-semester exemption senior year seems like a great option. 
At the end of the day, the question of whether or not to raise the graduation requirements doesn't seem to be based on whether we can, but whether we want to. While initially this seems like a cut and dry type of decision, there are definitely a variety of different things to consider when talking about re-raising the graduation requirements, and as a result, I doubt we will see a change anytime soon.