Back to Warren!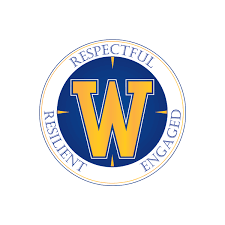 As of August 16, Warren Township High School has officially kicked off the fresh new 2022-2023 school year! The school has adopted a friendly new welcoming environment for both new freshman and returning students. From decorative posters to drawing on sidewalks, the school has definitely made a great introduction to the year. 
 The principals of both campuses have gotten together to create 5-minute videos of announcements and "The Warren Way." Building off of last year, "The Warren Way" is a way for students to be more connected to each other. With the motto, "We are Respectful, Resilient, and Engaged, Now and Always," it demonstrates how the Warren Staff wants to make sure all students are able to have fun at school while still maintaining that safe environment. New bathroom policies and "no phone" rules are just some of the ways this affects the school. When asked about his thoughts on "The Warren Way," John Niedospial, a senior, said, "I feel like it is meant to be a way to convince others into not only being good to others, but as a way to get people of all races and different tastes into coming together. Being a part of Warren means you have to be respectful and responsible for the things that happen at Warren. Warren is a warm, welcoming high school for everyone even if you're different." In the Warren community, every student has a chance to go out and do something they enjoy. There are plenty of different clubs and activities that each student is able to get involved in. 
 This school year has also displayed some differences from the 2021-2022 school year. One notable difference coming back into the school environment is the amount of individuals who have chosen to go mask-less this year. The last few months of the 2021-2022 school year, masks were considered to be optional, but still the vast majority of students decided to wear them. This year, there is a very noticeable difference between the students that choose to wear them and the ones who don't. I was able to meet with Almond math teacher, Mr. Lundeberg, to hear his thoughts on this year and the previous year. "The feeling without the masks is definitely a positive one. Being able to see the kids' faces and understand their emotions is a big plus. I remember the first day I came back mask-less, it was a total game changer!" he stated.
Another big difference is the cafeteria food. Last year Warren offered free breakfast and lunch to all students when they used their student ID. These students had to meet the requirements of one grain, a fruit or vegetable, and a dairy product in order for them to get it for free. This year, students get to enjoy a large fresh new variety of different foods including the coffee bar that is now back. However, students no longer get these items free of charge, but get more for their money. Tasanee DeVries, a junior, provided his thoughts on the new cafeteria food. "I personally like the free lunch system, but this year it is definitely better quality, and you are able to buy as many entrees as you would like. I really like having the coffee bar in the morning because sometimes when I am in a rush, I am able to just grab something quick on my way to class" they added.  
Overall, both Warren students and staff have both contributed to the major differences this year, and it will be a great, and successful year for the 2022-2023 school year!