COVID-19 in Sports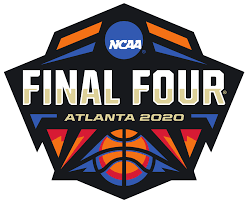 18 days ago, I was watching my beloved Indiana Hoosiers play in the first round of the Big Ten Tournament hoping for a win to potentially secure their bid to the NCAA tournament for the first time since 2016. A couple hours earlier, the Big Ten Conference announced that there will be no fans allowed into the stadium where the tournament was played, effective the next day. The Ivy League already canceled their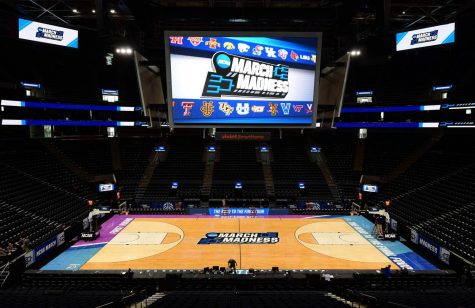 tournament and the NCAA already had closed every March Madness game to the public with exceptions of families. Everybody has heard about COVID-19 at this point, but up to that point, it wasn't a huge problem in the United States, but what transpired starting on the night of March 11th, 2020 I will never forget for the rest of my life.
During the second half of the Indiana-Nebraska game, I checked twitter, like I normally do during Indiana games. I saw a tweet by ESPN's Adrian Wojnarowski that the NBA had "suspended the season." It didn't say any reason so I had to look into more to find the reason. I then saw that Utah Jazz All-Star Rudy Gobert had the Coronavirus. This was the wake-up call to the people of the United States that this new virus can affect anybody. The following days, we saw the rest of the major leagues in America suspend their seasons including both Men's and Women's NCAA basketball tournaments get canceled. The week later, the Illinois High School Association executive director, Craig Anderson canceled the remainder of the Boys Basketball state series. All high schools have suspended all levels of spring sports indefinitely leaving Seniors athletes in limbo.
"You know it's very disappointing," senior baseball player Mikey Kocen said of his suspended season. A season that the Baseball team was poised to make a long run in the state tournament. "I've been training for this since the last one ended and it's very unfortunate that with such a great group of guys, we might not be able to display all of the hard work we've put in during the off-season."
That same week schools across the state and country suspended their in school days and turned them into E-Learning days, a system in which students do their work online from home and the school doesn't have to make up the days at the end of the school year.
Now schools, conferences and the state are trying to find a way to salvage the seasons.
Warren Athletic Director Mrs. Belmont sent out a video to all spring sport athletes telling them that she and all the other conference Athletic Directors are trying their best to find a way to resume the season that has been postponed. Mrs Belmont's message to the spring sport seniors is, " To me there is still hope they will still play and have a high school season." She also gives credits to the seniors. " I would also add how proud I am of them for being resilient. It is a tough situation with a lot of questions and uncertainty, but they aren't "poor me". They hold their heads high, keep working out, and remain patient as we all wait this for this pandemic to improve."
Now the question I had to ask myself when I found out there would be no school and no sports for at least two weeks. Please note that I haven't gone more than a day without watching some sort of live sport. This is uncharted territory for me. Now that it has been nearly three weeks since the sports world shut down, let's reflect.
I asked Dr. Galen Clavio, Director of National Sports Journalism Center and the Associate Professor at  Indiana University Bloomington Media School​ about his reaction to sports being shut down. "My reaction as everything got canceled was pretty serene. I think it was obvious right away that this was a tremendously serious situation that needed drastic action taken." I also asked about what he has been doing in between when this all happened and when he goes back to teaching tomorrow. "I have actually had a lot of work to do! I've been catching up on reading and listening to podcasts. And trying to exercise more regularly." Thank you to Dr. Clavio for answering my questions.
Personally, I have been keeping myself busy by watching classic sports games. I have been watching the Blackhawks 2010 Stanley Cup run and Bulls 1996 championship run along with miscellaneous games from years past. It is crazy to see how much sports have changed over the years. I have also done a little bit of reading and playing Xbox with friends as well.
Most importantly, I have been spending a lot of time with my family. We have been playing games, watching movies and laughing a lot. I encourage everybody to cherish and enjoy the time with those you love.