Warren MSA's Fight to Celebrate
The Muslim community at Warren Township High School is fighting for religious equality.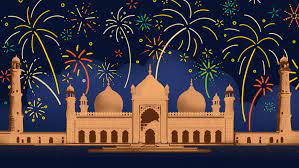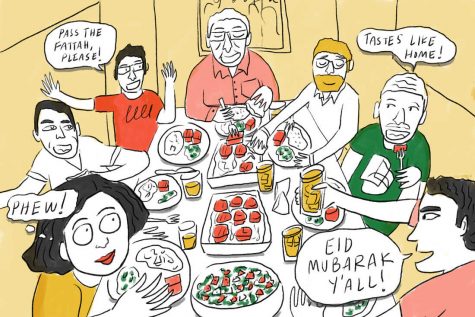 On September 7th, the WTHS Muslim Student Association (MSA) held an important discussion on how important Eid-al-Fitr is for the Muslim students, and what not having Eid off meant to them.
Muslims all around the world celebrate this holiday, but what exactly is the Islamic holiday and why is it important? Eid al-Fitr features two to three days of celebrations that include special morning prayers. People greet each other with "Eid Mubarak," meaning "Blessed Eid" and with formal embraces. Traditional dishes from different cultures are prepared at home and money and new clothes are given to children and to those in need. In addition, Muslims are encouraged to forgive and seek forgiveness from each other.
Practices vary from country to country. In many countries with large Muslim populations, Eid al-Fitr is a national holiday. Schools, offices and businesses are closed so family, friends and neighbors can enjoy the celebrations together. Eid al-Fitr is usually celebrated on the first day of the 10th month in the Islamic calendar (shawwal month), which comes right after Ramadan. During the month-long Ramadan, Muslims fast from sunrise to sunsetwhile doing their everyday activities. Eid-al-Fitr is a celebration, and Muslims deserve it after going through Ramadan.
Eid-al-Fitr is seen as a spiritual celebration of Allah's provision of strength and endurance, and also proving to Allah that you have patience while enduring lives similar to those of the hungry. Charity to the poor is a highly emphasized value in Islam. The Quran says,"Believe in Allah and his messenger, and give charity out of the (substance) that Allah
has made you heirs of. For those of you who believe and give charity – for them is a great reward."
A MSA collaborative meeting was held on September 14th between Warren and Libertyville High School. Thankfully, I had the opportunity to interview some members of the LHS MSA, a group of inspiring students who already achieved what we are trying, getting Eid off.
Maryah Karim, a junior at Libertyville High School and president of LHS MSAv expressed how important celebrating Eid is for her: "Eid is very valuable to me and all Muslim people, and so is education. It's very troublesome to have to miss school and make up school work and tests because I am obligated to take the day off for myreligion."
Sophomore Hamza Sabri talked about how busy his Eids usually are: "Every Eid for me means video calling with my relatives back in Egypt; my family and I would stay up very late because of the different time zones and celebrate our Eid together. I also help my mom with baking and cooking and decorating…"
Roufayda Abdulrahman, a senior and a member of LHS MSA made an excellent point in her answer: "Muslim students should not have to choose between celebrating a religious holiday and taking a Pre-Calc test."
Sami Arbi, a senior and a member of WTHS talked about the significance of the islamic holiday by saying: "It's important to us because we see Christians getting days off to celebrate their own religious holidays and not us. We miss Eid prayers and the spirituality and religious significance of the day if we have to go school."
The meeting was very productive and inspiring for WTHS MSA, being able to hear from a local school who succeeded in what they're trying hard to do: achieve equality in religious holidays respected.