FBLA Makes Blankets For The Homeless
Warren's Future Business Leaders of America chapter has shown us that they are leaders in more than just business. They have chosen to be leaders in the community by reaching out and making an effort to improve the lives of those around them, starting with the people who need it most. 
By preparing this project, FBLA's Community Service Committee has shown incredible initiative and compassion, which are traits Warren should be proud to see in their students.
Sarah Parmar, a senior and leader of the committee, was able to answer a few of our questions regarding their work:
Can you tell us about the organization that you're donating to?
"PADS is a non-profit organization whose main goal is to provide shelter to the homeless. Located in Lake County, they hope to keep people off the streets in one of the coldest states in the U.S."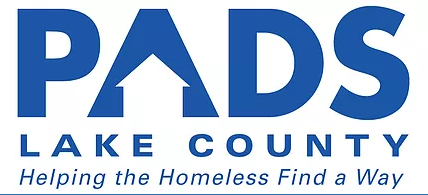 Like their name says, PADS aims to provide advocacy, dignity, and shelter for those who find themselves without, and FBLA has undertaken their own mission to contribute to these goals.
How did you come up with the idea of making blankets? 
"We came up with the idea of making fleece blankets during our first meeting. Over the summer I had made a list of community service ideas our committee could do and during our first meeting, the whole committee voted. All blankets are hand made by our very own FBLA students.

"
"When we researched how many homeless people live out in the street during the winter in just Lake County, a little more than 1,300 people, we were even more motivated to get them done.""
— Sarah Parmar
We decided that we would use fleece as our material since it was proven to be one of the most comfortable and relaxing blanket materials. Fleece is able to keep our body's heat closer to our body and distribute it slower which ensures a peaceful and warm sleep.
We got all of our materials from Joanne Fabrics. The workers at Joanne Fabrics were also kind enough to give us any leftover material without charging us. We spent many hours there, we even stayed after closing, but no one complained while each material was slowly cut into the correct dimensions.
At the end of the day, we spent nearly $400, that included all the discounts and coupons we had. All blankets were made at the Almond campus in room 213. Students who attended got into groups, took two pieces of fleece, sat on the ground, and tied each blanket together. Any blankets that were not completed during these work days, were later completed during the FBLA lunch periods."
While preparing this project, what were you and your fellow members able to learn?
"During this project, my co-lead, Jose, and I learned that making these blankets were a lot harder than we thought. However, when we researched how many homeless people live out in the street during the winter in just Lake County, a little more than 1,300 people, we were even more motivated to get them done. We hope to not only keep them warm but to help people understand the value of a simple blanket. My co-lead and I want people to know how much meaning one blanket can have, and through this project, we were able to inform students just how bad Lake County's homelessness rate is and how important this project really is."
What other ways has FBLA reached out to the community, and what are your future plans for service?
"To ensure that word spread around about our project, we made an Instagram, @fblacommunityservice. We also talked to librarians at the Warren Township Newport Library, and they gladly accepted promoting our project idea. In the future, we hope to make even more blankets and deliver them to PADS."
As a student here at Warren, it's always uplifting to see the ways in which teens at our school set out to lift up others. We wish FBLA the best and hope to continue to watch them spread good in our community!