History In The Making
Lily Witkowski, Contributor to Scratch Paper
December 5, 2019
There has been a lot of buzz around Warren Township High School about this year's football team. This season, the team has gone undefeated for the second time in school history. Their success did not just come with luck; it took hard work, early mornings and long practices to get to where they are currently at.
The football program has always had a rigorous season it seems that these players never get a break. Iowa State commit, defensive lineman Willis Singelton says he loves it "it teaches you how the real world works, and gets us ready for any adversity that we will face during the year".  Their hard work and the never-ending season is not the only thing that drives them to success, it is the bond that these players create with one another.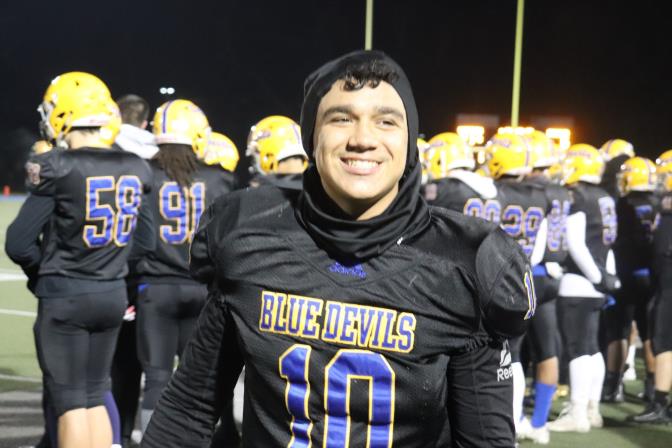 On and off the field players are able to create a sense of brotherhood. Starting corner Noah Galuska says that they all "go through these
tough times that challenge us mentally and physically, so when times get tough in a game we can rely on one another to have our back so we are able to get the job done". When having more than a 70 man roster it is engaging to see that each player is able to have a strong bond with someone from the team and, is able to translate that bond to the field on game days.
Wide receiver Christian Phillips and quarterback Trinate Jacobs are two players who are no stranger to sharing a strong brotherhood. Both players transferred from different high schools to Warren during their junior and senior year, and the mark that they have left on the field this year is remarkable. Throughout the season these two players have been nothing but consistent with one another. When both are on the field they always seem to connect, helping to drive the team to victory.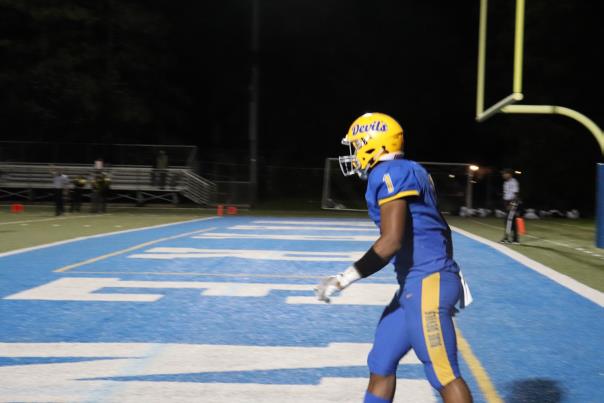 Christian Phillips mentions that "myself and Trinate became close in the summer, we often trained with one another. We then began to just hang out it was not always about football which really helped make our field chemistry strong. When the season rolled around we both knew what could be brought to the table, and the chemistry we shared with each other we knew each week we would be able to get the job done in the best way possible. Christian Phillips could not have said it any better the way they play with one another has a positive effect on the football team, the team has gone undefeated this whole season and rank in at number three in the state. Their playoff run has been incredible, the team made history last Saturday against Bolingbrook being the first football team in Warren history to win in the quarter-finals. They will continue their playoff run next Saturday in the semifinals against Brother Rice, who upset the number one seed Minooka on Saturday as well.
It has been 372 days since Warren last played Brother Rice and both teams are seeking revenge. The game will be played at 4 pm at the O'Plaine field. This is a chance to be apart of history, so the time is now to fill the stands on Saturday and watch the Blue devils finish what they started.