The NFL and the Legacy of Black Coaches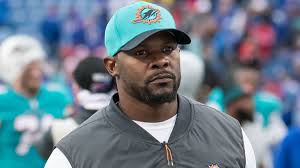 On January 10th, former Miami Dolphins head coach Brian Flores was fired despite two back-to-back winning seasons and playoff appearances. On February 1st, he sued the NFL, the Miami Dolphins, the New York Jets, and the Denver Broncos organizations, citing racial discrimination. Flores also alleged that the Giants interviewed him for their head-coaching vacancy to just comply with the NFL's Rooney Rule, which requires teams to interview minority candidates for their open positions. He was recently hired as a defensive assistant and linebacker coach for the Pittsburgh Steelers. This leaves Mike Tomlin and Lovie Smith as the only Black head coaches.
What's the problem you ask? Well for starters, the NFL is over 70% Black. There are hundreds of retired Black players that could be hired as head coaches and general managers. It's quite insulting that team owners can have Black players lead their teams while suffering the long-term health effects, but can't hire them as high-level coaches. Secondly, White head coaches, general managers, and team owners have been involved in serious trouble and were able to keep their jobs. Robert Kraft, Urban Meyer, Daniel Snyder, and Rich Dalrymple are some examples of high-ranking officials that had broken numerous NFL rules.
This lawsuit shows that the NFL still has a lot of work to do when it comes to diversity and inclusivity. Without Black athletes, the NFL would not be the league as we know it. The Black community has shaped the football world socially, athletically, and made it "America's Game" despite having just two Black players when the first season was held in 1920. The best thing for football is to allow Black excellence to shine through all parts of the game: on the field, in the coaching, and as the management.