Playlist: Languages around the World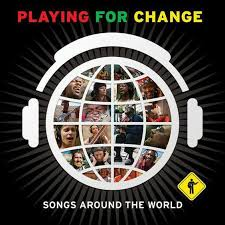 Spanish
DVICIO: This is a five member boyband based in Spain. They gained popularity from their YouTube video, "Enamorate (en el coche)".
Songs: "Quizás", "Enamorate", "Nada"
Cirse: This is a female-fronted, Argentinian, rock/pop-punk band that has played alongside bands like Paramore and Evanescence.
Songs: "Sueños", "Miedos", "Desinfectame"
Ana Tijoux: A French-Chilean rapper famous for writing songs about sensitive social, political, and economic matters. She received a  Grammy nomination for her 2009 album, 1977.
Songs: "Somos Sur", "Sacar la voz" , "1977"
French
Indila: She is a pop singer from Paris who became recognized with the single, "Dernière Danse" in 2013.
Songs: "S.O.S", "Dernière Danse", "Tourner en Le Vide"
Japanese
Moumoon: They derive their band name from the French word, mou, meaning soft; thus, their band name means "soft moon". They are a two-piece band whose genre ranges from folk, to indie, to electro, and to pop.
Songs: "Moonlight", "Summertime", "Hello, Shooting Star"
One Ok Rock: A rock band from Osaka, Japan. Recently, they have appeared in the American pop-punk scene by collaborating with bands like All Time Low, Sleeping With Sirens, and The Summer Set.
Songs: "Clock Strikes", "Heartache", "The Way Back"
Korean:
BTS: Their name stands for BangTan Songyeondan (방탄소년단), which translates to Bulletproof Boys. Their recent album, Wings, made them the first Korean artists to spend two weeks in the Billboard 200.
Songs: "Save Me",  "Blood, Sweat, and Tears", "Silver Spoon (Baepsae)"
SISTAR: This 4-piece girl group debuted in 2010, and their sales prove them to be one of the best selling K-pop girl groups.
Songs: "So Cool", "Give It To Me", "Alone"
Chinese:

Bii: Although Bii was born in South Korea, he sings in Chinese, for his music is based in Taiwan.
Songs: "38", "Back in Time", "Tender Love"
Exo-M: A Chinese (M stands for Mandarin) sub-group of the K-pop boygroup, Exo. Thus, most, if not all, of the songs by Exo-M are also available in Korean.
Songs: "XOXO", "Overdose", "Mama"