Retiring Accounts Payable and Purchasing Coordinator, Dawn Fergen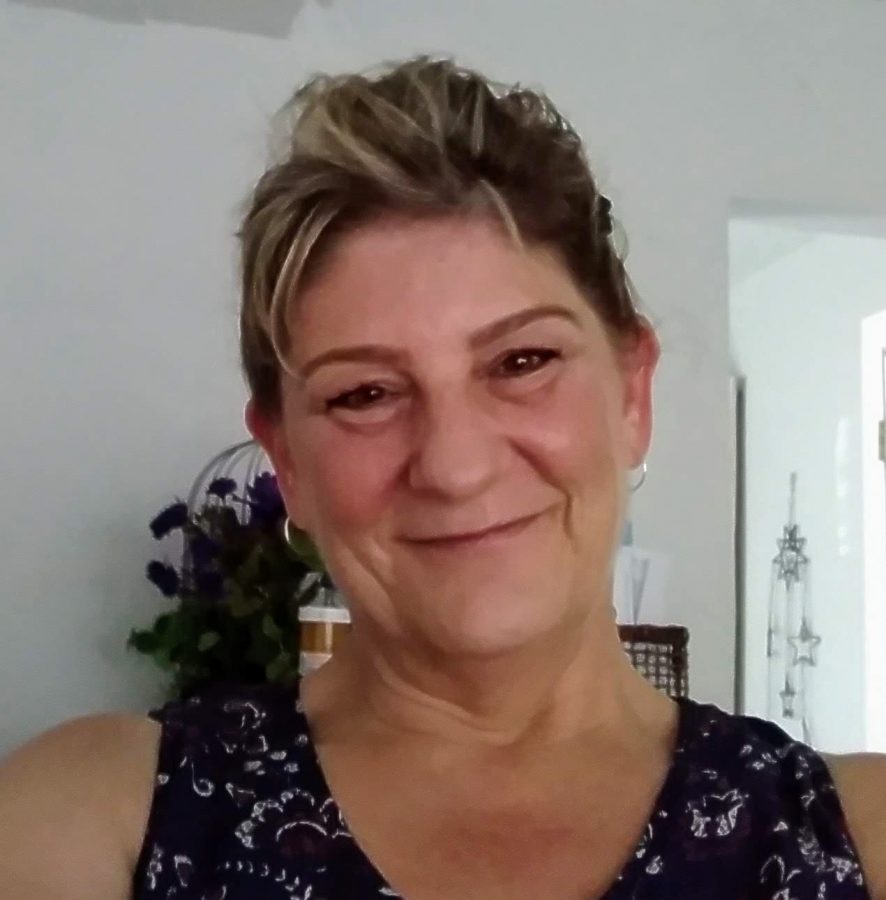 About Dawn Fergen:
"I took accounting courses at Harper College in Palatine II, and I started working at Warren on September 2, 2008. Prior to coming to Warren I worked the exact same position at Woodland School District#50 for 8 ½ years.
For my retirement, I will be providing transitional support to the person who took my position here at Warren. Once finished with that I hope to pursue my love of remodeling and painting and woodworking. I love being artistic and creative! Art was one of my favorite subjects when I went to high school, along with English and Math.
I plan on spending my retirement now helping my Mom sell her home in Florida so she and I can move her back to my place in Wisconsin where she can to be closer to the rest of our family. We will be adding an addition to my home for her to live, so this will allow me to be able to get going on that remodeling and painting that I love to do.
After that is complete I love being outdoors, so I will find as many things as I can outside to do, like gardening and taking my dogs for walks, as much as my body will permit. Spending all the time I can with my Grandchildren is the most important, considering that I missed that time while my own children grew up while I was working. Family is everything. It might even be the first year I do a vegetable garden!
What I will absolutely miss the most about my job is all the wonderful people I have met, both people inside Warren and outside of Warren that I have come to know on a more personal level, many of whom I have become good friends with and care about deeply. I am truly blessed to have worked with so many dedicated, talented and caring people!! I will miss the heart of what Warren is. Warren. We Are One. Better Together!!
Embracing and celebrating our diversity, knowing that's what truly makes us one. I have had many meaningful experiences so it's difficult to pick just one. These are just a few of them.
Watching students in band practice before going to Superstate.
Watching students shaving their hair off completely so they can donate to a cancer fund.
Watching, seeing, and hearing all the talented students that participate during the Live Arts Festivals.
Watching the students in Mr. Oddo's class doing Raku Workshop and seeing all the cool things they create during that workshop and talking to the students during that art process.
Hanging out and playing games with the students during the Wellness Week activities.
Attending Pep Rally's, especially ones right before Homecoming and seeing how pumped up the kids get.
I loved watching the Devilette's perform their amazing dance routine, the one they did when they won state, let's just say that I was in awe of that performance! I loved to watch the cheerleaders perform their routines and our phenomenal bands playing during Pep Rally's or outside during practices. I loved seeing the Special Ed kids get so excited planting and cultivating their own garden down by the baseball field. I loved watching the Special Ed kids cultivate plants in the greenhouse the first year it was started.
I even helped during the summer while the kids were gone and watered the plants for them along with one of my now retired coworkers, Katie, so the plants would still be alive when they returned at the start of the new school year. Watching 2 different plays performed by our talented theatre students. Those 2 shows rocked!!! I wish I could go on and on, there really are that many.
If I could take any class, I would teach Civics and the importance of participating in our government, at all levels, locally, state and federally. How our government functions shapes every aspect of our lives. It was set up to be for the people by the people. The only way for it to function that way is to participate in it. Otherwise don't complain about it if you're not willing to do something to change it.
If I were a student at WTHS, I would join as many clubs as I could! Band, Theatre, Chorus, S.O.S, Diversity, etc. . .  experience all that you can and have fun while doing it.
The advice I give to Warren students is to make a difference. Really listen to what each other is saying, don't just talk just to talk. You may be only one person, but to someone you are everything. Don't forget the power you hold in your own words and actions on how they can change someone else's life. We all have a story, take the time to listen to someone else's. It helps to understand. We all have some pain in our lives. Try and help each other through it, to understand it and to grow from it.
We all have imperfections, we are all imperfectly perfect. Accept each other's imperfection, that's what makes us, us. Take in the beauty in the world that surrounds you. Don't ignore the misery either, do something to change it. And really my #1 lesson would be that we never stop learning, changing and growing. The only thing constant is change. Embrace it!
My hope for Warren's future is that they continue to grow and change and to educate the students to the highest standards, so that when students graduate from Warren they have a solid educational foundation to stand on and to continue growing and learning from.
I hope students come away being intelligent, compassionate, critical thinkers ready to take on the many challenges our country and the world currently faces and will continue to face for many years to come. We need the ones that have the courage to step beyond the comfort zones to truly make the world a better place for all of humanity."