Retiring Gym Teacher and Head Varsity Football Coach, Dave Mohapp
After 23 years at Warren, Mr. Dave Mohapp will be ending his illustrious career as both a gym teacher and as a football coach.
In the Spring of 1997, Warren was looking for a replacement for Reggie Hughes after the Football team went just 3-6 in the '96 campaign. Warren hired Dave Mohapp as Head Varsity Football Coach/Gym Teacher. Mohapp, an Illinois High School football legend and an all-time Wisconsin Badger Football Fullback, had already coached at many Division 1 programs prior to being hired by then Athletic Director Lenny Chimino.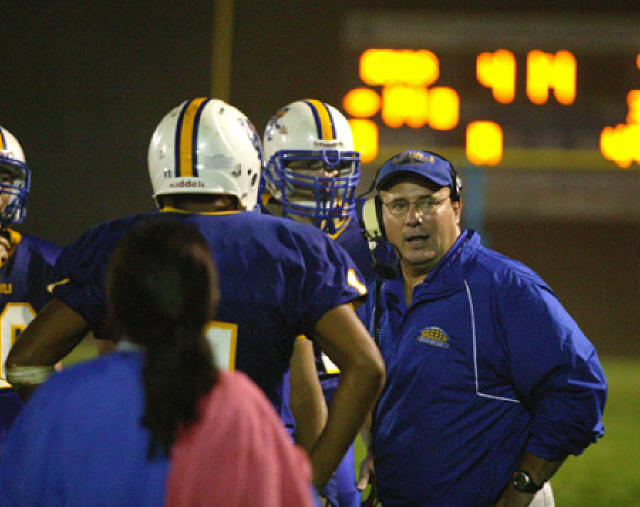 In his senior year of high school at Woodstock North, Mohapp compiled 2,220 yards rushing and tallied 32 touchdowns and was selected for the 1977 All-American Game. He then attended the University of Wisconsin – Madison where he totaled 1688 rushing yards on 354 carries and had 10 touchdown rushes in his college football career. In an article from Badger 247 in 2006, Mohapp was listed as the 35th best Wisconsin Badger Football player in history.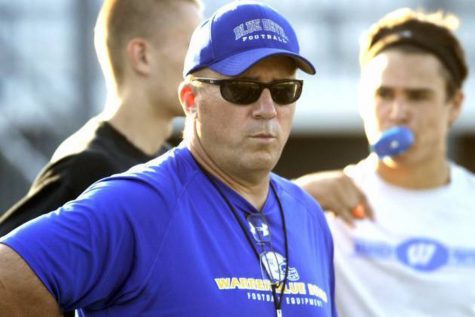 In his 17 year coaching career at Warren, he racked up a school record in wins with 109 and just 66 losses. This is the third best win percentage (.623) in school history behind Tuenis Tait from 1961-1969 (.660) and legendary Coach and Athletic Director Mike Kunkle (.761).
Coach Mohapp recalls his favorite Warren Football memory, which happened to be a pretty big milestone. "I will always remember it was my first playoff game as a coach and first playoff victory. This was a first round playoff game on the road versus Edwardsville 300+ miles away, on a bus all day, I think they were 9-0 and we were 6-3 we got beat up for more than a half down 14 to 0 and came back in the 4th quarter and beat them as time expired on a field goal to win 17-14." This was just the first of ten playoff wins under Coach Mohapp.
Mohapp was not just a football coach, he was a gym teacher.
"I went to college thinking I was going to be a high school teacher and coach." That wasn't the initial job for Mohapp. "I fell in love with the idea of coaching college full-backs" For the next 15 years, he coached as a graduate assistant at Wisconsin, OL coach at Drake University, RB and DL coach at Illinois St University and WR coach at Illinois Wesleyan University. But then he thought about what it would be like to go back to the initial plan of being a High School teacher and coach. "I found myself wondering what coaching and teaching in High school would be like and wanting stability for my family so I pursued the Warren job."
"Having an opportunity to work with the students on a daily basis. I have enjoyed getting to know the students we have here at Warren" Mohapp said when asked what he'll miss most about Warren. "In a sense, I think it keeps you young when you have a chance to interact and get to know our students." His favorite memory as a teacher is being with the people he worked with past and present. "Easily the friendships I have developed over the years – I have gotten to know past and present administrators, former teachers, and current staff in our department and here at Warren that have been very good loyal friends and I greatly appreciate those relationships."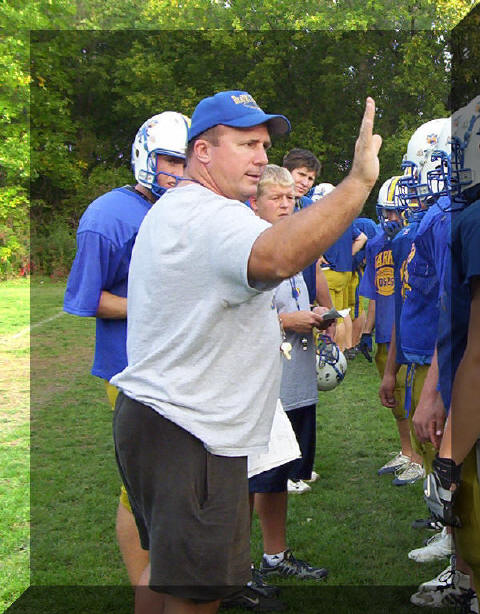 A message to students from Coach Mohapp is to "Try to enjoy every day and every year of your high school experience.  I know you hear this all the time– but your high school years are by far the best years of your life." He also encourages students to "get involved with something at Warren – join an extracurricular activity, a club, or volunteer for something." He wants students to know that what they are doing can help them in life. "Take advantage of these opportunities as everyone wants to belong to some group – these situations are very hard to find once you are done with High School and they do make a big impact on your life."