From Serial Killer to Halloween Costume
Hit Netflix crime drama series spawns Jeffrey Dahmer imitators
Ryan Murphy's and Ian Brennan's Dahmer – Monster: The Jeffrey Dahmer Story has taken the internet by storm since the show's airing late last month on Netflix, depicting the early life of and subsequent murders committed by American serial killer Jeffrey Dahmer. Just a week after its release, it rose to the number-one spot on the streaming service, and as of the time of writing, has been viewed for over 69.1 million hours globally. Despite its critical acclaim, however, the film series has also been the center of much negative press due to claims that Dahmer was overly dramatized and exploitative, resurfacing trauma for many of the families of Dahmer's 17 young victims. 
That being said, the series has come under scrutiny once again over the past two weeks for supposedly inspiring a new disturbing trend. This Halloween, adolescents are going out not as vampires, nor as innocuous cartoon characters; rather, they are capturing Jeffery Dahmer's likeness through costume.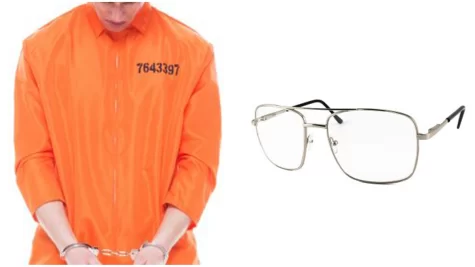 Last week, online retailer eBay announced that it would be banning the sale of Dahmer-inspired costumes, citing that they violate the company's policy on violence and violent criminals. According to the policy, users may not sell products "closely associated with or that benefit violent felons, their acts, or crime scenes within the past 100 years."
Dahmer was convicted of his crimes only 30 years ago.
Furthermore, several LGBTQ+ bars in Milwaukee, Wisconsin – Dahmer's hometown and the location of most of his murders – announced as recently as yesterday that they would be banning customers from entering with such costumes. Done out of respect for the victims and patrons who may have to relive the harrowing experience, most of the responses from guests have voiced agreement with the decision. 
Although individuals online have discussed their repulsion of the costumes, some may argue that such an occurrence was inevitable after presenting Dahmer's crimes to a generation infamous for popularizing dangerous, disastrous, and downright illegal trends via social media. 
In an attempt to reach show viewers, Olympic gymnast Simone Biles urged Twitter followers last Tuesday to refrain from imitating Dahmer this Halloween. She wrote, "im just gon go head and say it, put the jeffrey dahmer costumes back in the closet. we ain't having it!!!!"
The tweet has been liked by some 120k and was retweeted another 11k times as of today, but many commenters are standing by their right to dress as the killer for Halloween parties and trick-or-treating. 
Regardless of whether one agrees with the Dahmer-related attire or not, the immediate popularization of the Dahmer series and the discussion surrounding it simply demonstrates the impact of TV shows and film on our lives.