Someone You Should Know: Mr. Kolakowski
Mateo Paz, Contributor to Scratch Paper
November 19, 2021
When you think about the environment, you think of greenery and animals. That's our physical environment, the Earth. But there are more environments in existence, like our social environment. In our social environments, we grow relationships instead of plants; balance sports and school instead of gasses in the air. It's all about the people we surround ourselves with, our emotional well-being, and our reactions to what the world throws at us. One teacher at Warren recognizes the importance of creating a comfortable social environment, all while teaching about the literal environment.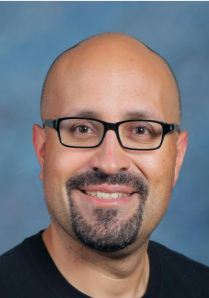 Mr. Kolakowski is an environmental science teacher in room 226 at Almond. He's been a teacher since 2002. He contributes to science education by being part of National Science Teachers Association (NSTA). At Warren, he helps out with Chess Club and Astronomy Club. Mr. Kolakowski has mixed feelings about Warren's environment. He believes that Warren is lucky enough to have the resources they have–like resource rooms for core subjects–and the technology compared to other schools. But it has also been very difficult for Warren these last couple of years. They have been experiencing huge cuts to their staffing, and as a result class sizes have inflated and morale is down. In our conversation, Mr. Kolakowski offered some potential solutions. He proposed that class sizes ought to be reduced so teachers could engage and help students more, creating a more individualized education. He'd also like to see more resources such as the return of the late bus that was provided for both campuses, and the return of certain staff members who lost their positions due to cuts. He believes this economic issue is stressing and affecting almost every area of the school–from activities, clubs, and sports, to the classroom.
A way Mr. Kolakowski is making a difference by helping the environment improve–by helping struggling students. Most teachers when seeing kids needing help just say "review our notes from class" and call it a day. Mr. Kolakowski believes that is never the right way of helping a student at all. He goes out of his way to stay after school when a student needs to make-up a test, has questions, or needs help with homework from a specific day. He offers extra help on Canvas, which he displays to his students everyday to show the day schedule and other upcoming work. In the past, he has tutored, but unfortunately, he has had less time to offer those resources. He allows students to ask questions whenever they are curious anytime during the class time and outside. His dedication to education and the students certainly doesn't go unnoticed.
Mr. Kolakowski is also a Warren graduate, so his efforts are shown to go more and beyond knowing first hand experiences within the school's environment. He also has two kids, and a wife he has been married over a little of 10 years. As a parent, he relates to his students when they are having a hard time because he sees it first hand with his own children. He also encourages and hopes his enthusiasm about nature rubs off to students to help them be more freely minded. He offers labs and activities that spread out the learning lesson plan smoothly to help students stay engaged and experience certain things first hand. He believes that there's never a wrong answer–you just need guidance towards the right direction.