Someone You Should Know: Mrs. Kubik
Diana Paz, Contributor to Scratch Paper
November 22, 2021
Even though students may not always realize it, teachers care very deeply for their students and their well beings. They try their best to support their students, whether its through extensions, providing resources or simply talking. One teacher at Warren, Mrs. Kubik, is trying her best to understand and facilitate students' issues.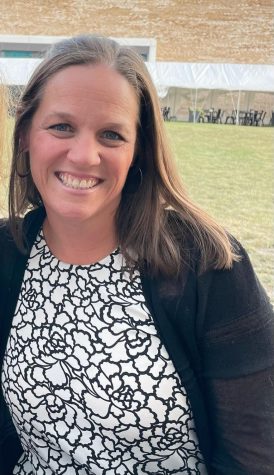 Mrs. Kubik went to college without a specific career in mind.  She ended up in Psychology worked in the corporate world and counseled for 2 years before finally ending up teaching. She's a family person- and has two dogs. Mrs. Kubick says that her secret to success-  "I enjoy Psychology but I still enjoy being active and getting my steps in everyday. I like to keep my body moving even if I'm just going for a walk." As a teacher with so many responsibilities, it's important that they take care of themselves as well.
Mrs. Kubik enjoys being a teacher at Warren and enjoys being able to teach Psychology to her students. Many teachers would've picked a different profession if given the chance but Mrs. Kubik would stick being a teacher. She feels though that school does take a huge portion of her life and time and wishes she could be with her family more, but teaching has stuck with her for a long time. "I definitely wish to have more time to hang out with my family but teaching has truly become my passion so I feel like I'm okay with that", being a teacher truly does seem like a hard job but her passion makes it worth it. Being a Psychology teacher means having to make sure your students are okay with the subjects and allow them to feel comfortable in a safe place where they don't have to feel like people are looking at them the wrong way. Mrs. Kubik does a great job in trying to make her classroom a safe place for her students and allowing them to feel as comfortable as they can and be able to talk about their problems during school subjects. "I like to think I help my students whenever they need it, I for sure want to recognize what my students are going through so I can help more and be able to make them feel comfortable and safe." She states and wishes to do more for her students as their teacher.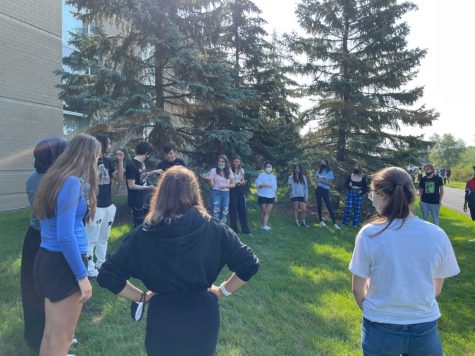 Many teachers try their very hardest to do the very best of their students solely because they understand the struggles of a young teen. Mrs. Kubik and many more teachers are mainly the reason a lot of students feel comfortable in their classrooms and feel safe to be able to talk during class time and be able to freely express themselves without judgement.