Spring Showdown: The Best Day Ever!
It has been two years since the last ELS Showdown Game was hosted by the Warren Blue Devils. After being put on hold because of COVID-19, everyone was super excited to welcome back this astounding tradition. With amazing help from Carol Milazzo, Angel Herod, Jalen Powe, and many other helpful students and staff, this event is one that will be remembered by all.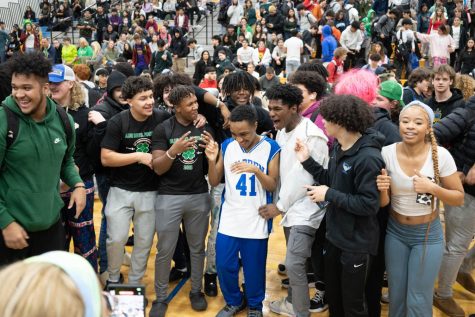 On March 17th, the Mundelein Mustangs came to Warren to defend their title after beating our Blue Devils in a close game at Mundelein last semester. Tyler Worwa, Oscar Tellez, and Damarion Stephens, who, in Coach Powe's words, "shoots three-pointers like Stephen Curry," helped hold off the Mustangs as the team's highest scorers and played a big part in bringing us to victory. But this couldn't have been done without practice. After speaking with the team's coach, Jalen Powe, I discovered the amount of hard work and dedication that was put into making this event the best it can be. 
The Spring Showdown was Powe's second time coaching, and was also an assistant coach during the Mundelein game last semester. Powe said, "ever since school started back up in January, we would have basketball practice every friday. Every Friday that went by we started to figure out certain lineups [and] started to play games against each other." With help from a student, Christian Jackson, Powe was able to organize the line ups and practices.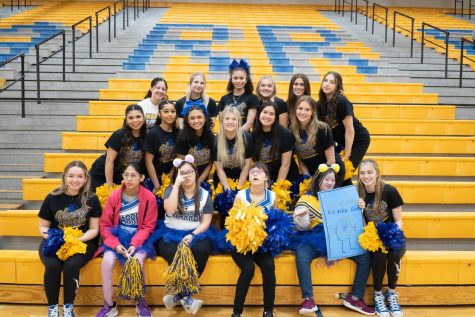 With the memory of losing by only four points last semester, Powe said, "they wanted to win in front of our home crowd and [they] DID!"
Tyler Worwa said, "I just tried my best at every Friday practice," and "the hard work paid off!" Going into the game, Tyler said that he, and everyone else, was excited and nervous, but the crowd motivated them. Ashley Correa-Alanis, Giada Rasmussen, Ivonne Ocampo, and Katie Bridges were a big help as they supported their friends and classmates by cheering them on with posters and joining the Warren cheerleaders to help get the crowd going!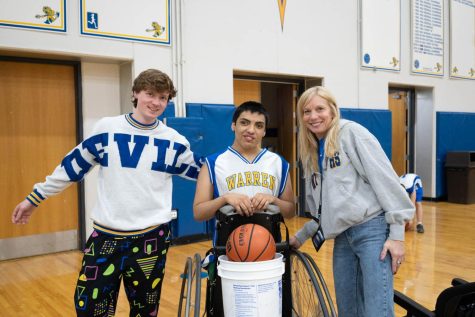 The impact this event has on not only the students in the ELS program, but also the entire school community is immaculate. "This game brought joy to everyone who played and everyone who got to watch," Powe claimed. Having so many students and staff members support the players was exciting and special. The Spring Showdown game brought the community together and, "building relationships with [the players] means a lot to me and I'm sure it means a lot to them as well," Powe said. Having everyone there made the atmosphere energetic, wild, and memorable for everyone.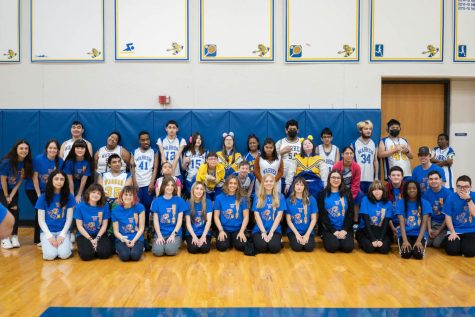 Team Roster: Clark Pawlak, Jayden Williams, Ryan Ellison, Arshaan Kahn, Gabriel Sandoval, SaNiah McClain, Kya Odom, Tyler Worwa, Braulio Sanchez, Jason Dai, Damarion Stephens, Tuman Zepeda, Oscar Tellez, Anna Flaherty, Wendy Ramirez, Mahi Shah
Cheerleaders: Ashley Correa-Alanis, Giada Rasmussen, Ivonne Ocampo, Katie Bridges
PE Leaders & Student Helpers: Jasmin Aviles, Anisha Batchu, Zach Bromberg, Miina Cook, Olivia Edgar, Mia Hirayama, Kylie Hundley, Christian Jackson, Liv Jespersen, Kaija Johnson, Abby Martha, Carolina Martinez, Lucy Moore, Kim Strathman, Audrey Usher, Julia Waelder