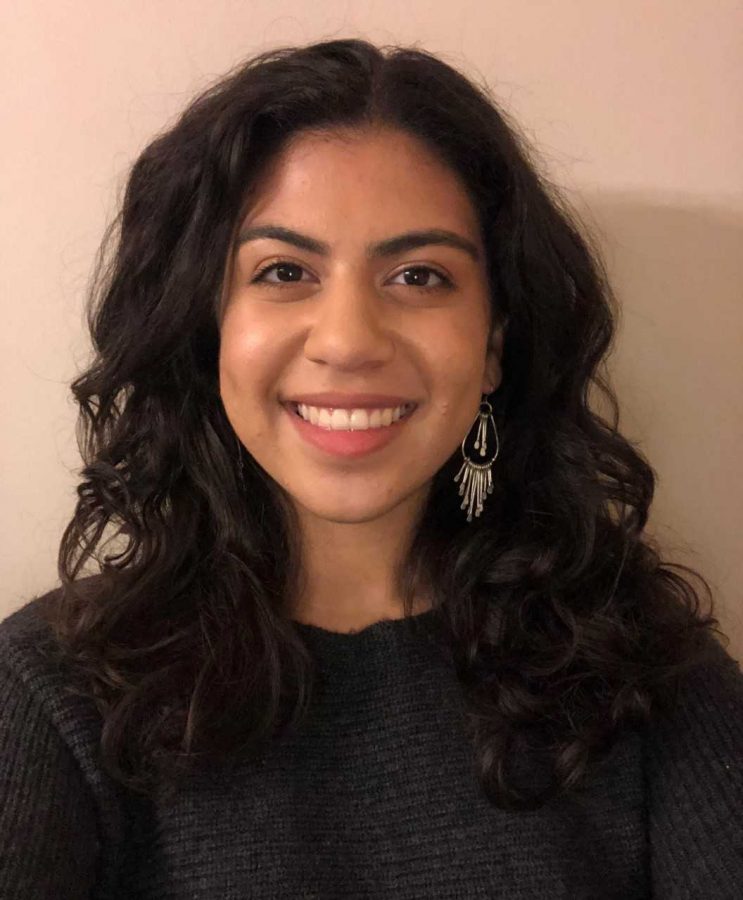 Hello, there, Scratch Paper readers! I'm Sophia Diaz, a Senior at Warren and Co-Editor of Scratch Paper. In addition to my passion for writing, I'm a proud feminist; Emma Watson and Tracee Ellis Ross are my
idols
. Following their lead, I always aim to leave school assemblies with a sore throat due to our excelling female students, as I strive to lift them up in cheers of solidarity. Overall, my dream for society is one in which everyone is respected, loved, and treated
fully
as equals. Thus, human rights and societal issues are some of my favorite topics to write about.
Furthermore, I'm extremely passionate about music. My primary instrument is the clarinet, which I play in Warren's Symphonic Band I and Marching Band; I also get jazzy with the alto sax in Warren's Jazz Ensemble I. Such ardor for music has led me to a prospective major in Music Education. I am determined to maintain my passion for social justice and serve as representation for my Hispanic culture in this field.
On that note, I am Honduran and Norwegian, which are just about the most opposite ethnicities you could find. I admire the familial importance and personability I learned from my Hispanic relatives. However, I would not be myself if I hadn't also witnessed the unparalleled diligence of my Norwegian family. My cultures have completely different perspectives to offer, and I'm so grateful to be able to learn from both.
Fun Fact: This Is Us is the best show on TV, and if you haven't seen it, you. are. not. living. your. best. life.
Finally, I hope you all enjoy this year's installments of Scratch Paper, the voice of Warren!
Sophia Diaz, Staff Writer
May 20, 2019

Sophia Diaz Senior Reflection

(Story)

Apr 22, 2019

Retiring Spanish Teacher, Doctora Jamie Gustafson

(Story)

Mar 21, 2019

Warren Bands take on The Golden State

(Story)

Mar 05, 2019
Dec 16, 2018

Women in Suits & Men Wearing Pink

(Story)

Oct 13, 2018

Homecoming Queens of 2018

(Story)

Oct 01, 2018

Warren's Competition Marching Band Marches to the Top in 2018

(Story)

Apr 25, 2018

The Question We've All Been Asking Ourselves…

(Story)

Apr 09, 2018
Feb 12, 2018

Foreigner's God- Hozier

(Story)

Feb 05, 2018
Jan 21, 2018

Observations of Chicago

(Story/Media)

Dec 12, 2017

Five Foot Two: A Look Into the Eccentric Life of Gaga

(Story)

Nov 06, 2017

Philosophia: Vol. IV

(Story)

Oct 23, 2017

Philosophia: Vol. III

(Story)

Oct 16, 2017

The Many Pitfalls of Women's Football

(Story)

Oct 01, 2017

Philosophia: Volume II

(Story)

Sep 25, 2017
Sep 18, 2017

Philosophia: Volume I

(Story)

Sep 11, 2017
Sep 11, 2017

Women in STEM: A Human Issue

(Story)