Super Show – Recap 2020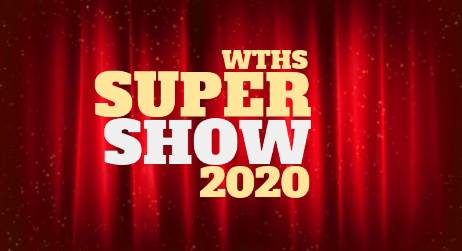 Koalas in Care Inc. http://www.koalasincare.org.au/pages/work.htm
Astonishing Performances 
Full Send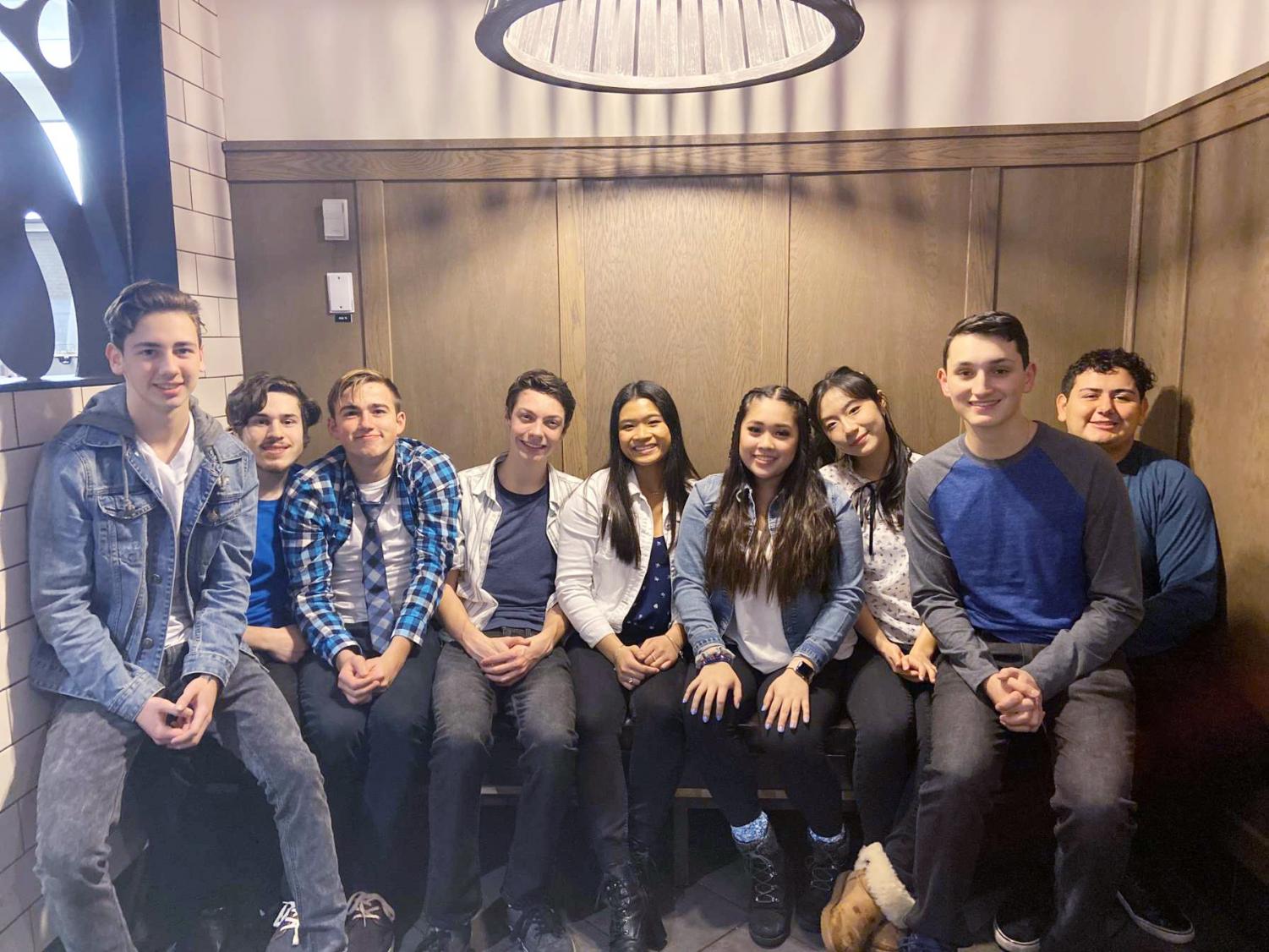 This band is performing "50 Ways to Say Goodbye" by Train. This song is animated and upbeat. It is sure to start the night off with a thrill! This band consists of Sean Rector, Tony Montesa, Jennifer Lee, Dylan Montellano, Adrian Ruiz, Travis Wallander, Courtney San Pedro, Drew Kilcullen, and Erryn Relayson. A lot of the members originated from band and choir, and have been brought together to bring about a fantastic musical ensemble. Full send had performed last year in Super Show, but unfortunately, they are the only band this year.  Tony Montesa will also be performing with drumline, and he hopes that Super Show will "bring back the bands!" in the following years. 
Jennifer Lee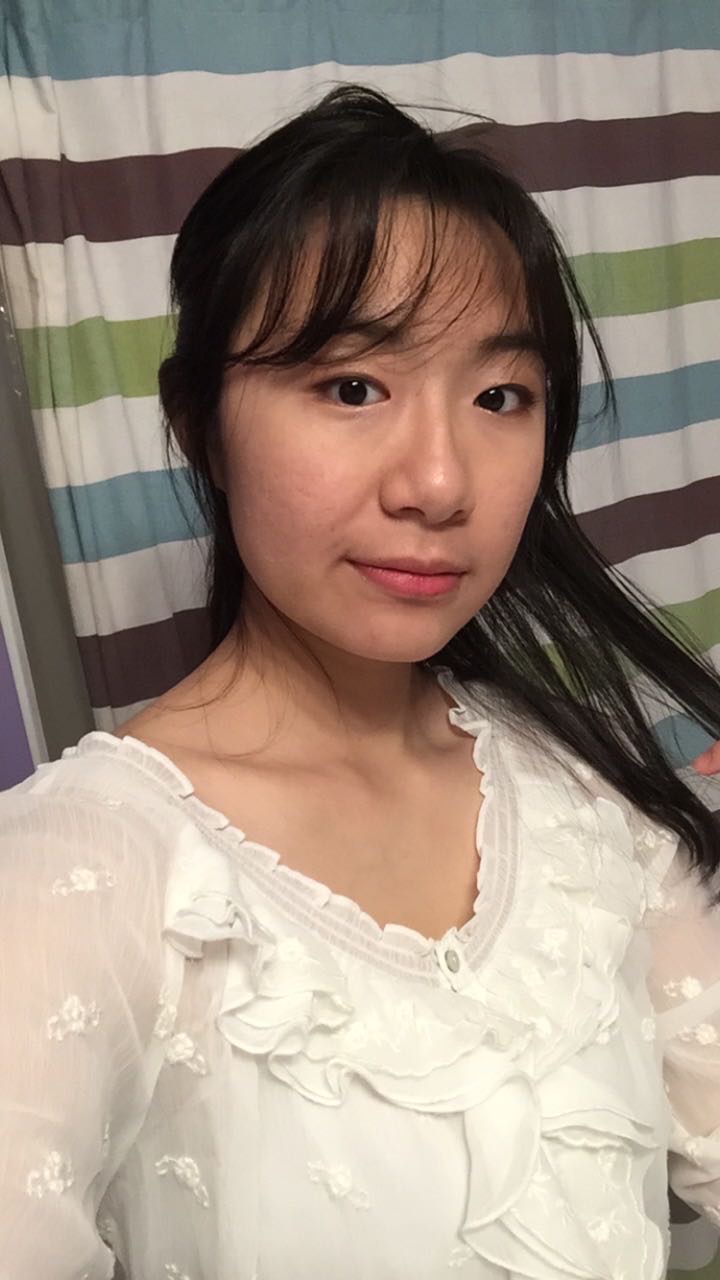 Jennifer has played the piano for over 10 years now, and she will be playing the song "All of Me" by Jon Schmidt. She wanted to join Super Show to end her final year of high school strong. She saw it as a great opportunity to showcase her skills as a pianist, and she hopes that everyone enjoys the music that she remarkable plays. Jennifer is also a part of the band "Full Send". 
Hannah Wimberly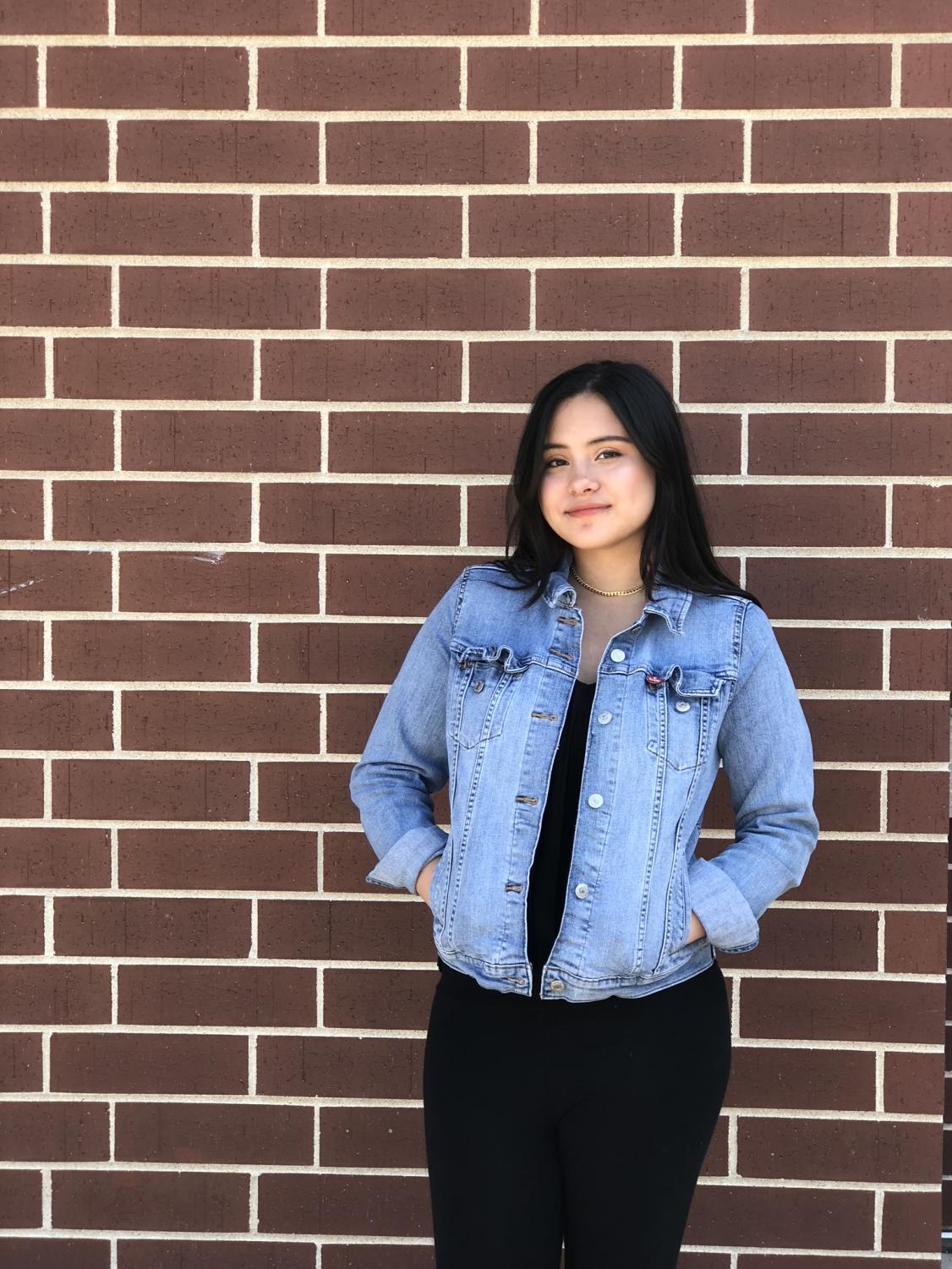 Hannah sings "She Used to be Mine" by Sara Bareilles featured in Waitress for her performance. She decided to audition for Super Show because she is graduating this year, and she wanted to step out of her comfort zone and test her abilities. She had never performed in front of her peers before, let alone a massive crowd!  Hannah has always been a fan of Waitress but this song in particular resonated with her on a personal level. In the song, it begins saying "It's not simple to say, that most days I don't recognize me." This line, in and of itself, holds a lot of power. She definitely has had days where she looks into the mirror and feels as if she is staring at a person who is not her. It is as if she has become a complete stranger. To convey the character's confidence as the song progresses has allowed her to gain her own sense of confidence, and understand herself in a new light. She hopes that the audience grasps her passion through the lyrics of the song and enjoy her melodious vocals.
Las Dalias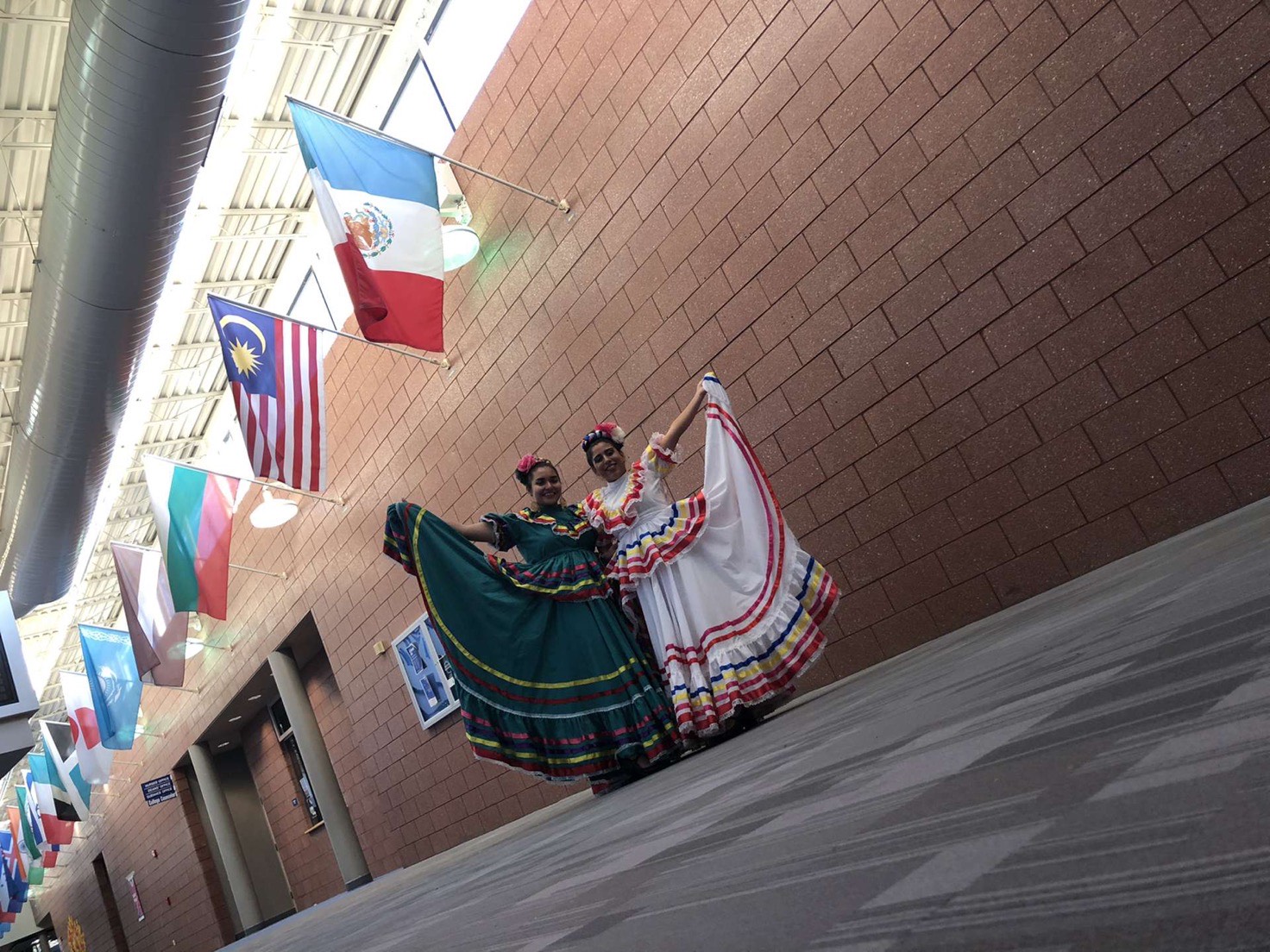 Las Dalias are the national flowers of Mexico. Their vibrant colors correlate with the vibrancy of Jocelyn Parra-Avila and Anna Herrera's traditional Baile Folklorico. It represents the local folk culture in Mexico with ballet characteristics. Through this dance, they want to display what lies in their roots. Jocelyn is a part of a group of dance performers, and Anna was inspired to join her along the way. Super Show was the perfect opportunity for them to convey the beauty of Mexican culture. They hope that others will also embrace a part of their identity. 
Brianna Rivera and Thomas Phillips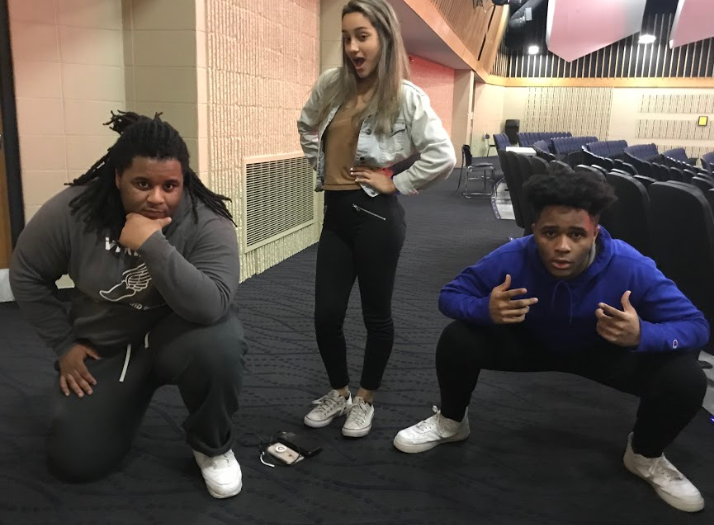 Thomas and Bri met their freshman year in Spanish Class. When he would hum a tune, she would join alongside him, and that's how their talents collided! During her junior year, Bri texted Thomas, asking if they could perform a song by Daniel Caesar for Super Show, and although he had never performed in front of such a large crowd, he was determined to try it out. They both auditioned and gave a fantastic performance during Super Show 2019.   Given that Bri will be graduating this May, Thomas wanted to seize the opportunity to perform with her one last time. They will be singing the song "Japanese Denim" by Daniel Caesar. The pleasant flow of the song revives the energy from 2019.   Brianna has been singing since she was very young, and she has recently started releasing her own music on Spotify. Check out some of her songs such as "Cheap Thoughts", "your mind", and "Made Me Wait." Her vocals are ethereal!  Bri and Thomas want people to take from their performance that "if you put your heart and soul into it, anyone has the ability to make beautiful music." Although Thomas doesn't release his own original music like Bri, he is able to match her melody. Their perfect duet is sure to fill the auditorium with awe. 
Kate Marquez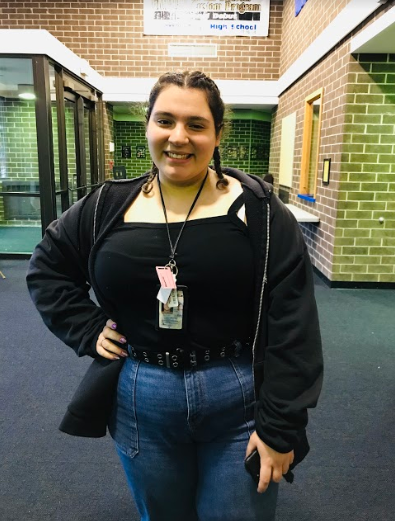 Kate's performance consists of her singing "Natalie" by Bruno Mars. Generally, she sings songs that are soulful and melodious, but for her act, she wanted to try something different. Ever since she was young, she immersed herself in the art of singing. As a middle schooler, she was involved in musical theatre, and she wanted to audition for Super Show during her freshman and sophomore year. Finally, as a junior, she built up the courage to share her stunning vocals with the crowd! She hopes that, through her singing, people will be inspired to step out of their comfort zone and discover their abilities. 
Motion Sickness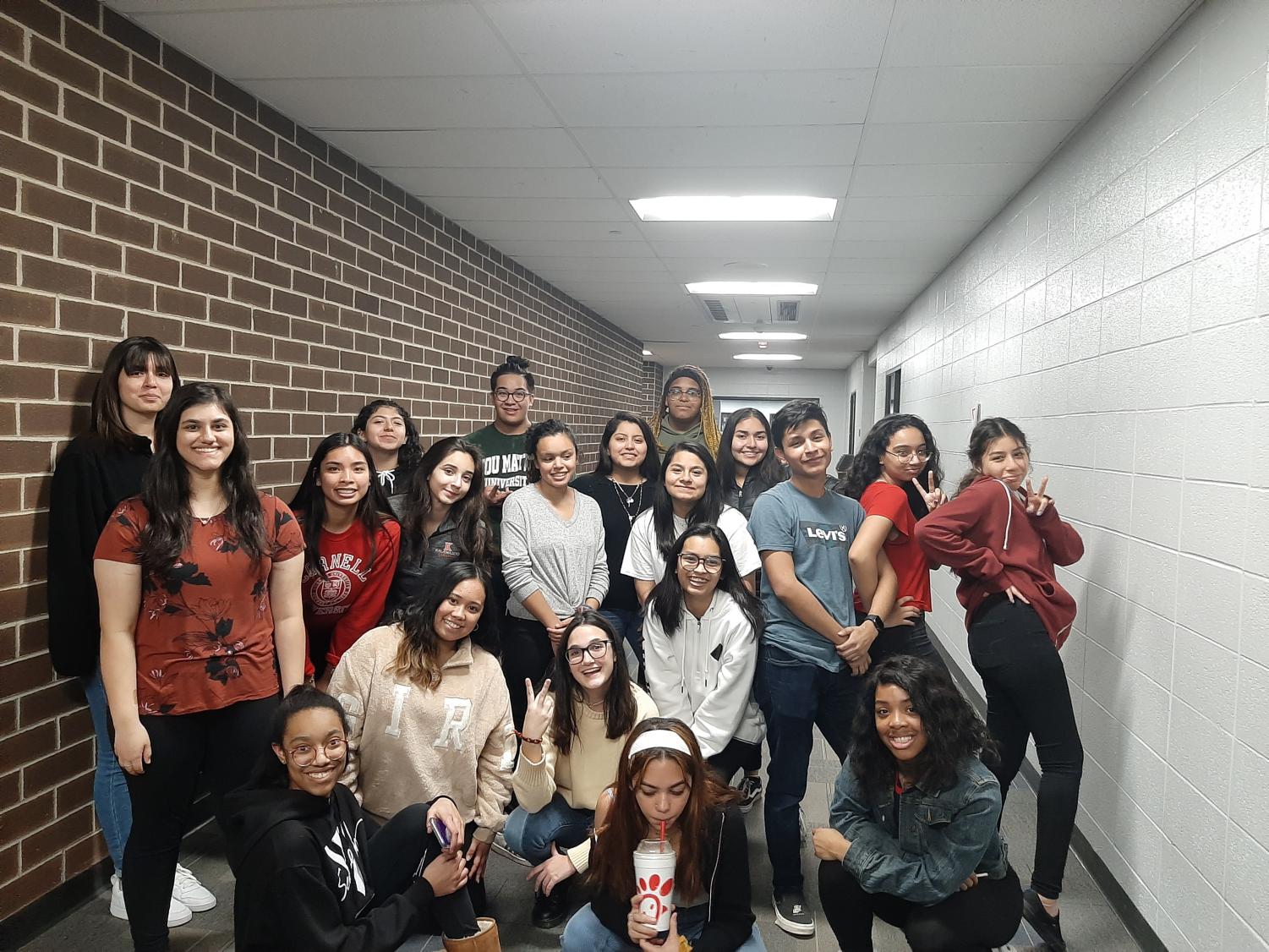 This dance group consists of Bella Cook, Mitch Maxfield, Ashia Marshall, Ian Ravara, Rosario Garcia, Lena Groth, Aleena Uddin, Camila Currea, Claudette Gonzalez, Geanette Galano, Stephanie Ortiz, Erin De La Cruz, Oliver Morales, Jacqueline Diaz, Gabriela Escobedo, Coralis Perez, Rebecca Escobedo, Yadira Rodriguez, Layla Jordan, Angie Zea, Arlette Robles, Kathy Spadaro, Jocelyn Parra, Malayah Celicious, Jermaine Rosete, Layla Jordan, Leslie Martinez, Donte Williams, and Audrey Hawkins. Rebecca Escobedo and Coralis Perez are the co-officers and choreographers for Motion Sickness.  Motion Sickness has been around for eleven years, and it consists of a distinctive set of skills, from members with years of experience to members who have never danced in their lives. Every Tuesday and Thursday, everyone is brought together to have fun at practice. Rebecca and Coralis work together to practice and perfect a specific routine. Generally, Super Show is their greatest performance every year, and they practice for almost the whole semester. 
They put so much time and effort into their routine: practicing regularly, training, collecting information, and staying positive. Their soul is poured into their performances. Coralis and her sister, who was a former leader, joined Motion Sickness and now she has taken on the responsibility. Rebecca's best friend's sister was a part of Motion Sickness, and from her enthusiasm, she compelled people to join. Rebecca always wanted to dance, but her shyness initially inhibited her. She wasn't even able to grasp the first dance for months, but Motion Sickness allowed her to improve not only in her technique but also in her confidence.  Motion Sickness is not only a dance group, but it is also a family. They foster an atmosphere of endearment and promote diversity like no other club or athletic group at WTHS. They remain in unison in their routines and also in their hearts. 
Angel Nygard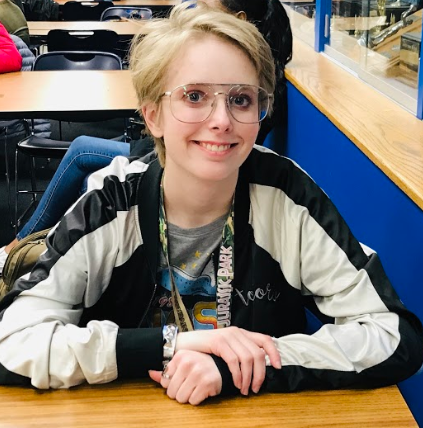 Her career started when she auditioned for the film Bohemian Rhapsody, and her voice actually made the final cut. She sees music as what connects the world together. Angel passionately sings "The Show Must Go On" by Queen. She chose this song because of its message to move forward and go on with the show. As she leaves high school, she wants to hold on to her youth and charisma, and she wants the audience to also feel this sense of hope and determination through her act. 
Peara Savath
Peara is a dance performer who will be carrying out freestyle dances to a medley of old and popular songs from his personal favorites. Movies such as "Step Up 2: The Streets" have inspired him to pursue his passion for dancing. Peara is self-taught and has perfected different styles and techniques from rigorous practice. He wants people to learn "if you want to do something, just go out and do it!" Don't be afraid to follow your passion!
Dhoom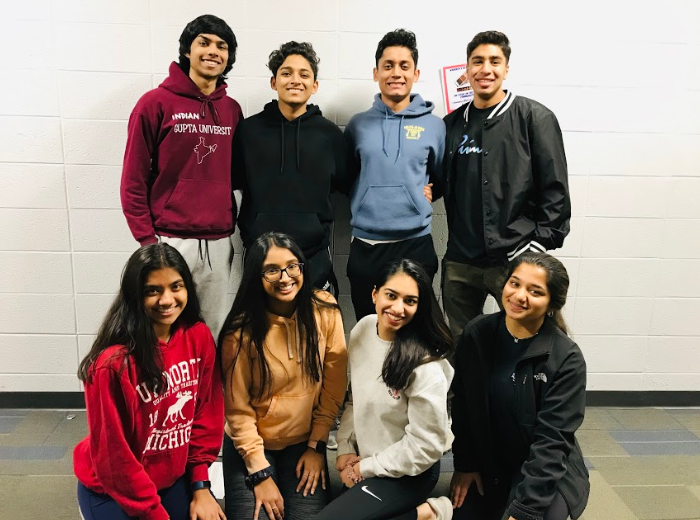 Dhoom is a cultural dance group consisting of Sohini Dash, Aneri Shah, Darsh Gupta, Kashyap Ramachandrula, Rutvik Sayankar, Sohom Dash, Ishaan Shah, Sravya Jayanti, Diya Tibrewala, and Shikha Patel. They will be performing a Bollywood Fusion Dance consisting of a medley of Bollywood songs. They wanted to incorporate an element of diversity in WTHS and display the true purpose of Super Show. India is well-known for its elaborate films and musicals, so they wanted to uplift everyone's spirit through their projection of Indian culture. 
Dhoom hopes that the audience will get a sense of their roots and feel moved by the vibrancy of their act. Ishaan Shah, one of the dancers, has danced alongside his dad for years during Diwali, and throughout his childhood, he has expanded on his technique and has been a crucial component in strengthening the group as a whole. Diya Tibrewala, a WTHS Devilette, has trained the group to bring about an extraordinary performance that does not disappoint!
Jay Roche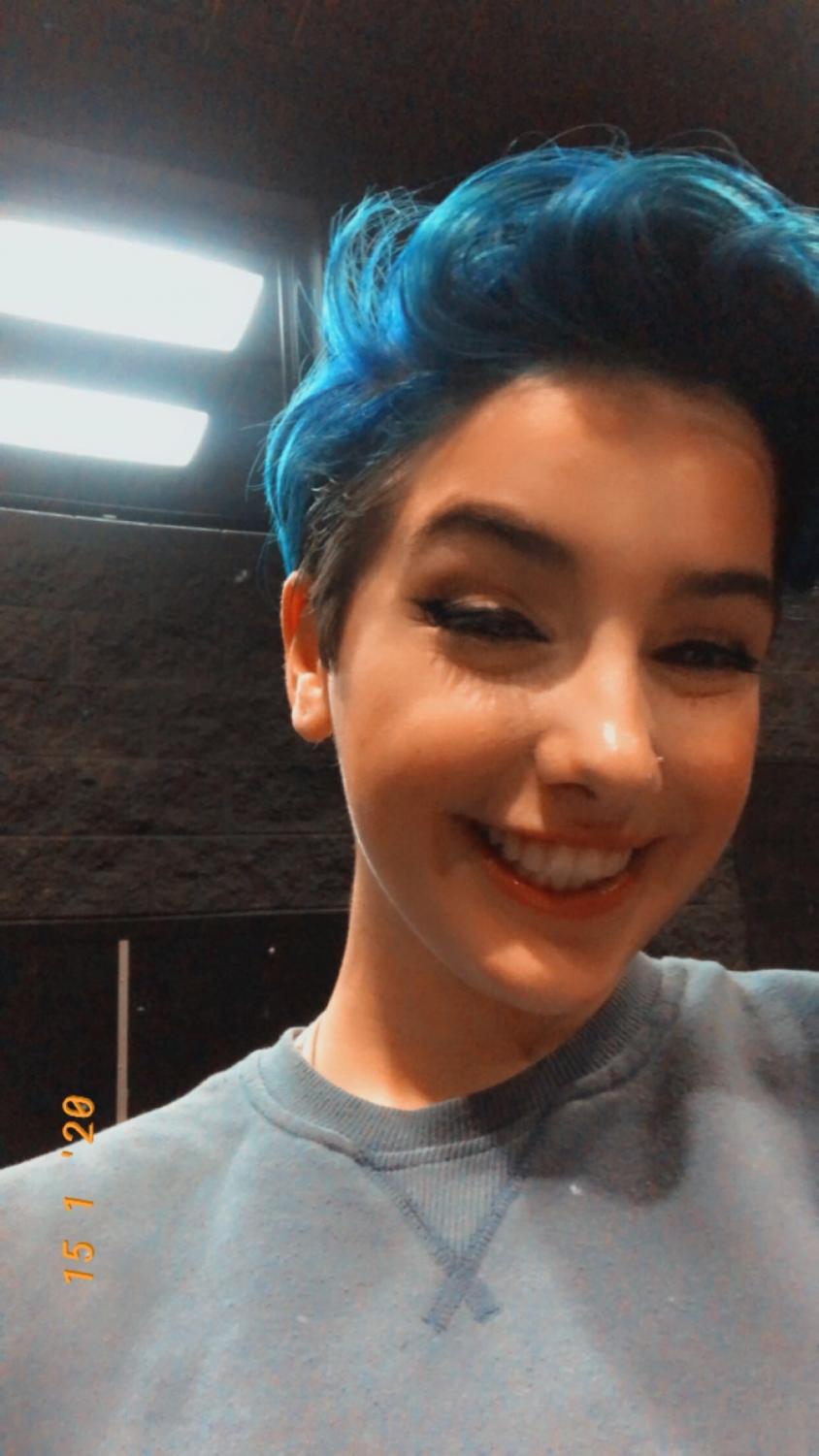 Jay sings and plays the ukulele! Last year, they performed in an acapella group with friends Josh, Zach, and Art. Jay had never heard of Super Show before, but couldn't have asked for a better experience! They will be performing the song "Rude" that they wrote with a friend, Julia. This song conveys the hard times Jay had to endure during a point in their life. Jay was surrounded by toxic people that trapped them to the point they couldn't escape, and Julia was able to bring about certain emotions through the song. Jay only met Julia this year, but they're so close it's as if they have known each other for a lifetime. Their friendship is very special. 
This performance will be the first time Jay has ever performed an original song. They have been playing the ukulele for over 3 years with a concert ukulele, named Jimmy, and a baritone ukulele named Diana. Jay has also been songwriting for almost 5 years (originally on piano). Now that Jay has finally gained the confidence to perform in front of a crowd, they want people to grasp the message of the song: it gets better.
Jay has grown so much in the past few years and learned so much about people. Just because someone makes you feel worthless, it doesn't mean that you have to listen to them. Jay wants everyone to be aware that it is your own choice about how you view yourself. Jay finally acknowledges to their inner self that they are valuable, they are loved, and they deserve to be happy. 
Christian Falls and Wendell Marshall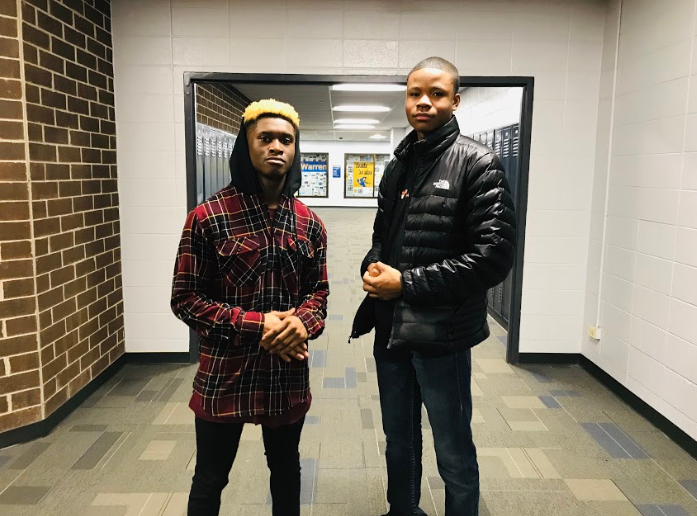 Christian and Wendell will be dancing to a medley of hip-hop songs. They came back from last year full of vitality and spirit, and they hope to get the same energy from the crowd. This is their third year dancing, and thanks to Ms. Washington, they took the initiative to audition for Super Show. They hope that from their performance, people will learn to believe in themselves. These guys are far from ordinary. Watch them get down and get lit in their performance!
Ethan and Micah Reyes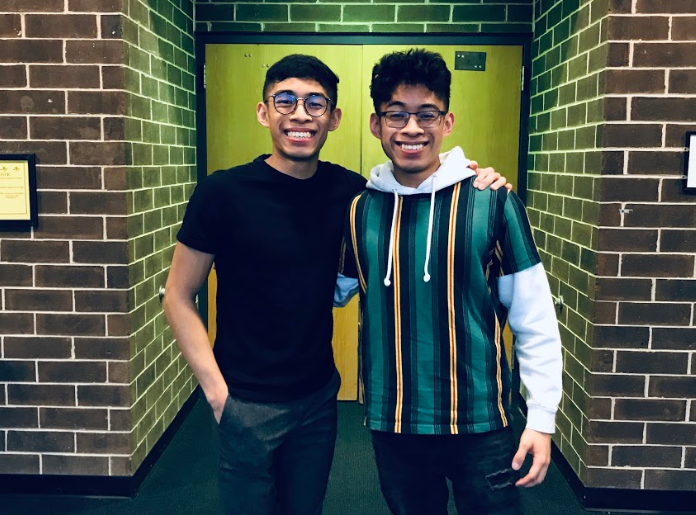 Ethan and Micah Reyes perform a mash-up of three songs. "Almost is Never Enough" by Ariana Grande, "Love" by Keyshia Cole, and "Lemonade" by Jeremy Passion. "Lemonade" fits the title of "Filipino Anthem," and connects with Ethan and Micah's roots. They are twins and by growing up in a family that was musically inclined, they sang together and uncovered their raw talents. Ethan Reyes is extremely grateful to be able to perform in Super Show for a second time and views it as a great opportunity to share the spotlight with his brother. 
Giggles 'n Bits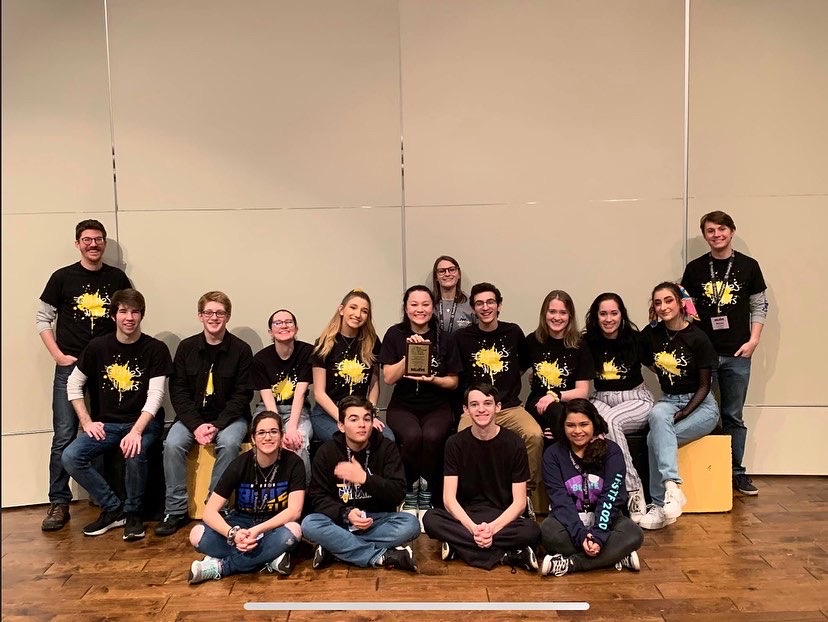 Giggles 'n Bits is a sketch, comedy, and improv group consisting of Riley Schroeder, Joey Diamond, Elizabeth Usher, Lulu Damon-Davis, Rachel McCulloch, Marissa Jimenez-Caplain, and Wilson Hines.  Supervised by Mr. Miller, it has carried through for over a decade. When auditions were held this year to be a part of this improvisational group, everyone had a one-minute original monologue they had to perform. Now they are all here to make you laugh your heart out.
Initially, their interest to audition for Super Show was driven by Mr. Miller. They split in half, and while one half performed a sketch, the other constructed an improv game. The complexity of Giggles 'n Bits lies in the hands of the students. They are in control of the sketches and exercises. The independence to create such a comical performance is what makes Giggles 'n Bits so phenomenal. Joey Diamond summarizes it perfectly: "All we want is to bring some comedy to the stressful world of WTHS." 
The past weekend they attended the Illinois High School Theatre Festival in ISU, and they were able to perform as Giggles 'n Bits. It was an opportunity to not only improve on their improvisational techniques and communication skills but be able to discover their own individuality through other people. 
Logan Lake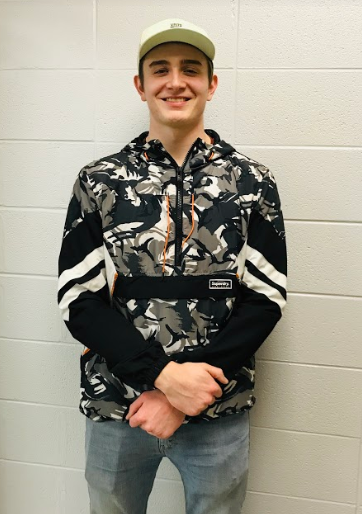 Logan has been playing the drums for nine years. He has been on drumline for the past four years, and he participated in Super Show during his freshman and sophomore year. He has now returned for his senior year. His performance consists of a drum solo with a variety of upbeat songs. He also helped organize the percussion ensemble that will be performed by drumline. It has given him the opportunity to project his passion for drumming, and he hopes everyone will enjoy the show!
Drumline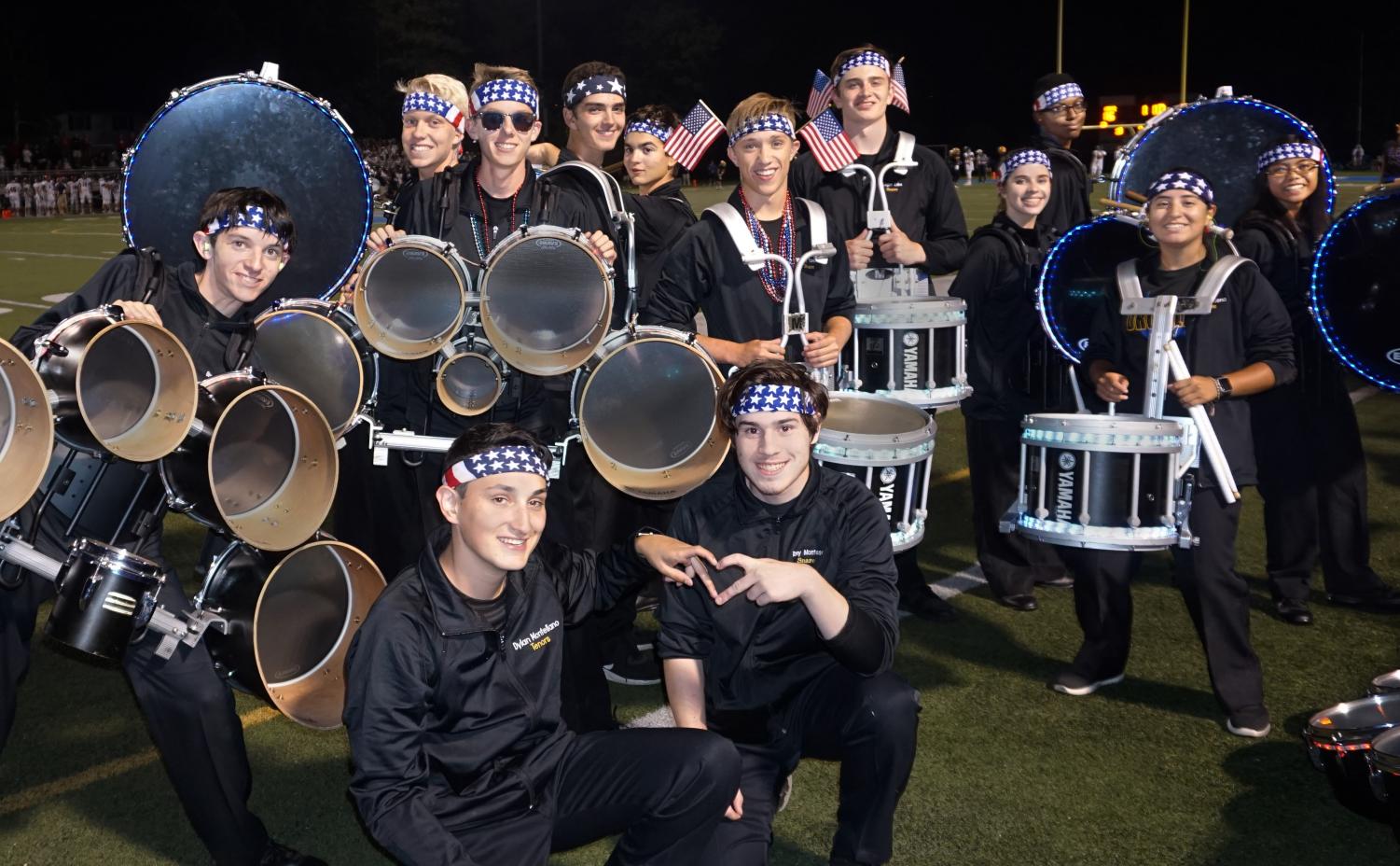 This percussion ensemble consists of Logan Lake, Jack Nordentoft, Dylan Montellano, Braden Whiteside, Tony Montesa, Wes Tunelius, Abby Gerena, Joe Tamulaitus, Jacob Adrian, Kayla Tagudar, Anders Johnson, and Xavier McCauley. 
Drumline not only plays the drums during their performance, but they also incorporate an ostinato and an exclusive component with buckets that leaves the audience in awe. It has been a tradition to play at Super Show every year, but most importantly, the love and support from the student body have driven them to give it a shot this year!
Jack Nordentoft has been on drumline for three years. Initially, when he played the trumpet, he wasn't familiar with the people in the band. After the formation of a brand new group, everyone immediately started to interconnect. Many of the members have carried through to their last year, so Super Show was a great chance to incorporate a unique touch to their performance.
Due to Kayla Tagudar's raw talent, she was able to join drumline as a freshman. She has felt a strong sense of acceptance from the group ever since she has become a part of it. 
Braden Whiteside originally played trombone. Although he wanted to be a part of drumline, he was initially denied. After he took lessons, he made the tenor line. During their marching show, they were able to carry through with an amazing solo, and overall, perfect their musical technique throughout the years. 
Xavier McCauley is originally from Waukegan, and he moved to the Gurnee last year. He is currently a sophomore, but his inspiration began as a freshman. He attended an assembly and desired to be a part of the drumline's spectacular display. In Waukegan, there isn't a strong drumline, but here he feels a part of the family. He is truly appreciative of the group. 
Anders Johnson initially heard about Drumline through his sisters. He joined percussion in the third grade, and as he continued on into middle school, there were only around 40 people in the band. Being a part of WTHS's huge musical program has allowed him to expand his passion, and the group is so welcoming. He couldn't have asked for a better experience. 
EMCEES
Maryam Rafiah Beverly (script editor)
Maryam is one of the leaders of International club. Last year she worked backstage, but this year she chose to be an MC. As a sophomore, she always wanted to be a part of Super Show, and she would look up to the seniors at the time who always got involved in the performances. Throughout high school, she was always a part of the same clubs and extracurricular activities as her sister, but she took the initiative to join International Club, and she has immersed herself into its activities ever since. 
Neha Joshi
The real reason Neha wanted to be an MC is that she wanted to wear her fancy Indian clothes! However, she also sees it as an opportunity to enhance her public speaking skills. 
Mashon Erica Bounds
Backstage Crew 
Brigit Schwabe (sweeping)
She applied for International Club last year because she loves to travel, and she saw it as an opportunity to experience different countries. She thought Super Show was interesting, and despite her stage fright, she saw backstage as an opportunity to help out. The show cannot function without the backstage crew!
Sarika Kumar (sweeping)
Sarika will be working backstage. She chose to be in International Club this year because one of her friends was doing a presentation about her culture and family. She described a lot of traditional Korean fairy tales, and Sarika was extremely interested. International Club promotes diversity and awareness of different cultures. Given that our school is so diverse, she feels that it correctly projects a variety of customs and ways of life around the world. 
Oli Schoblocher (curtains)
Kiara Robinson-Holland (mics, amps, piano)
Jolina Johnson (stools, amps, piano)
Juan Cardenas (mics, piano)
International Club Leaders
Maryam Rafiah Beverly 
Neha Joshi
Mashon Erica Bounds
Oli Schoblocher
Brigit Schwabe