ACTRESS IN A SUPPORTING ROLE
Jessie Buckley, "The Lost Daughter"

Ariana DeBose, "West Side Story"

Judi Dench, "Belfast"

Kirsten Dunst, "The Power of the Dog"

Aunjanue Ellis, "King Richard"
Kirsten Dunst is my prediction on who's going to win this award. She's an industry veteran, which gives her an edge compared to some of the newer actresses. Also having seen the movie itself, I can say with confidence it's a very good performance, inside a movie that appeals to the Academy. I could also see Ariana DeBose taking this award or even Judi Dench too, I don't think Aunjanue Ellis will get it, and I don't think Jessie Buckley will either, which is an absolute shame as she's a great actress.
ACTOR IN A SUPPORTING ROLE
Ciaran Hinds, "Belfast"

Troy Kotsur, "CODA"

Jesse Plemons, "The Power of the Dog"

J.K. Simmons, "Being the Ricardos"

Kodi Smit-McPhee, "The Power of the Dog"
This award is a bit tighter than the other supporting actor pool. I'm pretty confident J.K. Simmons won't win it, and Kodi Smit-McPhee likely won't either (though he gives a very impressive performance). Ciaran Hinds has a chance for sure, but I'm predicting it'll be either Jesse Plemons or Troy Kotsur. Jesse Plemons has been killing it as of recently through movies like "Judas And The Black Messiah" and "I'm Thinking Of Ending Things", this nomination feels like a recognition of what he's been doing rather than what he is in this movie. Don't get me wrong, it's a good performance for sure, but I don't know if it's going to be the one to win him the Oscar (even if he loses now, he will eventually win one). Troy Kotsur has a very good performance in "CODA", though not one that typically gets nominated for this type of award. The Oscars are looking to increase their diversity in wins after previous criticism, so I'm sure the old-heads running the show melt at the idea of a deaf actor winning an Oscar. It'll be either Troy Kotsur or Jesse Plemons.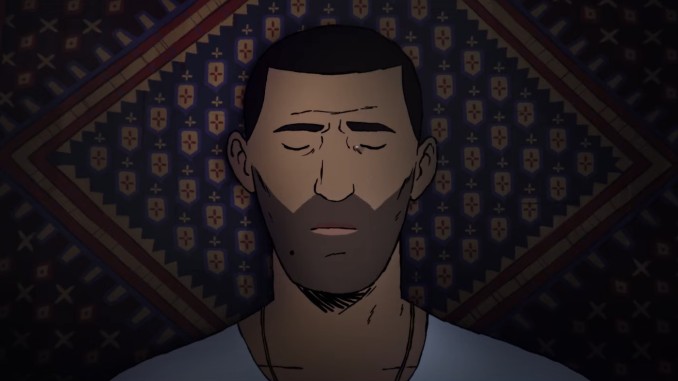 INTERNATIONAL FEATURE FILM
"Drive My Car"

"Flee"

"The Hand of God"

"Lunana: A Yak in the Classroom"

"The Worst Person in the World"
"Drive My Car". It got nominated for best picture. Typically, if you're the only foreign film nominated in Best Picture, you're winning International Film. Don't sleep on "Flee" or "The Worst Person in the World" though, there could always be an upset!
DOCUMENTARY FEATURE
"Ascension"

"Attica"

"Flee"

"Summer of Soul"

"Writing with Fire"
"Summer of Soul" and "Flee" are in a tight race for this award. "Summer of Soul" is by far one of the most popular documentaries of the year, and it got rave reviews too. I can personally vouch for its quality as well. "Flee", however, got nominated for two other awards, which gives it a bit of an edge to that award too. If I'm forced to pick one however, I'm leaning towards "Summer of Soul" winning due to the Academy's stigma against animated movies.
ORIGINAL SONG
"Be Alive" by DIXSON and Beyoncé from, "King Richard"

"Dos Orguitas" by Lin-Manuel Miranda from, "Encanto"

"Down To Joy" by Van Morrison from, "Belfast"

"No Time To Die" by Billie Eilish and Finneas from, "No Time to Die"

"Somehow You Do" by Dianne Warren from, "Four Good Days"
Considering most people hadn't heard "Somehow You Do" before these nominations were announced, the song isn't winning the award. I don't think "Down To Joy" will win either, I cannot imagine Van Morrison winning an award in 2022, especially over his very public opinions over the COVID-19 pandemic and repeated anti-mask and social-distancing rules. "No Time To Die" has a shot, Billie and Finneas are huge, and the last two Daniel Craig Bond movie songs have won Best Original Song. "Be Alive" has a shot since it's Beyoncé, and so does "Dos Orguitas" since "Encanto" is so massive right now. I feel it's chances might be hurt by not choosing a song like "We Don't Talk About Bruno" or "Surface Pressure". Still if I have to choose, "Dos Orguitas" is my prediction.
PRODUCTION DESIGN
"Dune"

"Nightmare Alley"

"The Power of the Dog"

"The Tragedy of Macbeth"

"West Side Story"
This is a tight category! Each of these movies have strong production design and set direction, and each one is so unique in style that I could see it going a few ways. Looking back into the past won't help either, as past winners vary wildly in genre and tone. I don't think "Dune" will take it home, despite my personal love for the production of that movie. I also think while "The Power of the Dog" has somewhat of a chance, it won't win this category. "The Tragedy of Macbeth" certainly has a voice in this fight, and I wouldn't be shocked at all to see it take the award home, but I think "West Side Story" and "Nightmare Alley" are the two big contenders. "West Side Story" has already won this award in the past (for the 1961 film adaptation), however "Nightmare Alley" is a remake of a classic noir movie. If I am forced to choose between these two, I will go with the safer choice of "West Side Story".
CINEMATOGRAPHY
"Dune"

"Nightmare Alley"

"The Power of the Dog"

"The Tragedy of Macbeth"

"West Side Story"
Another category that has a few possible winners, but I am going to lean towards the Academy giving the Oscar to "The Tragedy of Macbeth". The movie was shot in black and white, and quite a few of the shots have very centered focus framing, which makes this movie almost feel like a stage adaptation at times. The dark shadowy atmosphere of the whole movie makes it the obvious choice of The Academy.
COSTUME DESIGN
"Cruella"

"Cyrano"

"Dune"

"Nightmare Alley"

"West Side Story"
"Cruella". Usually one or two more mainstream movies win an award during the ceremony, and I have a feeling "Cruella" will win, due to it being a Disney movie, having a cult fanbase, and the fact that the costumes in the movie really are that good.
ACHIEVEMENT IN SOUND
"Belfast"

"Dune"

"No Time To Die"

"The Power of the Dog"

"West Side Story"
"West Side Story" is a musical. None of the other movies are musicals. The Academy will give "West Side Story" the sound category.
ORIGINAL SCORE
"Don't Look Up"

"Dune"

"Encanto"

"Parallel Mothers"

"The Power of the Dog"
I'm not familiar with "Parallel Mothers"' score, but the rest of these movies have standout music to accompany them. "Encanto" has a great score, but I doubt it'll win, as animated movies rarely have ever won in this category. "Don't Look Up" has a shockingly stand-out anxious score behind it, but I doubt it'll be the victor. "Dune" has a good score, and Hans Zimmer is a force to be reckoned with… it could easily go to "Dune", but overall, I'm leaning towards "The Power of the Dog" taking the statue home. This one is more of a gut feeling admittedly, but I think that there are many passages of "The Power of the Dog" where the score really is carrying the movie's feelings and scenes instead of dialogue or action. "The Power of the Dog" is most likely to win. While you're here, I would like to point out this was not the only movie that Jonny Greenwood scored this year, as "Spencer" also was scored by him, and I highly recommend checking it out if you can!
VISUAL EFFECTS
"Dune"

"Free Guy"

"No Time to Die"

"Shang-Chi and the Legend of the Ten Rings"

"Spider-Man: No Way Home"
"Dune" will probably take this award home. That movie is one of the best looking movies I've ever seen. It's actually quite impressive how well the CGI disappears into the movie, as a large variety of recent blockbusters have had effects that look rushed or stand out in obvious ways. "Dune" also has the advantage of being nominated for Best Picture. Still, "Spider-Man" is popular, so there's always a chance they could give it to that movie.
FILM EDITING
"Don't Look Up"

"Dune"

"King Richard"

"The Power of the Dog"

"tick, tick… BOOM!"
"Don't Look Up". A big part of the movie's acclaim came from the rapid, flashy, and anxious editing style used. I'm a bit critical of the way the movie was edited at times, but I think it'll get the Oscar regardless. "tick, tick… BOOM!" has a small chance if anyone else wins though.
MAKEUP AND HAIRSTYLING
"Coming 2 America"

"Cruella"

"Dune"

"The Eyes of Tammy Faye"

"House of Gucci"
Very close matchup in this category as well! "Dune" is unlikely, as the other movies are more flashy with their makeup and hairstyling. "Coming 2 America" certainly could take it home, but I have a feeling with the movie's middling critical reception and fanfare falling under the radar that it won't end up taking it home. "House Of Gucci" has a good chance, especially since it was quite a big snub in other categories that it was thought to be succeeding in, but I have my eyes on "Cruella" and "The Eyes Of Tammy Faye". "Tammy Faye" uses makeup for every scene that the two main stars, Jessica Chastain and Andrew Garfield, are in, which certainly will give it a better shot at winning, but my prediction will end up being "Cruella". Emma Stone's looks in the movie were absolutely crazy (in a good way), I have decent confidence that the Oscars will not overlook how bombastic that movie was in style, and how much of a cult following it developed, and this'll win it the Oscar.
ANIMATED FEATURE FILM
"Encanto"

"Flee"

"Luca"

"The Mitchells vs. The Machine"

"Raya and the Last Dragon"
"Raya" and "Luca" will not win. "The Mitchells Vs. The Machines" is the underdog in the competition, and I could see it maybe, possibly winning?… but probably not. "Flee" has a good chance as it got nominated for two other awards, but "Encanto" is a Disney animated musical with a massive fanbase and several families rooting for it. It's also the trend that Best Animated Movie usually ends up going to a big mainstream movie (no matter quality) and since "Encanto" is a movie that attracts a wide range of people, it'll win the award.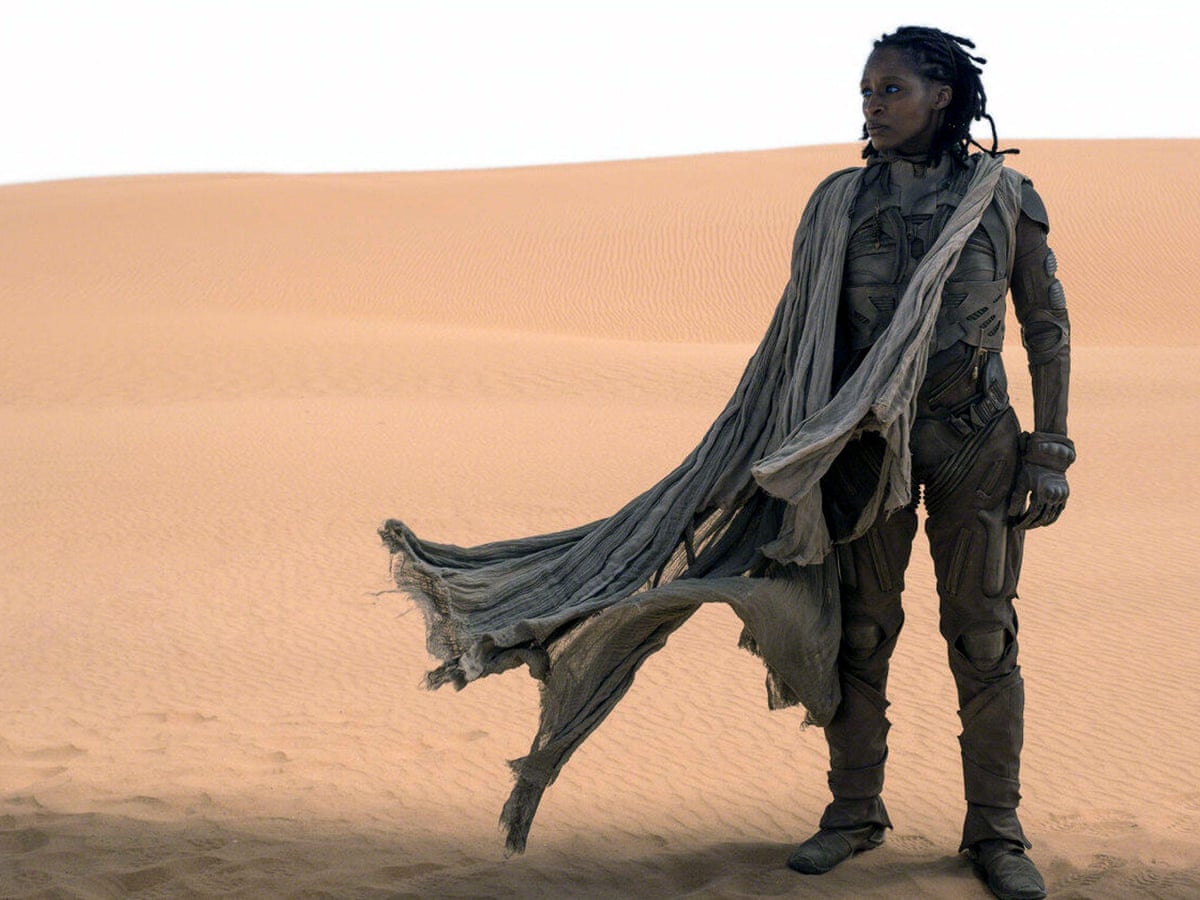 ADAPTED SCREENPLAY
"CODA"

"Drive My Car"

"Dune"

"The Lost Daughter"

"The Power of the Dog"
Another tight one! I doubt that "Dune" or "The Lost Daughter" will take this home. "Drive My Car"'s screenplay is universally acclaimed for it's script. It's a foreign film which means the Academy could ignore it as they usually do, or they could single it out as a part of their push for diversity. I've noticed a trend in both screenplay categories that one usually goes to the eventual Best Picture winner, and one often goes to a highly popular film that won't end up winning much else. "Get Out", "Blackkklansman", "Jojo Rabbit"… This leads me to the theory that "CODA" has a higher chance of taking this award home than some might believe at first. It's a crowd pleaser, features a focus on a culture that's typically ignored, and is a movie that a large population of the more casual movie-goer could attach to easily. Or they could just give it to "The Power of the Dog", which is largely critically acclaimed. Who can say!
ORIGINAL SCREENPLAY
"Belfast"

"Don't Look Up"

"King Richard"

"Licorice Pizza"

"The Worst Person in the World"
"King Richard" is not getting this award. Neither is "Licorice Pizza", which is a shame because I absolutely adore that movie! "Don't Look Up" definitely has a shot. Adam McKay didn't win for "Vice", but he did win for "The Big Short", however this movie has received more mixed reviews compared to those two films, and I think that'll affect the outcome here. I think my theory about at least one more underrated movie taking home an award in the screenplay categories could apply to "The Worst Person in the World". It's being praised left and right for it's writing, and it does give a foreign language film a spotlight they don't always achieve, but I also think the most likely movie to win is "Belfast". The movie takes place during political turmoil and is described as having a very airy and charming direction to it's story. A movie like that winning won't probably offend anyone outside of cinephile circles.
ACTOR IN A LEADING ROLE
Javier Bardem, "Being the Ricardos"

Benedict Cumberbatch, "The Power of the Dog"

Andrew Garfield, "tick, tick… BOOM!"

Will Smith, "King Richard"

Denzel Washington, "The Tragedy of Macbeth"
I believe that Will Smith is the most likely role to take home this award. It's safe for me to say that Javier Bardem and Denzel Washington will not be taking this one, their movies don't have the same hype surrounding them compared to the other competitors. Andrew Garfield is definitely the stan Twitter favorite, and I would absolutely love to see him win… but my feelings don't matter in this article, and I don't think the Oscars will spring for him. Benedict Cumberbatch has a chance here, he gives off a very emotional performance in this movie with a lot of subtleties, and is the critical favorite… but I still have to expect Will Smith winning. "King Richard", by all accounts, is a movie that rests on his shoulders to make it work. And there's been love from the critical and general audience sides on this role. Will Smith as a person is a very charismatic man, the movie being a biopic, and his 2001 loss for "Ali" leads me to believe he will be winning the Oscar.
ACTRESS IN A LEADING ROLE
Jessica Chastain, "The Eyes of Tammy Faye"

Olivia Colman, "The Lost Daughter"

Penelope Cruz, "Parallel Mothers"

Nicole Kidman, "Being the Ricardos"

Kristen Stewart, "Spencer"
I do not think Penelope Cruz will win due to the inaccessibility of watching a movie like "Parallel Mothers" to the general audience, plus it being foreign language means the older and less open minded voters won't give it a chance. Olivia Colman isn't likely to win either. Kristen Stewart is in a similar situation as Andrew Garfield, where I am personally rooting for her incredible performance, as a lot of stan Twitter is, but I also wouldn't be surprised if she doesn't win. Jessica Chastain has a great performance in the criminally underrated, "The Eyes Of Tammy Faye", however the movie hasn't gotten a ton of hype rolling behind it which means my choice for who will win Best Actress will be Nicole Kidman. She's an established name and she starred in a biopic, which the Academy has an obsession with.
DIRECTOR
Kenneth Branagh, "Belfast"

Ryusuke Hamaguchi, "Drive My Car"

Paul Thomas Anderson, "Licorice Pizza"

Jane Campion, "The Power of the Dog"

Steven Spielberg, "West Side Story"
This is a very tight race and I don't know if I will pick one winner honestly. I can say that Ryusuke Hamaguchi and Paul Thomas Anderson will not win for their efforts. However, everyone else? They all have a reason to win. Kenneth Branagh has been around forever, "Belfast" being a movie that is very unique to him in vision. It's also a very accessible movie to get into, which earns him some points. Jane Campion is a very prolific and well loved director, who hasn't released a movie recently, which might put pressure on the Academy to hand the award to her, in-case she takes another 12 years to release her next feature film. "The Power of the Dog" is also critically acclaimed, and with the increasing demand for female directors… there's definitely an argument to be made that she could snatch the prize. Steven Spielberg needs no introduction as a director, and the movie he just made is a remake of a movie that already won Best Picture. Giving him another award certainly wouldn't hurt anyone.
BEST PICTURE
"Belfast"

"CODA"

"Don't Look Up"

"Drive My Car"

"Dune"

"King Richard"

"Licorice Pizza"

"Nightmare Alley"

"The Power of the Dog"

"West Side Story"
I'm not even going to try and give you one movie choice for the winner here. I haven't seen them all! I will however divide the movies into categories on likelihood of winning and explain my reasoning. If I saw the movie I might chime in on it's quality too!
Not Likely:
"CODA": It doesn't have the push factor behind it in other awards that it's competitors do. I have seen this movie however, and I implore you to watch it. It's a movie that is formulaic, yet hits every note it should to create a very sweet and fun movie that so many can appreciate.
"Don't Look Up": While packed with celebrities, it's lack of show in major acting and directing categories hurts it's chances. I've seen the movie and can confirm: it's a mixed bag. There's some really impressive areas and some incredibly forced and cringy parts too. Give it a shot though, people seem to be reacting all over the place to this one.
"King Richard": Being a pretty standard biopic and crowd pleaser, I can't see it taking home the top prize. Especially since there's a lack of push on both the general audience and critics' sides.
"Licorice Pizza": The movie is nominated in only 2 other categories. That being said, I've seen this movie and I think it's near perfect. A beautiful, funny, and sweet coming of age story that features some massively snubbed performances from Alana Haim, Cooper Hoffman, and Bradley Cooper.
"Nightmare Alley": It was only nominated for 3 other production based categories, which harms it's chances massively. Plus, the movie was released the same weekend as "Spider-Man", sabotaging it's chances at being seen by most people.
More Likely:
"Drive My Car": Movies like "Roma" and "Parasite" have opened the door for foreign film success at the Oscars, and with this movie being nominated for 4 major awards, combined with it's pretty big hype from people who have seen the movie could lead this to be another win for non-English cinema. However, there's a lot of things going against it too. It has to beat racist attitudes from American viewers and voters in the Academy, the movie is currently not the easiest to get ahold of, and it's reported to be a quite long and slow movie. Still, it has a chance!
"Dune": It's hard for a sci-fi blockbuster to be nominated for an award like this, and ultimately I don't think it will win Best Picture. However, there are some signs of it having a chance. It got a ton of nominations, and while usually movies that win only in production-based areas don't win Best Picture, the sheer amount of awards it's up for, could tilt the movie closer to winning. It's also a popular choice among the casual movie viewing crowd, and we could end up with another "Lord Of The Rings" situation where a massive blockbuster epic is both a hit with the Academy and general movie populace. I have seen "Dune", and it's my favorite of the movies nominated for Best Picture (that I've seen so far!). It constantly moves and it feels like I'm in this grand story spanning several worlds. A movie to truly get lost in. That being said, it being a popular blockbuster, there's gonna be a lot working against it.
Most Likely:
"Belfast": Kenneth Branagh has been around for a while, and he decided to make a period piece, coming of age story inspired by his childhood during a famous political time, with strong themes of family that's also shot in black and white. 
"The Power of the Dog": The movie that got nominated for 12 awards: A western that features strong direction and strong performances with themes of love, grief, masculinity, and homosexuality. The sheer star-studded power combined with it's strong reviews could definitely carry this movie to winning the ultimate award. And it's on Netflix, so way more people can see it! I've seen the movie and I respected it a decent bit, though it's not my favorite movie of the bunch. Occasionally the plot felt too quiet and stagnant, the gorgeous cinematography and performances carrying this movie for me.
"West Side Story": The same movie winning Best Picture twice? You never know! There is massive talent behind this movie, and it's getting some of the strongest positive reactions of the entire list of nominations. Combined with it being a remake of a beloved older movie, there is a very good chance that "West Side Story" will win the top prize at this year's Oscars.
Still, the fact that "Boss Baby 2: Family Business" didn't receive any nominations means that this whole award show is absolute trash. Snub of the century!