The College Board's Failure to Impress (Once Again…)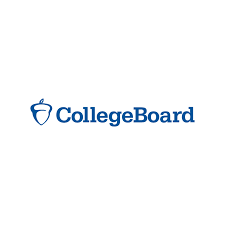 It's that time of the year again: sleepless nights, practice book purchasing, and realizations that you can't recall anything learned since the start of this school year. While some would argue that such is just the life of an AP enroller, the 2021 testing procedure is enough to strike fear in even the most diligent Physics 1 student. 
Our beloved Advanced Placement courses — I would say that you love them until you don't, but truthfully, no one does. If you've somehow found yourself disagreeing with that statement, I am certain that you won't appreciate the College Board given their latest business decisions. 
College Board, the organization which offers and manages AP testing, the SAT, and the various PSATS, has been forced to alter the format of its Advanced Placement exams to accommodate high schoolers in the current pandemic. Many students believed that as a result of the backlash the company received due to its handling of the 2020 tests, major improvements would be implemented for those to come. 
Unfortunately, it would be difficult to argue that this has occurred to any notable extent. 
Aware that high schools across the country are varied in their vacancy status, the College Board is offering three testing windows across May and June. This allows for both in-person and digital exams, with the latter taking place at schools and in homes. Since a portion of students will be taking their AP tests online, the organization needed to develop a method of preventing cheating during the testing weeks. 
And so they did. 
In order to limit academic dishonesty, all tests for any specific exam will take place at a universal time, regardless of one's location in the world. International students beware, for you could be taking the Calculus BC test at 5pm — or 3 in the morning. There were also concerns about privacy, with the College Board originally releasing a statement requiring that students to use a computer with a camera whilst taking their exam. While this announcement has been officially revoked, heads are now turning towards the seemingly innocuous lockdown browser that will need to be downloaded onto your testing device. It's difficult to distinguish truth from rumors, however, especially amidst claims that the program is technically malware.
At this point, you may be thinking that it couldn't get any worse. Much to my dismay, I am obligated to inform you that it will. 
Digital exam takers, both those in school and at home, will not have the ability to move between multiple choice questions, which the company has actively promoted in all years past. The first question too difficult? Too bad. Want to answer those with image-based stimuli first? Should have taken the pencil/paper exam.
Unsurprisingly, the College Board has managed to prevent online test takers from gaining an unfair advantage by giving in-person test takers an…unfair advantage?
Don't fret too soon AP students, for if you are in AP U.S. History, World, or Government, you may just be part of a small group able to benefit from the College Board's attempt to keep you from scoring a 5. If the Long Essay Question (LEQ) is the bane of your existence, bid adieu and quickly become acquainted with an additional two Short Essay Questions (SEQ)! Whether this will be entirely beneficial to a majority of test takers, however, has yet to be determined.