The Mourning of MSU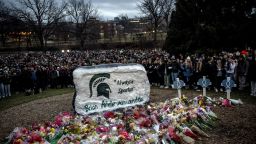 On Tuesday, February 14, 2023, a mass shooting at the Michigan State University in East Lansing, Michigan. This incident resulted in the death of four with five reported wounded.
The Michigan State authorities reported on Tuesday, February 14 that Alexandria Verner, 20, a junior from Clawson, Michigan, and Brian Fraser, 20, a sophomore from Grosse Pointe, Michigan., were killed in the shooting. At a news conference later that day, the school district in Grosse Pointe identified Arielle Diamond Anderson, 19, of Harper Woods, Michigan., as the third to fall, victim. Authorities reported that the shooting had taken place in Berkey Hall on Michigan State University's campus. Those who lost their lives had bright futures ahead of them. Unfortunately, their dreams couldn't become reality.
The relatives of the victims shared their grief and sorrow, one parent shared, "No parent should have to bury their children. It truly hurts y'all."
We hear from this statement how deeply the family is grieving. A family friend of Alexandria Verner shared that, "To lose her on this planet, let alone our small community, it's tough," he said. "And it's going to take a while to recover, but to have known her for the duration of time that we all have, once again, is a gift to all of us,"
They all comprehended how it's not easy to lose someone you have known for so long, in such a short time.
The communities surrounding MSU have shared their sympathies.
White House officials have been briefed on the topic of MSU shooting and president Biden was made aware. President Biden spoke to Governor Gretchen Whitmer. Whitmer referenced her conversation with Mr. Biden mentioned at Tuesday morning's news conference. "We mourn the loss of beautiful souls today and pray for those to continue to fight for their lives," the governor said. "Looking back at a year marked by shootings at grocery stores, parades, and so many other ordinary everyday situations, we cannot keep living like this. Our children are scared to go to school. People feel unsafe," said Whitmer, adding, "We must act and we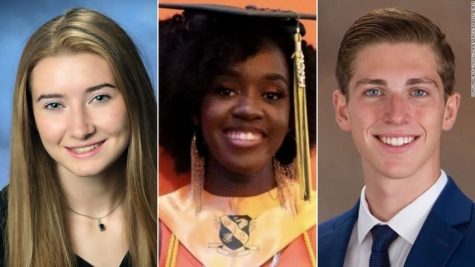 will … we will do that with the full support of the state of Michigan and the federal government."
Due to this unfortunate event, authorities state and federal, are taking action to regulate gun control. 43-year-old Anthony McRae was identified as the shooter responsible for the Michigan State University shooting. McRae had no relations with Michigan state university.
On one hand, authorities believed this assault on MSU was premeditated, on the other hand, they believed it was impulsive. McRae had several prior Misdemeanor charges as well as illegal possession of concealed weapons. He served 12 months in jail and was released on probation.
Following the MSU shooting, when the authorities arrived on the scene, Anthony McRae was long gone. Due to the reports of eyewitnesses and public security cameras, authorities were able to locate McRae. It was reported that 4 miles away from MSU campus, McRae was con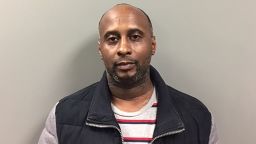 fronted by the authorities where he then proceeded to take his own life.
The authorities announced the weapon used by McRae was indeed belonging to him. Two 9-millimeter handguns were purchased by him legally, in 2021.
Following the investigation of McRae's body after his death Authorities uncovered a note which is an alleged accessory to his motives.
The note stated by authorities ¨ listed a handful of targets. not just MSU but businesses that McRae seems to have had contact with, including the Meijer Distribution Center in Delta Township where he had worked, and other places where employees had asked him to leave.¨ Following this ¨note also contained threats against two schools in New Jersey, where he once lived, and against a church and a claim that he would have help.¨
The continued and indicated a list of those willing to assist him in accomplishing his goal. Though authorities failed to communicate what his goal was, this was announced for public consumption and left for speculation.
McRae true motives were never uncovered.
February 14 the day following the shooting, Governor Whitmer required all flags to be flown at half-staff, in honoring those who passed. President Biden Expressed his sincere condolences, and an immediate call for gun control. Following President Biden, members of the Michigan congressional district expressed their concerns about gun violence. Governor Whitmer boldly addresses that gun violence is ¨uniquely American problem¨ understating that this is a problem on the inside that must be remedied.
Though the community is trying to keep it together they can not hold back how they truly feel.
Ingham County Health Officer Linda Vail spoke about how "gun violence…is complex and deeply rooted in our culture which is why we must take a public health approach."
Dana Nessel spoke about that, ¨a lot of unanswered questions. And we're going to be digging deep into this to find out¨.
Elissa Slotkin (D-MI) her outage ¨I cannot believe that I am here again doing this 15 months later… I would say that you either care about protecting kids or you don't.¨
Member of Michigan House of Representative Ranjeev Puri released a statement expressing his outrage, ¨Fuck your thoughts and prayers¨, stating that forgiveness cannot bring the dead back.
Students demand action
Though the nature of the phrase "school shooting" is normalized in common conversation; the magnitude of its actions holds to its name. The threat of gun violence is a problem that plagues every nation but, ironically as it is, school shootings are only common in the United States.
Students demand action, a group that had banded together in hopes to educate the youth and protest gun violence. Warren Township High School has partnered with this establishment and created a funded club intending to educate students on the matter and make them aware of the standard they must uphold.
Gun violence is a serious topic that parents and students have shared concerns about. Some parents are reluctant to send their children to school while some kids avoid school because of the fear of gun violence.
The purpose of this organization is to ultimately hinder the rate of gun violence. This organization is demanding weapon industries take responsibility and control to further prevent gun violence.
Weapons and guns are the main cause of the death of American teens, and yet the weapon industries are reluctant to uphold control.
This organization requires the support of colleges and universities to limit the funding going towards the weapon industry not only to promote gun control but to save lives.
-CNN, Michigan State police department, SDA