The New Snapchat Update: A Hit or a Miss?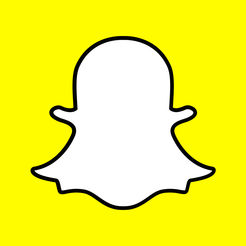 As Snapchat makes arguably their most drastic software update since the start of the social media platform, many users are up in arms.  The revered "stories" feature has become increasingly difficult to use; everyday people's stories are now intermingled amidst real chats and streaks, while the stories of celebrities and other well known snapchatters are displayed on the right hand side along with official stories from sources like MTV, People, Seventeen, and the snapchat wide stories.
A marketing tool to draw attention to the "Discover" portion, displaying articles and video clips from news and other social media outlets alike, Snapchat's ploy has ultimately backfired as users have gone to Twitter, Instagram, and Facebook to rant. Many users have complained that their stories are getting a significantly less number of views, ultimately limiting the size of their audience.  Others focus on the strain caused by attempting to find a particular friend's story, not to mention the disappearance of many stories after viewing them once.  The numbers speak to the mounting opposition, as Kaya Yurieff from CNN reports that the Snapchat stock lost 1.3 billion dollars from their market value in the aftermath of a negative tweet from Snapchat mogul Kylie Jenner.  With famous and normal users alike utterly vexed by the new design, Snapchat likely has a tough road ahead in repairing their app and the relationship with their consumers.