The Real Cost of the Olympics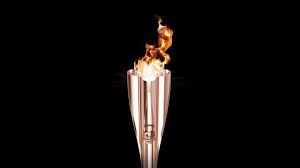 Every two years, the world gathers together for the Olympics, arguably the most prestigious sports competition, with everything from gymnastics to swimming, and snowboarding to bobsledding. For most of these sports, competing in the Olympics makes you considered to be one of the most talented athletes in the world for your respective sport. Being a competition of such a high caliber, it's no wonder that countries fight over who gets to host. As the Beijing 2022 Olympic Games have recently finished, plans are already set for who will host the games all the way up until 2032, which is 10 years away! To get this honor, countries bid millions of dollars just to get a chance to host. Once chosen, the tedious process of building venues, hotels, and anything else needed to get the "wow" factor begins. China estimated an expenditure of around 3 billion USD for the Beijing Games, although it is currently climbing upward of 9 billion; however, it does not include some of their "investments" like a high-speed railway that's anticipated to propel tourism way beyond the Winter Games.
So, why host? Most countries put in their bids to do the same as China: create jobs, build infrastructure, increase tourism, and boost the overall economy. The revenue generated is typically high, but nowhere near the amount in expenditures. The 2012 London Games, for example, brought in around 5.2 billion, but spent 18 billion. The jobs and infrastructure created are often a temporary thing, and don't do all that much to benefit the country in the long run.
Many of the stadiums and hotels that are built with the intention of being used long after the games do not meet that expectation. They often become abandoned, destroyed, and sit stagnant. These extravagant venues are incredibly expensive to maintain, sometimes in the millions, and depending on the economic situation of the host country, can be shut down just months after the games. With such a high maintenance cost, it's much easier to shut them down completely. This was a big problem for Greece when they hosted the Olympics in 2004 in Athens. Not only were their facilities abandoned, but it proved to be a huge detriment to Greece's economy, and led them into debt. 
This ongoing problem that has been increasingly talked about is causing countries to think about more sustainable solutions, both for their economy and for the environment. Japan, who hosted the 2020 Tokyo Games, provided their athletes with beds made out of cardboard. Yes. Cardboard. Despite some other rumors, the beds were constructed with the aim of sustainability and recycling them after the Games. Additionally, they successfully established the Tokyo Games as carbon-negative, meaning that the amount of greenhouse gasses emitted throughout was outweighed by Japan's efforts to reduce carbon dioxide. Instead of increasing them (which is the norm for an event of such a high caliber), Japan decreased them through local projects. This set a standard for future games to be carbon-negative, or at least carbon-neutral (CO2 emitted being equal to CO2 reduced). Infrastructure, transportation, and even the Olympic torch were hydrogen-powered. Hydrogen, being a renewable form of energy, ismuch better for the environment, and more sustainable. Beijing, having hosted before in the 2008 Olympics, reused 14 venues for this year's games, making up over half of the total venues used. Not only is this a cheaper option, it also reduces construction costs and limits carbon emissions. A few facilities, like the National Aquatics Centre, are multi-functional; this venue can switch back and forth between being used for water or ice purposes.
As new standards are being set by not just countries but the Olympic Committee itself, it is clear that the Games are taking steps in the right direction. Environmental problems are slowly being solved, however the finances still do not check out. It is a major question as to whether or not countries will find ways to profit. China's plan to boost tourism will prove to show if this is possible . Regardless of the costs seeming to outweigh the benefits, it definitely does not slow down the fight to host. Countries continue place their bids and athletes continue to train for the biggest competition of their lives.