Virtual Sundance Film Festival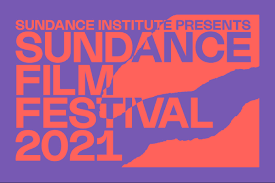 I remember sitting in my classes last year, eagerly anticipating news of the next big movie from the Sundance Film Festival. I was starting to become more invested in the world of movies, and to me the festival represented everything new and exciting in it. After all, their mission statement is, "Through its programs, the Institute seeks to discover, support, and inspire independent film, media, and theatre artists from the United States and around the world, and to introduce audiences to their new work."  However, I never thought I'd be able to attend, since it's always held at the end of January in Utah.
When Sundance was announced to be online this year, I knew I had to go because I might not get this opportunity again. I paid $75 for a day ticket for Saturday, January 30th, which included five premieres and a selection of repeat screenings and shorts. However, there were a range of ticket options, ranging from single movie screenings to weeklong passes. 
Overall, it was an amazing experience. My first premiere was at 11am, and each premiere was separated by three hours until the final one at 11pm. I also watched a repeat screening the next morning. After each movie, there was a live Q&A with those involved with making the film for audience members to ask their own questions. One one hand, my day was largely consumed by watching these films one after another. On the other hand, I couldn't think of a better way to spend my Saturday. Aside from a brief power outage around 12:45am (thank you Illinois snowstorms!) my experience went off without a hitch.
The six films I watched were Sabaya, Mass, Cusp, Eight for Silver, Coming Home in the Dark, and One for the Road. There weren't many similarities between them: some were fictional, some were documentaries; some were in English, some weren't; genres ranged from thriller to horror to drama to coming-of-age. The one thing in common between them was the quality of the storytelling and their commitment to showcasing many different points of view.
I think the institute should be commended for going above and beyond in these circumstances. Beyond my own personal enjoyment of the festival, being featured at Sundance can be life-changing for filmmakers and actors alike. After all, household names like Jennifer Lawrence, Hugh Grant, and Quentin Tarantino all got their start at the festival. Additionally, moving the festival to a virtual setting means that people who normally wouldn't be able to make it to Utah at the end of January have an opportunity to take part at least once. 
If you're interested, some limited tickets might still be available. Check them out if you can!
Sources:
https://www.sundance.org/about/us#:~:text=Our%20Mission,-Sundance%20Institute%20is&text=Through%20its%20programs%2C%20the%20Institute,audiences%20to%20their%20new%20work.
https://www.nydailynews.com/entertainment/breakout-movies-stars-sundance-history-gallery-1.1247155