Warren Girls Cross Country – Race to the Finish Line!
Pumpkin spice lattes, tied neon laces, cozy pump covers, and running amongst golden
colored leaves announces the start of the cross country fall season. Specifically, seniors prepare
for their year full of first senior moments and last high school moments. A season full of
bittersweet memories and heartwarming goodbyes are in store, and the team will only get closer
with the upcoming events.
Warren Township's Girls Cross Country team is a close-knit group of
girls working to achieve their individual goals together, and the senior girls especially are
looking to make this year their best.
Louie Klein, coach of 12 years, wraps up this season's goals very simply, "Run for fun
and personal bests." He has been working with these girls for quite some time, and their
eagerness to work together and support each other invites a bittersweet ending to the season. He
mentioned their initiative to plan events
and social gatherings outside of the
usual meets, and corroborates their
willingness to offer advice and lead the
younger runners. Cross country camp
over the summer and the recent
practices have been  exceptional training
for the girls as they get back into the
swing of things. Senior Mia Pasha is returning after a year of great success as one of Illinois'
fastest distance runners, and she, among other members of the varsity team, are preparing for
their best season yet. "My goals this season are to have all of my races remain under 28 minutes,
beat my PR (personal record), and have fun," says Senior Michela Schenk. Her goals reflect that
of many other members of the team, and all of them are eager to support each other.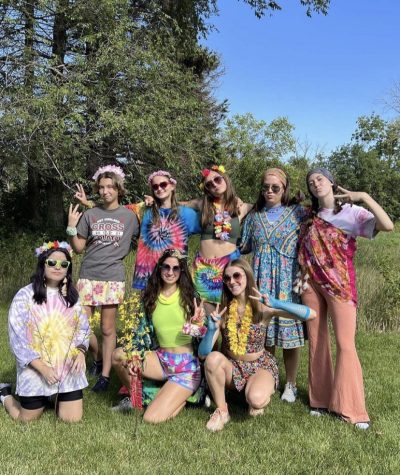 It is an awfully stressful time for seniors, balancing college applications, studying, sports, and a social life with the added pressure to enjoy the final year of high school. Adding an
extracurricular activity that requires many meets, practices, and planning is quite the beast to
take on, however, the girls on the cross country team try their best to make the season super fun.
Senior Delaney Juenger mentions that "building team culture is a very important part of Warren
cross country. I'm most looking forward to all of
the team bonding activities we have planned this
season!" Michela Schenk talked about her goal to
win first place in Freaky Friday, a tradition of
dressing up in a theme in small groups every
Friday. Pasta parties, movie nights, and Freaky
Friday keep up the energy and vibes of the cross
country team, and eliminate a lot of the tension and
toxicity that many other sports see in the heat of
their seasons.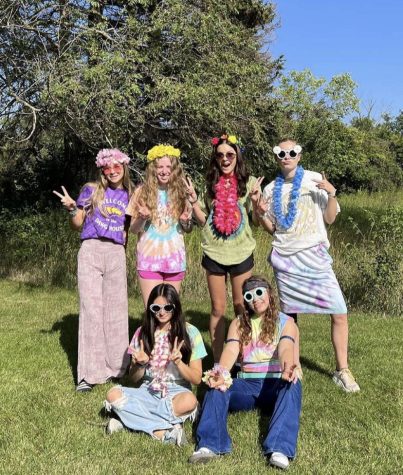 Senior Delaney Juenger comments
on the lack of toxic competitiveness in a sport like cross country, and more the focus on
individual growth as a team, "The closer we are with one another, the better we're able to push
each other and race as a real team."
There is also an added novelty in having friends to run with. By the time runners reach
their 4th year of running, many of them form very close friendships. "The senior girls on the
team are a great group of athletes that will be really missed after the year ends." says Coach
Klein. "I hope that all of them look back on their years of running high school cross country with
fondness. This year's end of season banquet will be bittersweet." Michela Schenk and Delaney
even got one of their other friends to join cross country with them, and the welcoming inclusivity of the cross country team is second to none. The coaches mention their positive feelings going into the fall season, and their excitement for what the year will bring the girls. Throughout their time together, the coaches and the runners have also become good friends. Michela humorously recalls Coach Klein making jokes with her, especially ones that revolve around Taylor Swift or Conan Gray. Not only will the girls be sad to say goodbye to each other, but also to the coaches. However, one of the best Winnie the Pooh quotes goes as follows, "how lucky I am to have something that makes saying goodbye so hard," and the girls should look back on high school cross country with wonderful memories and a lot of pride. Cultivating such a firm bond and so many wonderful memories creates an optimal high school experience for all of the cross country girls, and is something they will always look back on fondly. As Michela Schenk said, "All of those first moments as seniors and last moments of high school are just really, really special to spend with the friends on the team." The Blue Devils of Warren Township High School cheer on