Warren Girls Golf Team Breaks Records Again and Again
Warren was happy to hear that their own girls golf team had broken not one, not two, not three, not even four, but five records throughout these past few weeks. The girls had Chloe Morrissey, a junior, who helped break team and solo records.
Chloe Morrissey had made history by breaking the girls team record when she shot a 35. In an interview on how it felt during the round, she says, "It honestly just felt really great knowing that I beat like my personal best…I don't know it just felt really great overall knowing that I could like just perform really well, especially at the first match…"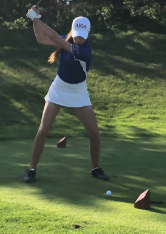 Chloe did not settle for just breaking the record once. She went and broke the record again by shooting a 34. She told us about how she mentally prepares herself, sharing that "shooting high 30's like 38's, 39's, that's great, but I had to tell myself, no I have to break that. So I just pretty much keep doing what I'm doing, only better and more focused, sinking more putts and putting the ball in better spots for me to be able to perform better. I tell myself just don't settle for anything less than what I know I can do."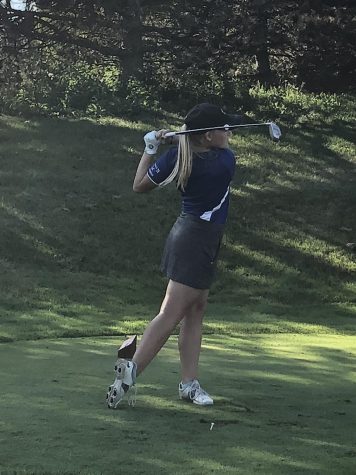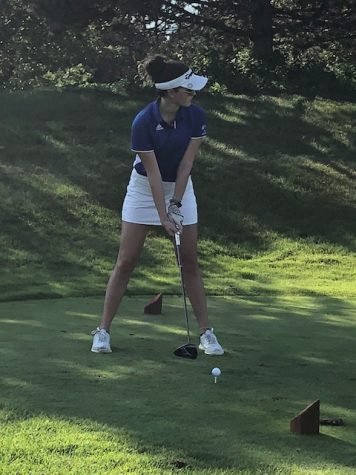 The girls team then went on to break a team record with a total of 162. Chloe helped set the record along with Erika Baker, Sydney Bornhorst, and team co-captain Danielle Guzman. Sydney talks about breaking the team record in an interview alongside Erika, "I mean, we broke it last year, but breaking it again makes us more accomplished like we know what we are doing." Erika expresses her emotions after the round: "It felt amazing, like I remember when I came into the clubhouse, I was jumping up and down."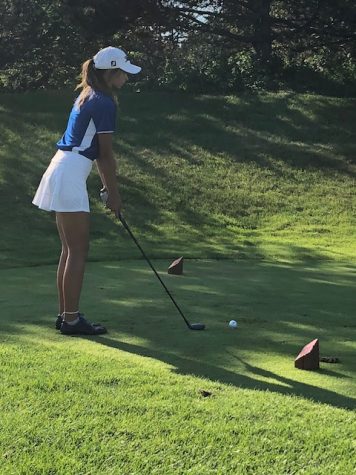 Erika Baker not only got a score to break the team record that day, but she also set the freshman score record with a 39. She says, "I feel really accomplished with myself, very proud of myself. I worked really hard my whole life in golf. I just want to keep going, keep going further."
The girls didn't stop there. They decided to go all out and broke the school team record by shooting 342 total: Chloe Morrissey with an 83, Danielle Guzman with an 86, Erika Baker with an 86, and Amanda Mietus with an 87 getting the scores to win. The team won the invitational tournament and each girl won an individual medal.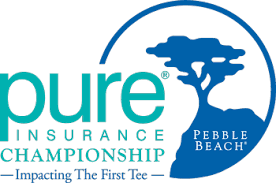 Now even with all of these records being broken, the girls team still surprises us. Chloe Morrissey attended the Pure Insurance Championship presented by the First Tee Organization. The event was televised as there were many professional golfers participating. Chloe was very excited about it, saying it was "the most incredible feeling, knowing that I'm going to be playing with the pros at such an amazing prestigious course like, it's honestly mind boggling. It's such an honor."