When Does the Holiday Season Officially Start?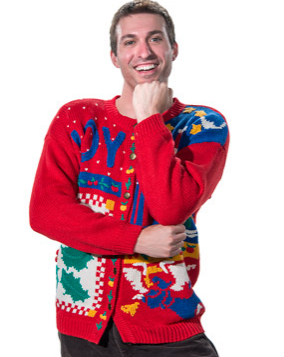 It's November 1st. Spooky season has just ended. Taking down fake spider webs and throwing out the jack-o-lanterns, you find yourself thinking: "Is it too early to start getting in the holiday spirit?" Or maybe you're indecisive, wondering if now is an acceptable time to turn on the Christmas music.
Like the memes that display the drastic change between the last day of October and the first day of November, all the department stores at the mall have already put up their Christmas trees and gold and red ribbons. On the TV, a Target commercial is playing, showing cheerful people in holiday sweaters holding gifts. Do the early holiday ads infuriate you, or do they put you into the holiday spirit?
Many people believe that the month of November belongs to a Thanksgiving with the fall vibe of pumpkin spice lattes and chunky sweaters. Autumn-themed decorations like corn stalks and pumpkins, can stay up through Turkey day.
Yet some people see it as the start of the winter holiday season. Retailers created their own "holiday", Black Friday, to follow their full stomachs with full bags of clothes. People frantically shop for gifts, even camp in front of stores. I know, I know, feel free to disagree. But I believe that the holiday season should officially start the day after Thanksgiving.  Besides, a great way to spend your long Thanksgiving break is to change the decorations from harvest to holiday with your family.