Who Will Be Our Next Mr. Warren?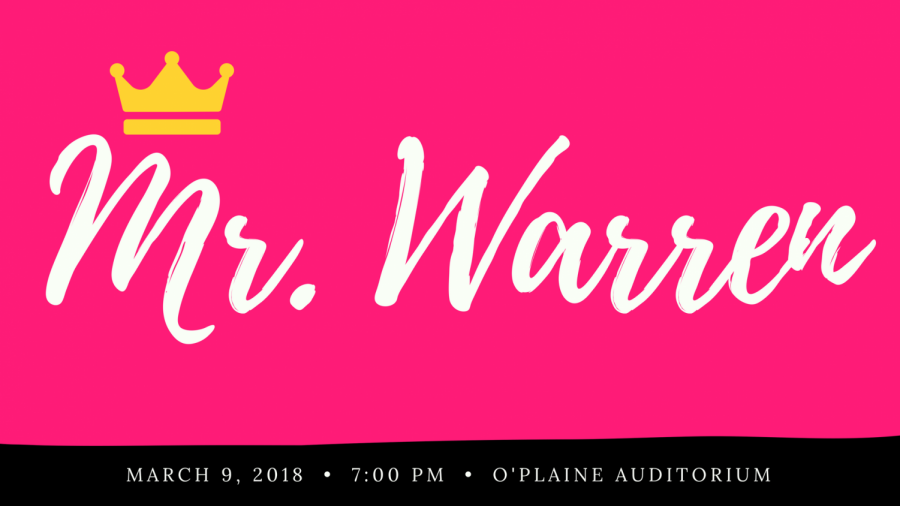 The looks, the charisma, the talent, the school spirit… which senior boy has it all?
For the second year in a row, Student Council will be hosting a satirical male pageant to find who deserves the title of Mr. Warren! The pageant begins with a short choreographed dance by Warren's very own Devilettes, followed by a talent show, question and answer segment, and other wacky contests while they model suits supplied by Men's Wearhouse.
It's the club's biggest annual fundraiser, as all of the money raised by each contestant in addition to ticket sales are donated to local charities. This spring, proceeds will be going towards the Josh Church Scholarship.
Who will be vying for the crown?
Jack Berens
Pablo Calix
Justin Elkington
Brendan Filipiak
Norberto Haro
Mizraim (Miz) Hernandez
Max Sobota
Max Zumpano
All next week, these lovely contestants will be walking around during their lunch periods with donation jars, so make sure to support your favorite. The boys can win not only the crown, but they also be "crowned" in several other categories. The decision rests in the hands of the audience, so be sure to come out and vote!
Pageant night is Friday, March 9th in the O'Plaine Auditorium and it starts at 7 pm.