WTHS Homecoming Is Almost Here!!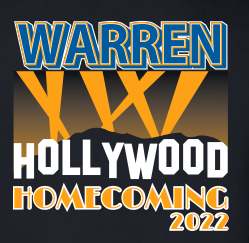 Lily Barrera , Contributor to Scratch Paper
September 12, 2022
Homecoming is just around the corner for WTHS students!!
Warren Township
Highschool Student Council has been in full motion to make this Homecoming better than ever.
Lots of hard work and dedication has been put into this by them to make it enjoyable for
everyone who attends.
"It is so much work with a lot of tiny details that must be addressed well ahead of
Homecoming week but it is so much fun to try to throw a better and more fun homecoming than
the last and to see the joy that comes from our hard work," said Mrs. Desiron, who is one of the
head teachers in charge of Student Council.
The Homecoming dance which is September 24th and will be held at the O'Plaine
Campus from 6:30-9:30pm. Inside there will be a DJ and the outside portion will consist of games,
pictures, food trucks, and more space to enjoy with friends.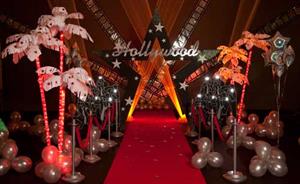 "This year's theme is "The Golden Age of Hollywood". Think of it as a time transport
through all of the different genres of movies, i.e. westerns, silent, horror, romance, etc. We want students
to enjoy the lights, sound and magic of film," said Mrs. Lainio, who is also a head teacher
involved with Student Council.  I asked if there will be
a firework show like last year's Homecoming, Hannah Conger said,
"Unfortunately, there will not be a firework show this year."
Although there will not be a firework show there will be yummy and delicious food! At
last year's Homecoming Student Council set up food trucks to come and serve food for its
attendees. And they are coming back with even more!
"We  are having food trucks again this year! Mario's Cart is returning for Mexican
food," exclaimed Mrs. Desiron. "Along with Nothing Bundt Cakes, Kona Ice, and snacks and
drinks sold by the Warren Athletic Boosters. New this year is Kissed By Fire woodfire pizza and
either an ice-cream truck or root beer floats."
WTHS will not need to wait to feel this excitement about Homecoming. There will be a
Spirit Week to bring everyone together. And not to forget, the main event, the varsity football
game against Lake Zurich.
"I expect everyone to have a great time during Homecoming Week! We have planned a
lot of events that are so much fun and we hope to see a lot of the student body out supporting!
We have planned a spirit week, watch our Instagram for posts with the themes.
Spirit week will
run from Monday 9/19-Friday 9/23. One thing I love about this school is how much fun the
students have with the themes. The football theme is GOLD, so have fun with that one as well,"
explained Mrs. Lainio.  
"I can't wait to see how everything looks," said Student Council member, Hannah
Conger. "And I am very excited about the food trucks!" 
Other activities will also be taking place outside of Spirit Week. Below are the dates and
events that are taking place.
"Tuesday 9/20: Powderpuff on the OP Football field
Wednesday 9/21: ALL SCHOOL Assembly on the OP Football Field
Friday 9/23: Varsity Football Game 7:00pm OP Football Field (THEME GOLD)
Saturday 9:24: Homecoming Parade 9am O'Plaine Rd. and the Dance."
So, stay tuned and keep checking on
https://www.d121.org/ to find more information.