WTHS Spooky Spirit Week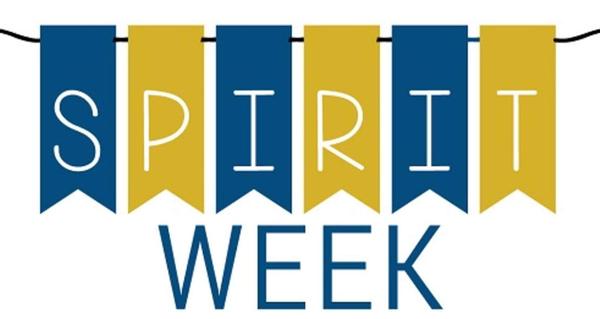 It's that time of year again! Warren's spirit week is an iconic way to celebrate the new school year and demonstrate school pride. As you've probably heard, our theme this year is "A Haunted Homecoming." In light of this, Student Council brilliantly decided to make the schedule for spirit week an acronym of the word 'scary.' Here's what they came up with:

Monday 10/1: Sports- Represent your favorite sport team!

Tuesday 10/2: College- Dress in college wear!

Wednesday 10/3: All about Memes- Dress up like your favorite meme!

Thursday 10/4: Retro- Dress in the fashion of your favorite decade!

Friday 10/5: You've got spirit- Deck out in Warren spirit wear!

Whether they dress up or not, Warren students demonstrated very strong opinions on spirit week. When surveyed, a majority of students had positive views on the tradition, describing it as "lively" and "fun". Alternatively, some claim the week preceding homecoming to be downright "cheesy." Most students who don't dress up do so because they forget, don't have proper clothes to represent the day, or just don't care. In reference to Spirit Week, Student Council President, Abigail Roman-Ahlgrim, remarked, "My favorite part is always dressing up with friends and going all out even if it looks kind of funny." This view is one that hopefully represents a majority of the student body! 

"

"My favorite part is always dressing up with friends and going all out even if it looks kind of funny. It's always fun to plan the outfits and get excited for Homecoming." "

— Abigail Roman-Ahlgrim, Student Council President

."

The custom of Spirit Week originated in the 1950s to pump students up for the new school year, kicking it off with a lighthearted atmosphere by allowing them to dress in fun, extreme fashions. It has been tweaked with time, and it's now better than ever. This year, the purpose of spirit week is to "hype up students for Homecoming," according to Student Council. They intend to promote and widespread excitement at Warren for this year's spooky theme.

How do they come up with the themes for Homecoming? Student Council reported that they take suggestions from the student population as well as their organization and compile them into an enormous list. From there, the respective Student Council of each campus votes, and majority wins. Obviously, they can't make everyone happy, but this seems to be a fair method of deciding on behalf of all 4,000+ Warren students. In future years, don't be afraid to give your opinion; maybe next year, you could come up with the winning theme!