Boys' Track
Look out— here they come the fastest boys at Warren!! If you guessed, you probably already know I'm talking about our very own track team. The boys have already gone to two meets and did their very best to bring home the gold.
I talked to freshman sprinter Nathan Dole to get his opinion about his first year running for Warren. My first question to him was how he felt about his very first season. He answered, "we have an indoor season before the actual season starts, and I'm doing really well. I have some really great teammates and the spirit is pretty high. It makes me feel good that everyone is rooting for each other." 
I then proceed to ask him how he feels about going into track as a freshman, to which he sprinter replied, "I've been doing track since 7th grade so I've been looking forward to joining since I transferred in September of last year. The one thing that's unfamiliar is the super rigorous and unforgiving sprinter drills, lifting, and endurance workouts." Additionally, one goal Dole has for track this year is to "set a personal record of at least 5'5" for high jumps, and …  get first in a meet for the 400 meter dash."
My final question to him was how he feels about our track team as a whole. He responds, "this is a very good high school that is giving me great opportunities in education that most can't supply. I love running and representing this school and showing how great we really are. Go blue devils!" So much enthusiasm from a great sprinter. Sounds like he's working hard to make his fellow Devils proud.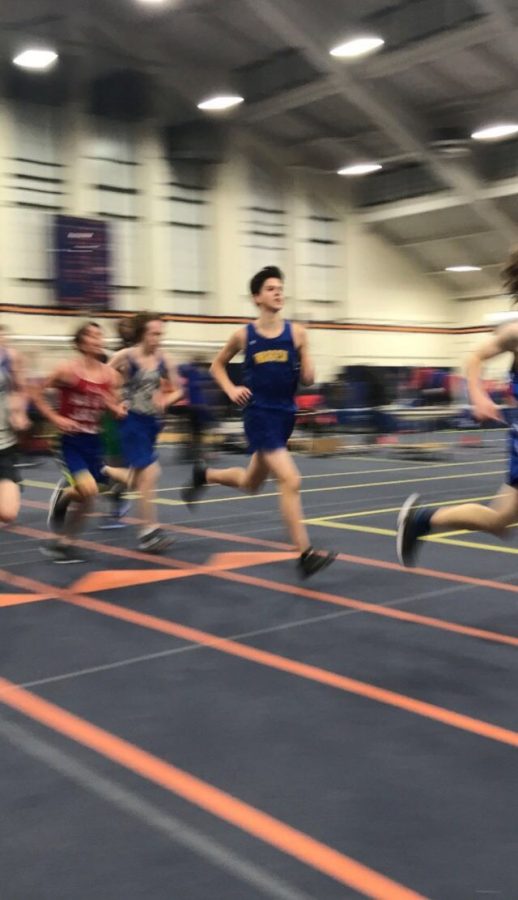 Freshman distance runner Nathan Garcia at his meet in Evanston
Hang on for a minute...we're trying to find some more stories you might like.