BSU – 2020 RECAP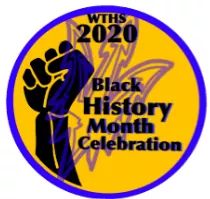 Rebecca Benjamin and Emely Castrejon, Staff Writers
March 16, 2020
Warren Township's Black Student Union Presents:  A Journey Through Culture!
Get a glance of the culture through performances on the basis of the Harlem Renaissance to present day!  With both musical and spoken word acts!  The show highlights not only the artistic culture, but the reality of being Black in America along with experiences with real world issues such as racism and division in our community as Americans.
It is important to be aware of the issues African-Americans face in this country and WTHS has been blessed to have such an amazing Black Student Union to demonstrate culture and shed light on current issues.
We hope you enjoy the video!
Copy and paste link below to view the video!
https://drive.google.com/file/d/1NOjkxnSq-yl6vYEA5L17BJwksYgvsogx/view?usp=sharing