Moving to Mask Optional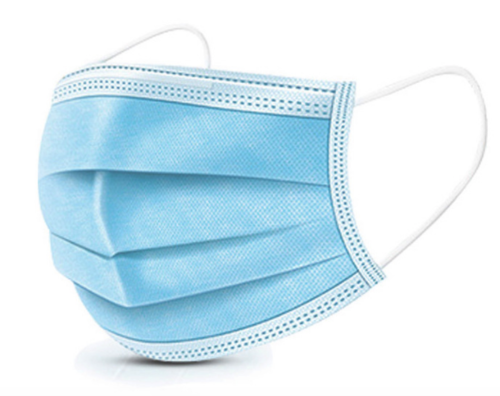 Warren returned to "normal" last Wednesday, February 23rd. How normal things actually end up staying, though, remains to be seen. 
In case you missed the news, the Governor's appeal to the decisions regarding the mask mandate in Sangamon County was rejected by a three-member panel of the Illinois Fourth District Appellate Court.
Gov. J.B. Pritzker and Attorney General Kwame Raoul said the state will ask the Illinois Supreme Court to review the appellate court decision that made masks optional in school settings, noting that the ruling failed "to address important legal issues."
In their decision, announced late Thursday night of February 17th, the appellate court justices wrote there is no "actual controversy" to decide, and the governor's request is "moot" because his emergency COVID-19 rules had expired.
This decision left the precedent set by the Sangamon County Judge last week standing, leaving the ability to decide what to do with mask mandates in the hands of the individual school districts.
Here in District 121, our administration reacted to this change by going mask optional, however the informational email sent out by the administration encouraged "all individuals. . .to continue wearing masks as a key strategy in preventing the spread of COVID-19." 
I interviewed 6 seniors on Thursday, February 24th in order to get a feel for how some students felt about the new mask-optional status. Three of them were for the mask mandate, and the other three were for remaining mask optional.
Emilia Cobb, a senior, told me that she "thought that the mask mandate should stay in place until someone has been vaccinated, then the choice should be offered whether to keep your mask on". 
Furthermore, she stated that "masks aren't even that hard to breathe in" but it was "kind of ironic" that the school has been more strict on the rule about not wearing hats and hoodies than they were about masks.
In contrast, senior Asher Feldman took a much more relaxed approach. He believes that "cases are low enough to support the school going mask optional" and that the protest was effective in achieving its goals, but it "could have been better executed."
Senior Avery Ullrich, who works with high-risk children as part of her job, told me that she "didn't really understand why people were making such a big deal" over the masks, and that part of the reason that she was wearing a mask was because she "didn't want to be grouped in with the protesters."
On a similar note, Junior Christian Alvarez felt as if the people who were not wearing masks were being "ignorant of the virus that is very much affecting our health and lives" and that masks should be "required for everyone, as that . . . provide the most protection for our school."
On the other hand, senior Chase Umansky felt that now he wasn't required to wear a mask, he felt safe enough to take his off.
Kristeen Nemeth had a very interesting take, that wearing a mask was "like going to funeral; no one wants to do it, but its the right thing to do" 
But let's be blunt; for the most part, not that many people were enforcing the mask rule leading up to this decision. If you went around the school on a normal day last week, you could count a couple hundred people not wearing their mask the right way anyway. 
So, for most people, is it really that much of a change?