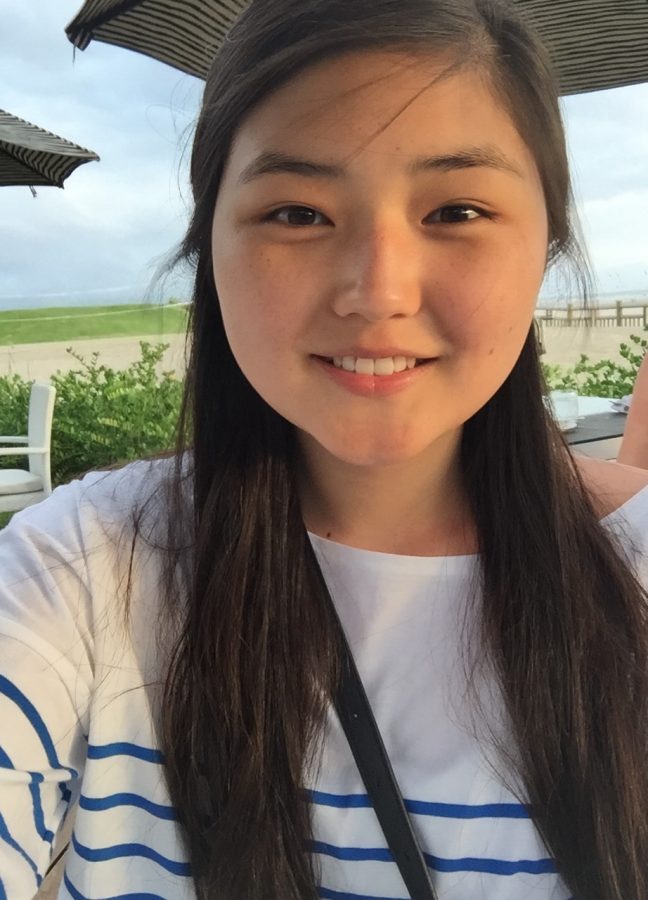 Hello! This marks my fourth and senior year with the newspaper, and I couldn't be more thrilled or thankful. As chief-of-layout and chief editor, I handle formatting and design for the website as well as the review of all staff submissions before publication. I'll be covering mainly Warren academics and clubs as well as district news.
At first glance, I am a tall Korean-American girl with a splattering of freckles and wide-framed glasses. Dig a little deeper and you'll find that I am also a classical music fanatic, green tea enthusiast, and fantastic banana bread baker. In my humble opinion, nothing can surpass the bliss of curling up with a good book and a thick blanket when its cold out, or marathoning Studio Ghibli movies in denial of all the tests I need to study for. 
Kidding. mostly.
All jokes aside, while writing is not my strongest suit, it is an important skill and outlet I've been learning how to use more effectively for both public outreach and internal discovery. Connecting with people is an innate necessity for humans - to know others, and to know yourself - which is what Scratch Paper does within our community. I'm so glad to be part of a club that encourages seeking genuineness in news reporting, personal expression, and engagement with the world around us. Here's to another great year!
Jessica Lim, Chief Editor
May 22, 2019

Warren's Teacher's Union and Board of Education Agree on New Contract

(Story)

May 09, 2019

The 2019 Live Arts Festival in Pictures

(Story)

Apr 23, 2019

Retiring Social Studies Teacher, Mr. Greg Cohen

(Story)

Mar 05, 2019

Looking Back At The February 2019 Incoming Freshmen Fest

(Story)

Feb 15, 2019

FBLA Makes Blankets For The Homeless

(Story)

Nov 21, 2018

Why You Should Take Ceramics II

(Story)

Nov 05, 2018

$10 Steal! Student Fan Bus To Football Quarterfinals

(Story)

Nov 01, 2018

Encore Performance of "And Then They Came For Me" To Support Pittsburgh Victims

(Story)

Oct 01, 2018

CLC Offering Guaranteed Transfer Admission To 20+ Universities

(Story)

Apr 16, 2018
Mar 14, 2018

What Should America Do About Mass Shootings?

(Story)

Mar 02, 2018

Who Will Be Our Next Mr. Warren?

(Story)

Jan 29, 2018

What Should You Expect In AP Microeconomics?

(Story)

Jan 25, 2018

Behind The Scenes: Supershow!

(Story)

Nov 01, 2017

Feel It Still – Portugal. The Man.

(Story)

Oct 27, 2017

High School, High Scores, and The Deathly Comparison Trap

(Story)

Oct 25, 2017

Music That Transcends Time

(Story)

Sep 18, 2017
Feb 08, 2017

Presidential Corruption In South Korea

(Story)

Nov 14, 2016

A Not So New Year

(Story)

Nov 14, 2016

What Your Sleeping Position Says About You

(Story)

Sep 26, 2016

ACT to SAT: The Change and What It Means For Students

(Story)