Zion Ari: A Young, Talented Emerging Star
In today's age, it seems as though new artists are emerging wherever you look. As people turn to music at higher rates than ever before, more and more young singers are inspired to share their own voices. Luckily, as members of the Warren community, we don't have to look far to find our very own rising star. Senior Zion Levy, under the name Zion Ari, may very well become one of the greats of our generation. With three singles already out and more music on the way, Zion has no plans to stall her creative journey.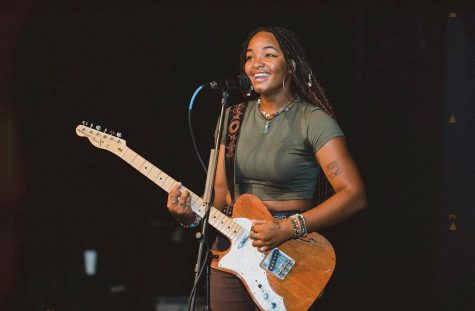 Zion grew up listening to artists she loved, but it was not until the COVID-19 quarantine that she exploring becoming one herself. Drawn to an old guitar that adorned her basement wall, Zion first took up the instrument out of boredom. Toying with the guitar, Zion quickly felt a connection to the music. "It kind of clicked for me, and shortly after, I taught myself to sing and started writing songs," she recalls, describing the early stages of her music. "I knew that it was what I was born to do".
Taken by her newfound love for songwriting, Zion learned to play the guitar, bass, piano, and even the drums.
Zion loves sharing her art with others because music has played such an important part in her own life. "Music has helped me grow so much as a person and a young adult," she states. In addition to sheer passion, inspiration from fellow artists is also important to Zion's process. While certainly not all-encompassing, Zion lists Alessia Cara, James Arthur, Blake Rose, Shawn Mendes, and Steve Lacy as her greatest musical influences. She finds the lyrics and overall artistry of these performers to be extremely motivating to her own progress. She hopes that her music may have this impact on others as well.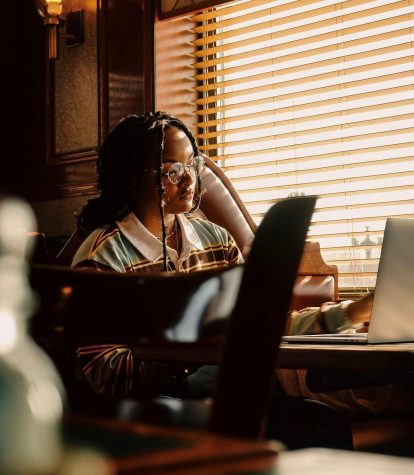 Just as important as the singers that came before Zion are the people that stand behind her as she grows into her own artist. Zion sees her twin brother, Caleb Levy, as her biggest supporter. "From day one, Caleb was the first person to actually say he believed I would become a famous singer," Zion recounts. Knowing that he always has and always will back her dream is so important to Zion, for she knows that she's not in it alone. Zion's friends see just as much potential. Recent Warren graduate and fellow music-lover Jenna Morabito details how seeing a friend pursuing her dreams "is super inspiring and such a beautiful thing." Morabito went on to express how proud she is of everything Zion has accomplished and shared her excitement to see what lies ahead. "She's got a lot of passion and drive and she's also just naturally talented. I think she's really going to go far," commented Morabito.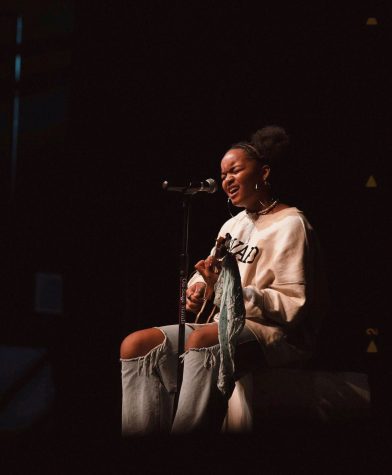 Zion's impact extends beyond close friends and family, however. "I think she's really talented and will make it big," commented another peer from school. There is no shortage of support from classmates and teachers for Zion as an artist. Zion's second single "change" is occasionally played during passing periods and has been included in the announcement videos shown during school. When asked how she felt about this exposure, Zion said "to hear my music played anywhere or by anyone feels amazing. If you talk to anyone who's spoken to me about my music, they'll tell you how excited I get just at the thought of it…I put my whole heart
and soul into my music so hearing it being enjoyed makes me the happiest person alive." Zion
not only appreciates the love towards her music, but also encourages constructive criticism. She
frequently asks for feedback on how song snippets or live performances sound, then takes the
comments back to the studio with her and keeps them in mind for future releases. In this, she is
always looking for ways to grow.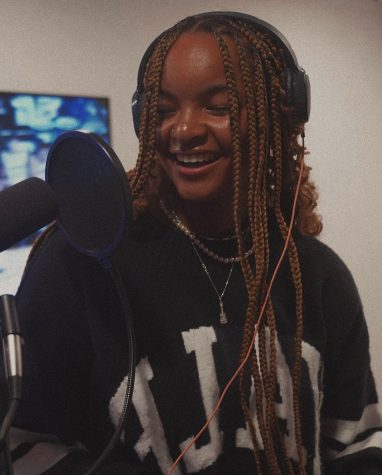 A particularly interesting part of Zion's artistry is that her music is entirely her own. Each song is a true representation of her life and experiences, written and recorded in her own home studio. Despite the honesty of her music, Zion describes the ability to write whatever she pleases as being one of her favorite aspects of songwriting.
"It can be made up, but the power of music makes it so someone in the world can connect to that story and feel something because of it."
For this reason, she sees the artistic process as that of writing a book. "The power behind it will baffle me forever," she stated, in awe. Aside from the act of simply creating music, Zion's real passion lies in performing. She finds so much value in connecting to her audience through her music.
"I love to play with the energy of the crowd…It's so fun to have the people in the audience feel like they are appreciated. Because they are." Zion is endlessly grateful for her opportunities to perform live, and has big plans for the future. "By the end of 2023, I'll be touring and playing shows across the U.S." she stated. Zion went on by hinting that she's got big things up her sleeve for this coming year, so fans — get ready.
All in all, Zion Ari is certainly a name to keep in mind, for this budding superstar has only just begun to grow. Make sure you're following this talented young artist on all your music streaming and social media platforms, because Zion Ari has plenty more in store for us.